February 3, 2023 3:08 pm
e& raises stake in Vodafone to 3.2 billion shares
Or 12 percent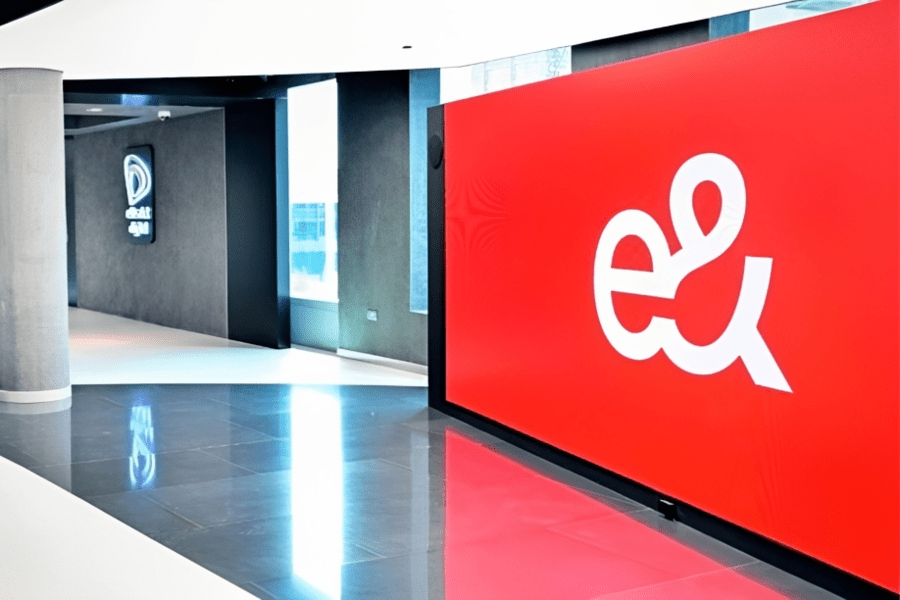 e&(Image Credit: e&)
Emirates Telecommunications Group (e&) announced on Friday that it has increased its stake in Vodafone Group from 11 percent to 12 percent, representing 3.2 billion shares in the company.
The group stated in a regulatory filing to the Abu Dhabi Stock Exchange (ADX) that the investment in Vodafone has been increased based on what it believes to be a good evaluation.
The goal of the investment, according to the company, is to benefit from Vodafone's expertise in the field of communications and digital services, as well as the possibility of leveraging potential business opportunities and achieving a future return on investment.
Read more: Nokia, Etisalat by e& reach 100 Gbps fiber broadband
Last May, e& became Vodafone's biggest shareholder after acquiring a 9.8 percent stake in the company for $4.4 billion. The state-backed firm e& further increased its stake to 11 percent in December 2022 and January this year.
Click here for more telecom news
Exclusives