March 6, 2023 1:57 pm
EFG Hermes inaugurates 17th One-on-One Conference in Dubai
Offering insights into key trends impacting today's frontier, emerging markets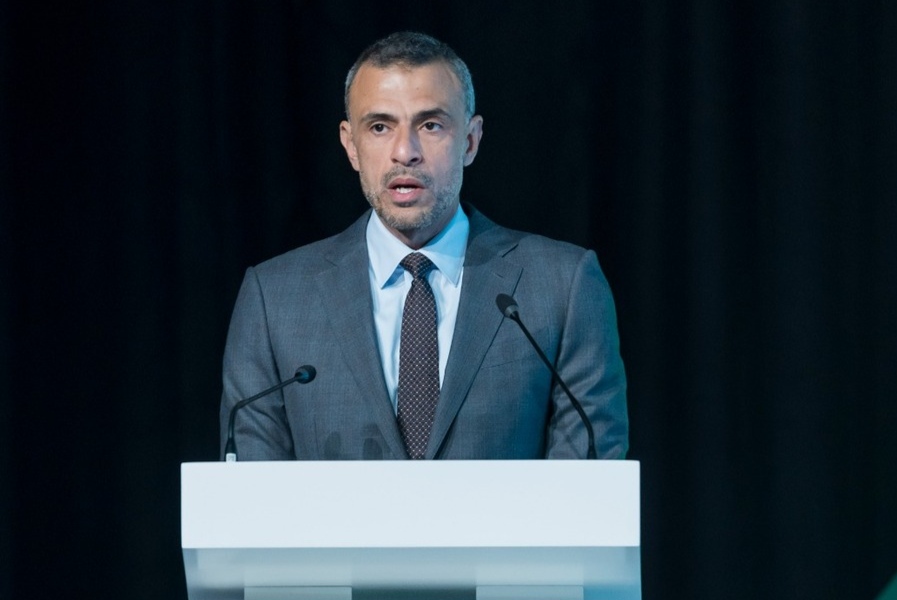 Karim Awad, Group Chief Executive Officer of EFG Hermes Holding (Image Credit: EFG Hermes)
EFG Hermes Holding, the financial institution with a universal bank in Egypt and the investment bank franchise in Frontier and Emerging Markets (FEM), inaugurated the 17th EFG Hermes One-on-One Conference at Atlantis, The Palm in Dubai today, attended by senior government officials, high-profile regional business leaders, investors, and listed companies.
Headlined "Outplaying Challenges," the conference hosted thousands of one-on-one meetings between executives representing some of the region's most compelling prospects and regional and global institutional investors, allowing them to gain insights into key trends impacting frontier and emerging markets today to explore value-accretive investment prospects. This year's conference, which will run until March 9, will see 179 companies in numerous key sectors across 29 countries hold direct meetings with over 561 institutional investors and fund managers representing 247 international institutions.
This year, the conference's main session kicked off with a note from EFG Hermes Holding's Group CEO Karim Awad, followed by an interview with main speaker Mr. Ayman Soliman, Chief Executive Officer of the Sovereign Fund of Egypt, run by Ramia Farrage, Senior Producer and Presenter of Forbes Middle East.
Karim Awad, Group Chief Executive Officer of EFG Hermes Holding, commented: "The conference continues to act as a growth catalyst for capital market investment across FEM, opening direct communication channels between investors and the most promising listed companies (…) We provide investors with the tools, unique insights, and unfettered access they need to maximize returns — maintaining our position as a financial enabler of corporate success."
"This year, the UAE is also preparing to host COP 28, making it an optimal time for companies to inform the conversation on how investors can play a role in the journey toward net zero by weaving responsible investment practices and frameworks into their financial considerations to secure a better future that guarantees sustainable development for societies, economies, and the planet," Awad added.
Read more: EFG Hermes concludes Vodafone Egypt acquisition advisory
Mohamed Ebeid, Co-CEO of the Investment Bank at EFG Hermes Holding, commented: "Since the start of the year, the MSCI EM equities index has been trading at 20% or more above last year's low as emerging economies look set to grow faster than advanced ones this year, with EM GDPs expected to expand by 1.4 percentage points more than the rate in advanced economies. The GCC has, in recent months, proven to be a key investment hub for regional and global investors."
For more on EFG, click here.
Exclusives