February 10, 2022 11:09 am
EFG Hermes delivers advisory on Macro Group Pharmaceuticals' IPO
The IPO is the premiere listing of Egyptian cosmeceutical players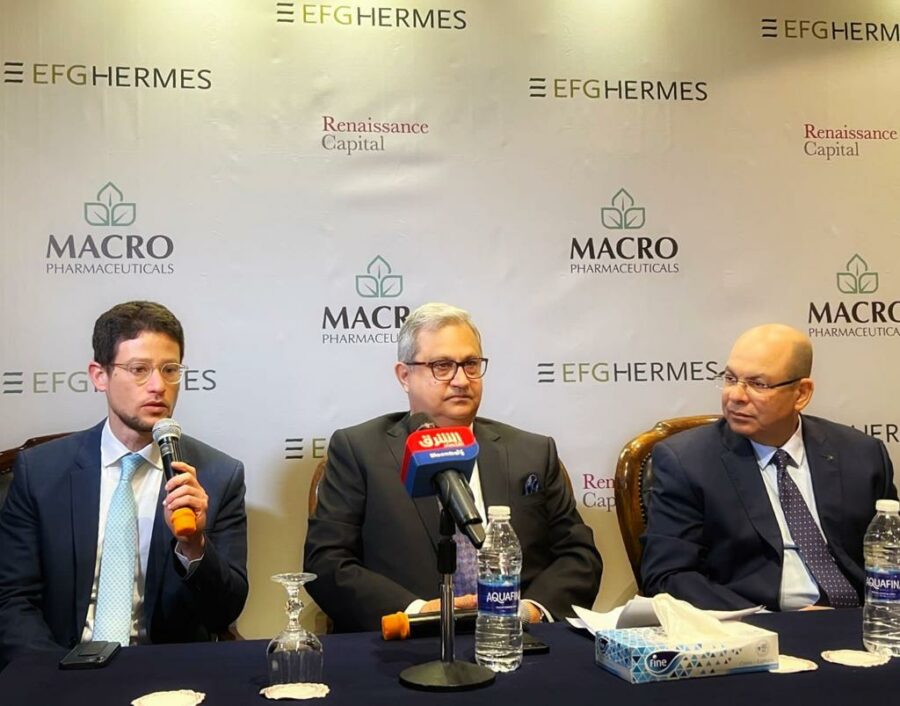 EFG Hermes advisory complete
 EFG Hermes' Investment Banking division announced today it has successfully completed advisory on Macro Group Pharmaceuticals' (Macro Group) EGP 1.3 billion initial public offering (IPO) on the Egyptian Exchange (EGX).
This was the first listing of a cosmeceutical player in Egypt.
The IPO consisted of a secondary sale of shares by Leo 1 (the "Selling Shareholder") of up to 264,513,661 existing shares, representing up to 45.8% of the Company's outstanding share capital listed on the EGX.
The IPO included a private placement to certain qualified investors in Egypt and several countries and a retail offering to retail investors in Egypt.
Macro Group is one of the leaders in Egypt's fast-growing cosmeceuticals space, with a market share of 23.1% recorded in 2020 in the therapeutic areas in which it operates.
While all of the Company's products are available over-the-counter, Macro Group also utilizes a prescription-based sales strategy and generates demand through an incentivized medical salesforce that targets physicians and pharmacies nationwide.
2021 was a milestone year for EFG Hermes' Investment Banking team. As part of its work over the past year, the division served as joint bookrunner on the $795 million listing of Fertiglobe on the ADX; joint bookrunner on the AED 4 billion listing of ADNOC Drilling on the ADX; joint bookrunner on the AED 2.7 billion listing of Yahsat on the ADX; sole financial advisor and joint bookrunner on Fawry's EGP 1.2 billion follow-on sale on the EGX, and joint bookrunner and underwriter on Alkhorayef Water & Power Technologies' $144 million IPO on Tadawul.
Exclusives