EFG Holding announced Q2 2023 results. Revenue increased by 51 percent YoY to EGP 3.1 billion ($100 million). Operating profit rose by 46 percent YoY to EGP 988 million. Net profit before tax grew by 37 percent YoY to EGP 842 million. Net profit after tax and minority interest increased by 20 percent YoY to EGP 405 million. EFG Holding is a prominent financial institution with a universal bank in Egypt and thealeading investment bank franchise in Frontier and Emerging Markets (FEM).
The Group recorded a robust revenue increase of 51 percent YoY. The revenue reached EGP 3.1 billion in 2Q23. Growth was driven by broad-based expansion across various sectors. The Investment Bank (EFG Hermes), commercial bank (aiBANK), and Non-Bank Financial Institutions (NBFIs) platform (EFG Finance) all contributed to the positive performance.
Despite a 53 percent Y-o-Y rise in Group operating expenses, EFG Holding's operating profit increased by 46 percent Y-o-Y to EGP 988 million in 2Q23. Net profit before tax also grew by 37 percent Y-o-Y to EGP 842 million during the same period. At its bottom line, the Group recorded growth of 20 percent Y-o-Y to EGP 405 million in net profit after tax and minority interest in 2Q23.
Read more: EFG Hermes discusses investor sentiment for frontier, emerging markets
Strong results
EFG Holding's group CEO, Karim Awad, commented on the results: "I am delighted to report that the Group has closed out the first half of the year on a strong note and witnessed outstanding results across the board. Our performance for the period continues to reflect our commitment to operational excellence across the markets we operate in, which saw our divisions continue to deliver on our strategies on both the buy- and sell-side at EFG Hermes. Moreover, I am also thrilled with the performance of EFG Finance and aiBANK as they continue to reap the rewards of increased demand for their diverse suite of financial solutions and banking services.
Awad noted that valU has been actively diversifying its product offering. He also mentioned that valU has assumed a leading position in the NBFIs platform. Furthermore, valU has achieved predominantly higher revenues in this role.
He highlighted that aiBANK has achieved remarkable double-digit revenue growth. Awad emphasized that this growth is occurring as aiBANK progresses with the implementation of its transformation strategy. He emphasized that this performance serves as a testament. It demonstrates the value creation opportunities arising from the Group's comprehensive and diverse business model.
Continued success
The Investment Bank 'EFG Hermes' continued to build on its success at the start of the year. It successfully concluded two equity transactions and three debt transactions. The total value of these transactions amounted to $1.1 billion. This further cements EFG Hermes' position as the advisory house of choice.
EFG Hermes acted as joint book-runner on the IPO of ADNOC L&S. The IPO took place on the Abu Dhabi Securities Exchange. Additionally, EFG Hermes acted as Joint Global Coordinator on the IPO of Al Ansari Financial Services. The IPO occurred on the Dubai Financial Market.
EFG Hermes revenues
Regarding revenue performance, EFG Hermes recorded a significant 61 percent YoY increase. In 2Q23, the revenue reached EGP 1.6 billion. This is compared to EGP 989 million in the same period last year. Revenue growth in 2Q23 was supported by a 13 percent YoY increase in sell-side revenue. Sell-side revenue reached EGP 797 million during the period. This was driven by a 57 percent YoY rise in brokerage revenue. Brokerage revenue amounted to EGP 645 million in 2Q23. Additionally, the private equity division experienced an impressive revenue increase of 145 percent YoY. The asset management division also saw a substantial revenue growth of 61 percent YoY. These increases drove a 77 percent YoY increase in buy-side revenue. Buy-side revenue reached EGP 262 million in 2Q23. Moreover, EFG Hermes' revenue was further buoyed by a 286 percent Y-o-Y increase in Holding and Treasury Activities to EGP 530 million in 2Q23.
valU
At 'EFG Finance', the NBFI platform continued to focus on introducing new and innovative financial service offerings, as well as partnering with various players in 2Q23. EFG Finance's revenues booked growth of 23 percent Y-o-Y to EGP 620 million in 2Q23, mainly on the back of a stellar 193 percent Y-o-Y increase in revenue at valU, reaching EGP 207 million driven by securitization gains coupled with higher loans issued in 2Q23. Additionally, EFG Corp-Solutions' factoring revenues booked a revenue increase of 90 percent Y-o-Y to EGP 27 million, and parallel to this, leasing revenues recorded an 11 percen Y-o-Y increase to EGP 66 million in 2Q23. Meanwhile, Tanmeyah's revenues declined 17 percent Y-o-Y to EGP 297 million on lower sales.
aiBANK
Meanwhile, the commercial bank's 'aiBANK' revenues climbed 58 percent Y-o-Y to EGP 888 million on the back of a 43 percent Y-o-Y increase in net interest income mainly driven by a rise in interest earnings assets. Additionally, aiBANK's performance was further supported by a significant 181 percent Y-o-Y increase in net fees and commission income to EGP 187 million in 2Q23, as trade finance activities continue to pick up.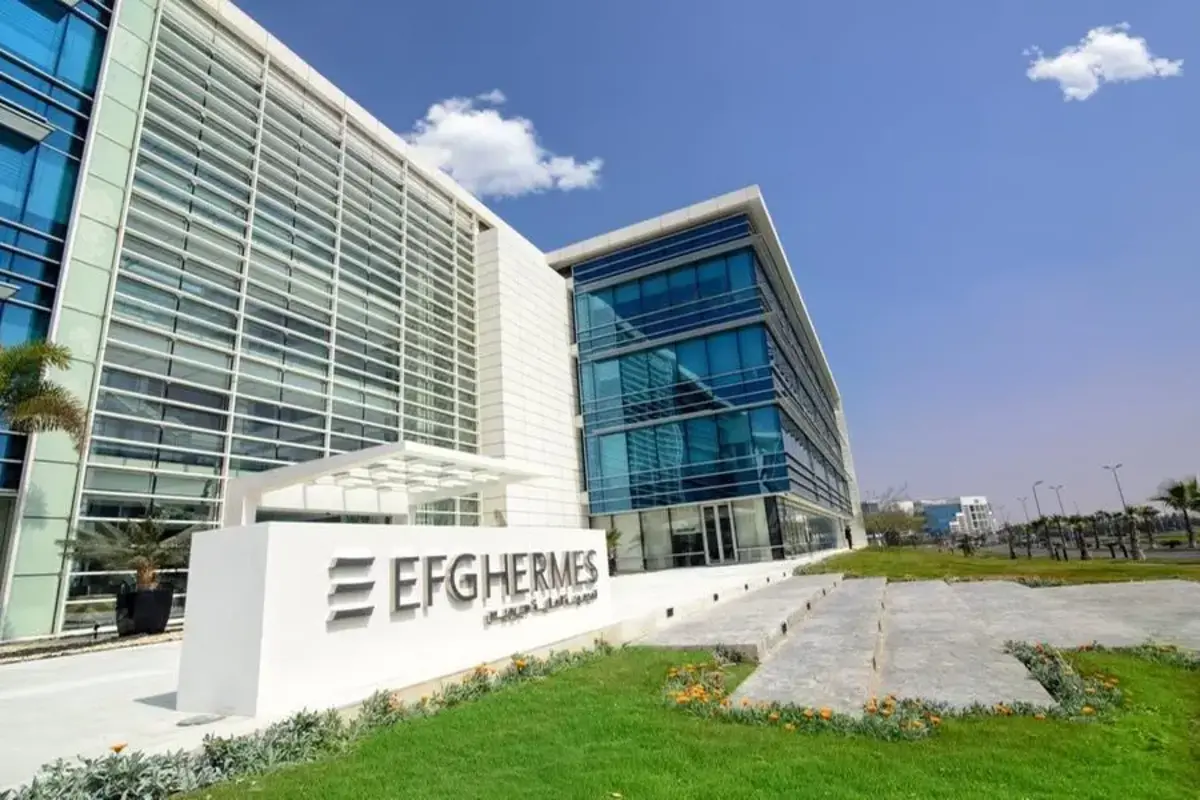 Universal financial powerhouse
Awad concluded: "We have built a strong momentum in the first half of 2023, which highlights the strength of our extensive brand universe, and allows us to capitalize on the inherent synergies and attractive opportunities across our verticals. Moreover, our recent rebranding to EFG Holding reflects our evolution into a universal financial powerhouse and further underscores the breadth and depth of our portfolio of value-accretive financial solutions, leaving us better-positioned to serve our clients and expand our reach in today's ever-evolving and dynamic world. As always, the commitment and expertise of our people remain the driving force behind EFG Holding's success, and I would like to thank our shareholders for their ongoing trust in the Group's ability to create sustainable value."
For more news on banking & finance, click here.