June 28, 2022 6:32 pm
Egypt: Budget deficit decreases to 436.6 bn pounds in 11 months
This is equivalent to 5.5% of the country's GDP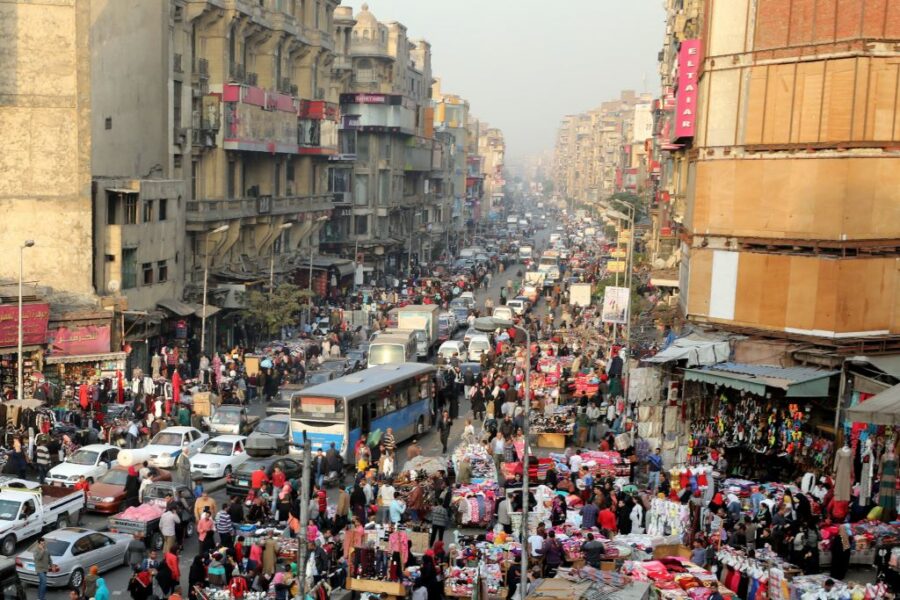 Cairo cityscape
Egypt's general budget deficit amounted to 436.6 billion Egyptian pounds, equivalent to 5.5 percent of the gross domestic product (GDP) during the period (July-May) 2021/2022, compared to 412.9 billion pounds, equivalent to 5.9 percent of GDP during the same period of the previous fiscal year (FY), according to recent official statistics.  
The Ministry of Finance reported that the primary surplus amounted to about 71.9 billion pounds, or 0.91 percent of the GDP during 11 months.
It pointed out that total revenues increased by 12.3 percent recording 1.03 trillion pounds, compared to 917.4 billion pounds during the same period of the previous FY, as receipts from tax revenues contribute about 79.2 percent of total revenues, and non-tax revenues by about 20.8 percent.
The total expenditures rose by 11.2 percent to reach 1.47 trillion pounds in 11 months, compared to 1.3 trillion pounds during the same period of the previous FY, according to the ministry.
It pointed to the continued achievement of the objectives of financial control, sustainability of public finance indicators, rationalization of consumption, and provision of sources of financing without prejudice to the safe limits of public debt.
The ministry also referred to supporting the protection network by providing good healthcare to citizens and increasing financial allocations to raise the efficiency of infrastructure, human development programs, education, and health, which increases the productivity of the Egyptian citizen and helps improve the quality of his daily life.
It explained that despite the negative repercussions of the Coronavirus pandemic on economic activity, the state's general budget was able to meet the increase in allocations for the health and education sector, investments funded by the treasury, increase in wages, and meet the allocations for social protection programs. 
Exclusives