January 18, 2023 4:26 pm
Egypt construction poised for growth in 2023
Project activity holds steady even amid macroeconomic challenges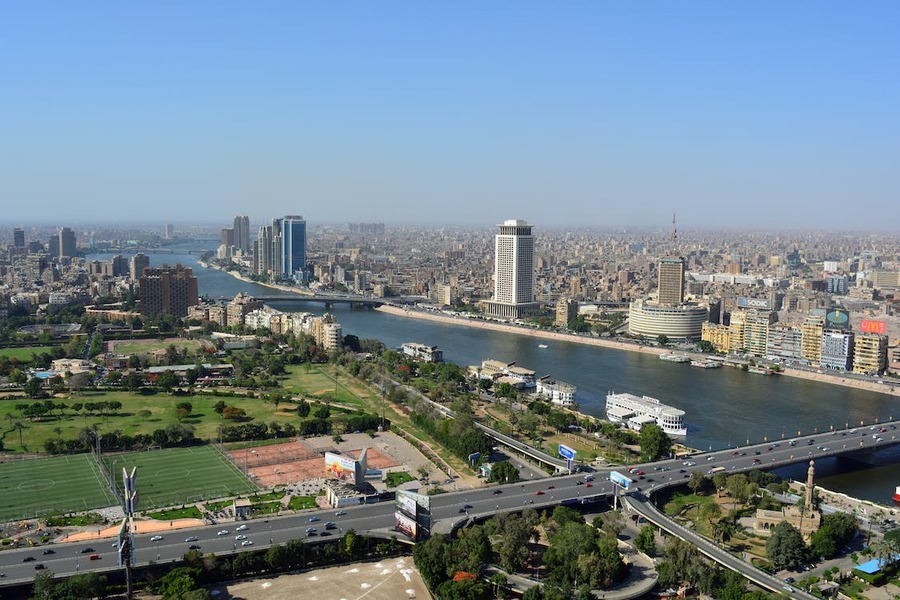 Egypt (Photo Credit: Pexels/Tamer Soliman)
Egypt's construction sector looks set for another year of growth as urbanization needs continue to drive project decisions in 2023 despite supply chain disruptions in the country.
The Egyptian construction sector is forecast to expand at a compound annual growth rate of 6.6 percent between 2021 and 2025. Construction output is expected to reach $44.34 billion by 2025, an Oxford Business Group study states.
Contract awards in the Arab nation's construction market could grow by 18 percent to $23.5 billion in 2023 from $19.9 billion in 2022. Data by Ventures Onsite shows the building sector noted the highest value of awards ($9.7 billion) last year, followed by the industrial ($5 billion) and infrastructure ($2.7 billion) sectors.
While there is significant opportunity within the sector, real estate and construction companies in Egypt will hope for more favorable macroeconomic factors this year. Material prices are increasing and imports are becoming more expensive amid currency devaluation, inflation, and supply chain shocks persevering from the Russia-Ukraine war.
The Egyptian Central Bank in December 2022 revoked a requirement for importers to secure letters of credit – a decision that was decreed in February 2022 to ease import requirements. 
Coupled with currency devaluations, the move was restricting importers from securing goods or leading them to source currency from the black market, eventually spiking inflation.
Read more: Egypt: Orascom's profits surge amid tourism, real estate boom
Exemptions are expected for products for which no local substitutes are available, but mitigating the impact of such supply chain disruptions will remain the key challenge for Egypt's real estate and construction sectors to overcome in 2023.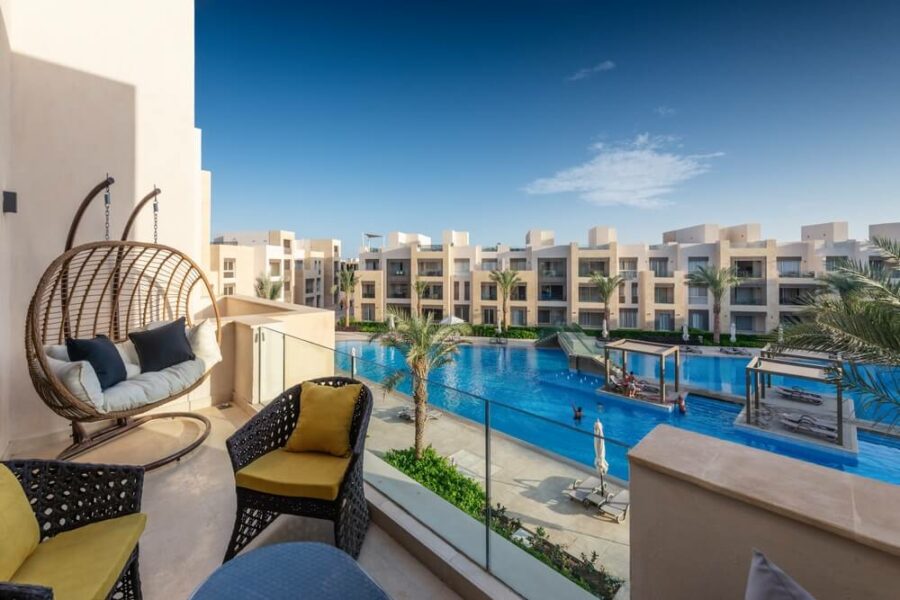 Real estate growth
Nevertheless, project activity is likely to remain high in the real estate sector as rapid population growth accelerates the need for urbanization in Egypt. 
The country's 2022/23 fiscal plan – which runs from 1 July to 30 June – includes total investments of $9.9 billion in the urban development sector, Minister of Planning and Economic Development Hala El-Said said in August 2022. 
This spending plan is understandable considering the government recognizes the need for Egypt to build 600,000 new houses each year to contend with its growing population numbers.
"The people in Egypt increase by around 2.5 million annually; this means we need to build at least 600,000 houses every year," Housing and Urban Communities Minister Asem Al-Gazzar said in October 2022.
"This is a large number which requires the private sector to play a bigger role. We cannot continue the policy of subsidizing the housing sector."
Private sector real estate activity has steadily continued in recent months. In October 2022, local developer Tatweer Misr awarded Kuwait's Kharafi National construction contracts worth $61 million for its Il Monte Galala project in Ain Sokhna. 
The contract covers the construction of six phases within the project, including the 504-unit Phia and the 58-unit Sistiana phases. Tatweer Misr said at the time of the award the contract is aligned with its target to increase its deliveries of units each year from 1,500 to 2,000.
Earlier in January 2023, Master Group signed a cooperation protocol with Mimar to implement the landscape works for The City residential project. 
The $236.6 million development is located within the R7 region of the New Capital City in Cairo across a 54-acre area, and its first units are expected to start being handed over in the first quarter of 2023.
Opportunities
Given its high population numbers and low rate of existing urban infrastructure, there are several opportunities for real estate developers and construction planners to find and deliver long-term projects in Egypt. 
In addition to government spending commitments, the country also has the advantage of being an attractive MENA market for international investors and funding partners. The European Bank for Reconstruction and Development alone has invested more than $9.2 billion in 144 projects across Egypt – including an upcoming metro project in Alexandria – since 2012. 
These opportunities are cause for optimism in Egypt's construction sector, but its major challenge will be to overcome the negative impact of inflation and currency devaluation in 2023.
For more real estate stories, click here
Exclusives