December 7, 2022 10:35 am
Will the IMF Executive Board approve Egypt's loans?
Egypt has $16 billion in external financing gap over four years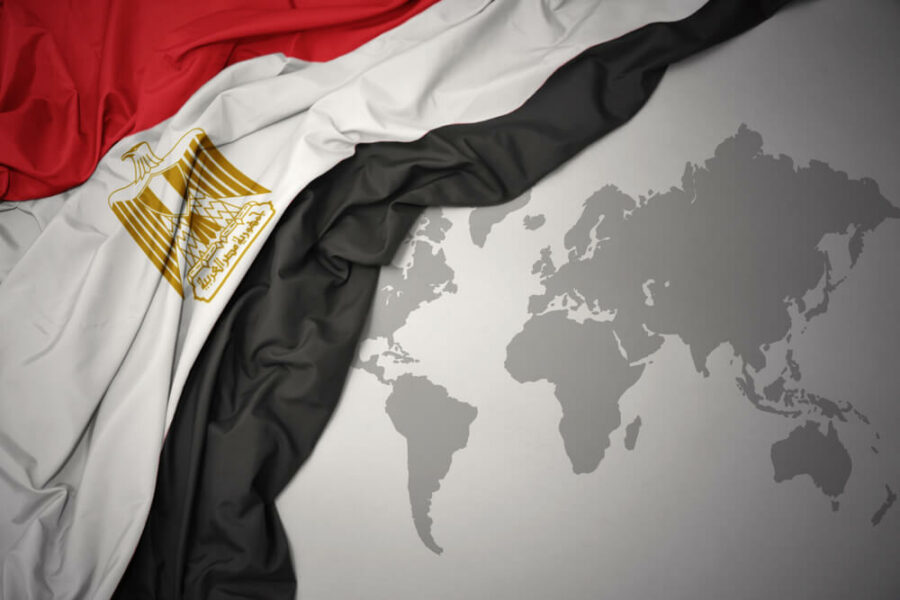 Egypt IMF
As Egypt awaits final approval from the International Monetary Fund (IMF) for a $3 billion loan deal this month, central bank data showed its net foreign reserves rose slightly to $33.5 billion in November from $33.41 billion in October.
The International Monetary Fund (IMF) announced on its official website a meeting of its Executive Board on December 16 devoted to Egypt. The decision was taken on Tuesday after a delay that raised many questions about Egypt's potential to miss out on IMF's agenda in December.
Egypt and the IMF signed a staff-level agreement on October 27. "The agreement is subject to approval by the IMF's Executive Board, which is expected to discuss the (Egyptian) authorities' request in December," the IMF said.
Egypt hopes to receive the first tranche of an IMF loan of about $750 million this month. This represents 25 percent of the total value of the financial support program recently approved by IMF staff.
Reforms and conditions
But the question today is whether the executive board will approve a loan to Egypt at a time when Egypt's reforms have not yet reached the level the IMF wants. The latter is asking for further reforms action before agreeing to the loan, leaving the Egyptian government with few options.
If Egypt receives the loan, will it be able to magically save its economy and solve its chronic problems?
Among the reform steps taken by Egypt for obtaining the IMF's approval for the new financing:
Exchange rates were liberalized for the first time this year on March 21.
Exchange rates were liberalized for the second time this year on October 26.
Eliminating interest distortions by canceling 5 low-interest financing initiatives and transferring them to government agencies and ministries.
On the other hand, the IMF is still demanding from Egypt to take more measures, so that it can disburse the first installment, including:
Providing access to a flexible and real exchange rate.
Allow people to easily get access to foreign currency.
Solving the crisis of goods congestion in Egyptian ports, worth $6 billion.
Remove restrictions on dollar deposits and use them for imports.
Funding Gap
Among the points that delayed the conclusion of a final agreement between Egypt and the IMF was the large financing gap to cover debt service and strategic imports.
Egypt has a gap of $16 billion in external financing over about four years and believes it will secure enough funds to fully cover its needs and that an IMF loan could unlock financing from abroad.
Finance Minister Mohamed Maait said in an earlier interview that the $3 billion IMF deal was "fully funded", meaning Egypt's funding requirements would be met during the program's 46-month duration. He explained that some investors have contacted the ministry for a private placement of Islamic bonds, an option being considered by the ministry.
Speaking in the Egyptian resort of Sharm el-Sheikh, where this year's UN climate change conference was being held, Maait said: "We are dealing with the difficult conditions of the international market by diversifying our sources of funding. We see potential in the China, Japanese, and Sukuk bond markets and are working on a sustainable bond issue."
The deficit facing the $400 billion economy reflects the depth of the crisis inflicted on Egypt by the fallout from the Russian-Ukrainian war. Soaring oil and commodity prices have hit one of the world's biggest wheat importers, with foreign portfolio investors pulling back about $22 billion from what was previously a preferred debt market.
Egypt is stepping up efforts to expand bond issuance and hopes to improve access to capital markets in the second half of next year.
On Sunday, Egypt's Deputy Finance Minister Ahmed Kouchak said Egypt aims to issue its first panda bonds by the end of the current fiscal year, which ends on June 30, 2023. He added that the country is just waiting for the right moment.
The IMF Compact Program allows Egypt to obtain additional financing of $1 billion through the IMF's newly established Resilience and Sustainability Fund and an additional external financing package of about $5 billion from several international and regional financial institutions on concessional terms.
Exclusives