A new report revealed that companies in Egypt were the most frequently impersonated by scammers. The scam also appeared to have affected other MEA nations.
Group-IB, a Singapore-based global cybersecurity firm, has today published new research detailing a novel and ongoing fake job scam campaign targeting Arabic speakers in the Middle East and Africa (MEA) region.
Digital Risk Protection (DRP) experts at Group-IB's Threat Intelligence and Research Center in Dubai, United Arab Emirates, discovered and analyzed more than 2,400 fake job pages that impersonated companies from 13 MEA countries created on social networks from January 2022 through January 2023.
On these pages, scammers spoofed more than 40 of the MEA region's largest enterprises and published vacancies in the Arabic language offering salaries that are too good to be true; a social engineering ploy that aims to get the victims to interact with the post with the eventual goal of the threat actors being the theft of the user's social network account credentials. To achieve this aim, the scammers include links to scam pages in the publications posted on the fake social media profiles, and these scam sites are linked to phishing pages on which the victim is asked to enter their login credentials and password. Group-IB analysts discovered that the scammers most frequently impersonated companies from Egypt, Saudi Arabia, and Algeria throughout this scam campaign.
To investigate this scam campaign, Group-IB analysts used the company's proprietary Digital Risk Protection platform, leveraging its AI technology and highly accurate logo analysis and text recognition features. Group-IB has a zero-tolerance policy for cybercrime, and any of the pages discovered in this scam campaign that impersonated Group-IB's clients were blocked by Group-IB.  Privacy policy on many leading social networks, which limits public access to information about the creators of individual profiles, and the scammers' decision to create the scam and phishing pages on cheap or free all-in-one link solutions, made it impossible to determine whether all 2,400-plus scam pages were created by a single group. Furthermore, this scam exclusively targets individuals, many of whom will be unaware that their credentials have been compromised, limiting Group-IB's victim visibility. Despite this, Group-IB's Digital Risk Protection researchers will continue to monitor this scam and work to ensure the takedown of any pages that appropriate the name and likeness of affected companies.
Read more: Four ways businesses can rebuild consumers' digital trust in 2023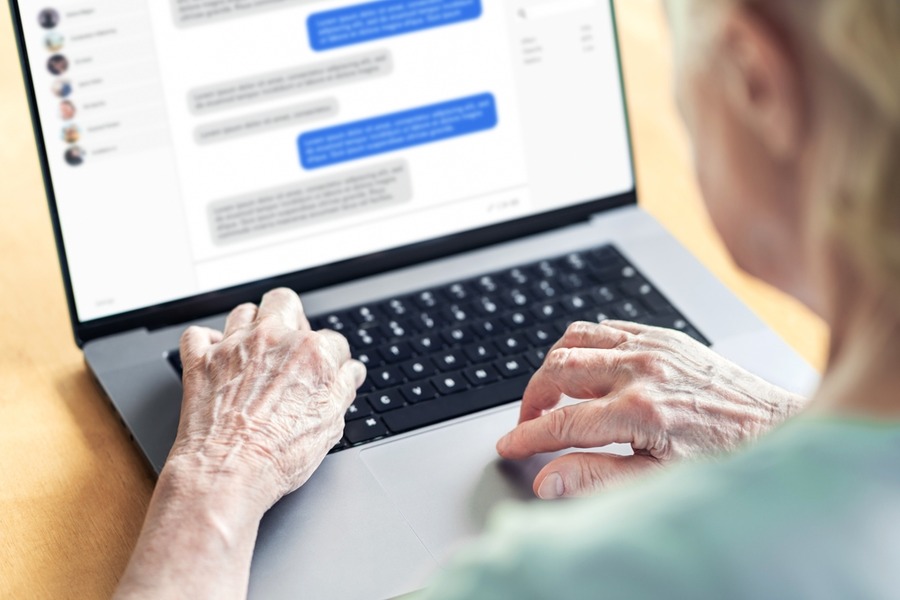 Scam targeting Arabic-speaking internet users
This particular scam campaign was notable due to both the amount of fake pages created and the large number of countries targeted. In total, Group-IB Digital Risk Protection discovered more than 2,400 pages impersonating more than 40 prominent brands in the MEA region.
The scam campaign exclusively targets Arabic-speaking internet users, as all adverts are posted in the Arabic language. In Egypt, 48% of all the fake profiles created on Facebook spoofed companies from this country.
Organizations from Saudi Arabia (23% of all scam pages), Algeria (16%), Tunisia (7%), and Morocco (4%) were also frequently mimicked. In terms of timeframe, this particular scam campaign was first observed in January 2022, and peaked in activity this past August, when 609 new scam pages were created.
Moreover, new scam pages are still being made daily, according to the study. In January 2023, 108 Facebook profiles posting fake job vacancies from MEA companies were discovered, a total that is higher than the monthly values for November and December 2022.
16,000 fraudulent job postings for Qatar World Cup
Some of the pages identified in this scam also claimed to be offering jobs for the FIFA World Cup in Qatar in 2022. Late last year, Group-Digital AB's Risk Protection expert researchers, who have been involved in international law enforcement efforts to secure the digital space surrounding the tournament, published their findings on counterfeit goods, counterfeit tickets, and counterfeit job scams targeting the Qatar World Cup 2022, which included the discovery of more than 16,000 fraudulent job-posting websites.
For more on scam topics, click here.