February 9, 2023 11:23 am
Egypt's sovereign rating lowered by one notch to B3
Due to country's diminished external buffers, shock absorption ability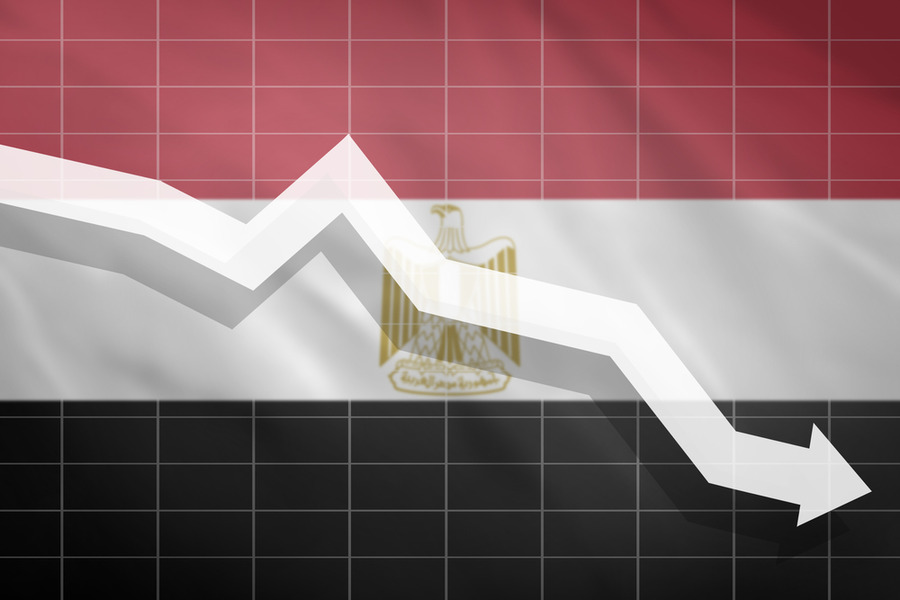 Moody's downgrades Egypt's outlook
As Egypt pursues economic reforms and structural improvements in accordance with the International Monetary Fund (IMF) program, Moody's Investors Service cut the country's credit rating from B2 to B3. This, according to the credit firm, is due to Egypt's diminished external buffers and shock absorption ability.
Read more: Egyptian government today unveils IPO program for 20 state companies

Moody's said in a statement that the country's outlook has been changed from negative to stable.
"Liquid foreign exchange (FX) reserves have declined since the negative outlook assignment in May 2022, and FX liquidity buffers in the monetary system have dwindled (as measured by the accumulation of large net foreign liability positions at the central bank and commercial banks)," the rating agency said.
The rating fall, which pushes Egypt farther into junk territory, occurs as the North African nation transitions to a more export — and private-sector-led growth model under a flexible currency rate framework.
Egypt and the IMF reached an agreement on a $3 billion rescue package last year, but it is conditional on Egypt implementing a flexible foreign exchange system and shrinking the role of the government in the economy to make place for the private sector.
According to Moody's, the Egyptian government's state-owned asset sale strategy, which begins this month as part of the country's new IMF program, will support structural adjustment while also generating sustained non-debt creating capital inflows to meet increased external debt service payments over the next two years.
Egypt plans to list at least 20 state-owned companies on the stock market this year, according to Prime Minister Mostafa Madbouly, who made the announcement last week. This comes amid the government's efforts to draw in international investors and boost the economy.
For more on Egypt's economy, click here
Exclusives