October 25, 2022 9:57 am
Egypt seeking to produce drought-resistant cotton ahead of COP 27
Egypt has abundant production of long-staple cotton varieties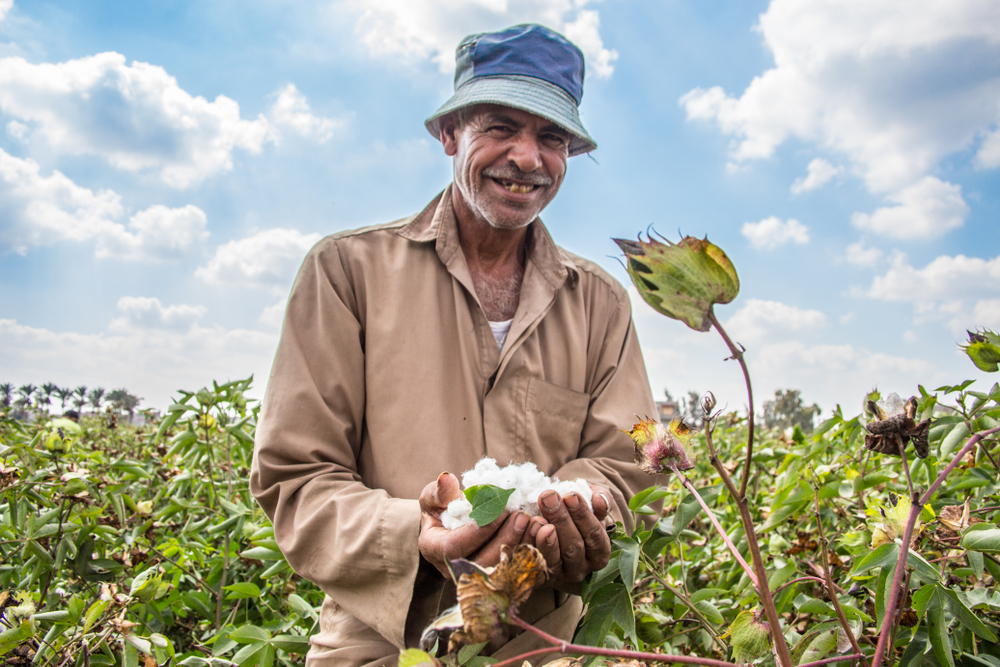 Cotton farming in Egypt
Ahead of COP 27, Egypt and Uzbekistan may cooperate together to develop cotton varieties that can better withstand drought and salinity.
Egypt has abundant production of long-staple cotton varieties, for which global demand is increasing.
Egypt set a record in cotton exports in 2021, by selling 1.8 million kantars of cotton (178 million pounds) to 28 countries at a value of 4 billion Egyptian pounds (about $206 million), which revived hopes that the country would regain its cotton production glory.
"Cotton production has advanced in recent years, and cooperation benefits both countries. The two nations are currently "working to locally produce cotton varieties that are resistant to drought and unfavorable climatic conditions, including high temperatures," said Adel Abdel Azim, deputy head of the Agricultural Research Center and head of the Egyptian Cotton Improvement Fund, in an interview. 
Abdel Azim added, "It is crucial to produce cotton varieties that are resistant to drought and salinity in Egypt, especially with the water crisis that affects us and other countries."
Egypt suffers from a water deficit of 54 billion cubic meters annually.
The water crisis has worsened amid the stalled negotiations over the Grand Ethiopian Renaissance Dam. 
"Cotton cultivation has a long history in Egypt, but we were forced to buy seeds that can withstand heat and drought at high prices during the recent period. Cooperation with Uzbekistan is very important in this regard to increase Egypt's cotton productivity," said Magdy Allam, an adviser to the World Climate Program and secretary general of the Union of Arab Environmental Experts. 
Exclusives