July 27, 2022 11:40 am
Egypt welcomes CoinMENA
Egyptians can now link bank accounts, make withdrawals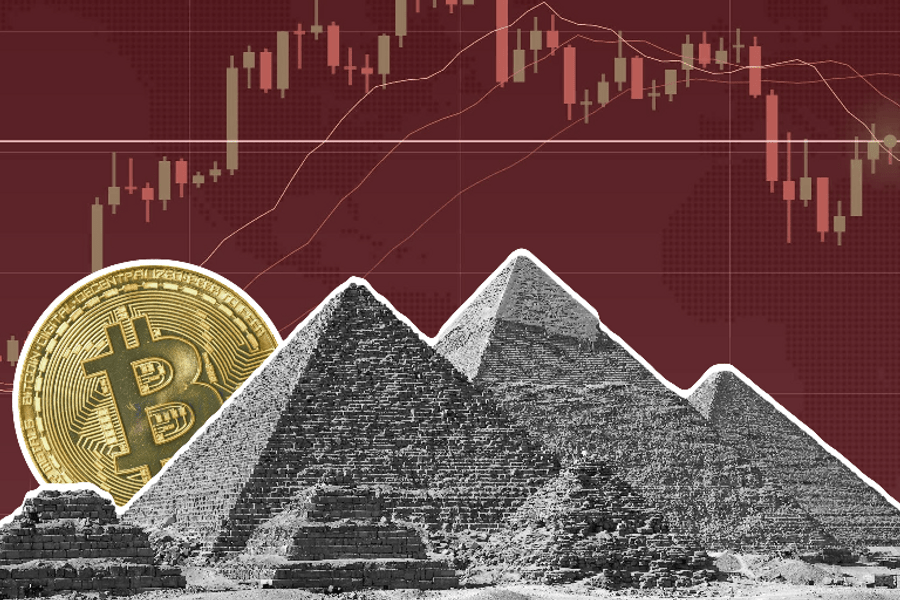 Egyptian pyramids with Bitcoin in the background
Egyptians are now able to use the CoinMENA platform, according to the Bahrain-based cryptocurrency company. A press release revealed that Egyptian nationals and residents can register on CoinMENA, link their own bank accounts, and make withdrawals.
Customers can use CoinMENA to buy and sell cryptocurrencies like Bitcoin. The Bahraini Central Bank oversees the platform. CoinMENA complies with Islamic financial standards, according to its website.
Cryptocurrencies have not always been well received by Egyptian authorities. The Egyptian Central Bank issued a warning against using them last year.
In the Middle East, cryptocurrency is expanding, especially in the Gulf states. In addition to Egypt and Bahrain, CoinMENA now conducts business in the UAE, Saudi, Kuwait, Oman, and Qatar.
In a recent interview, Talal Tabbaa, the creator behind CoinMENA, credited Bahrain and the UAE with fostering the rise of cryptocurrencies in the region by passing laws governing digital assets. He also referred to the huge number of tech-savvy young people in the Middle East.
"The potential in Egypt is massive," Tabbaa added, "Crypto can provide 100 million Egyptians with access to premium financial services."
Moreover, CoinMena recently added a range of first-in-the-region features for its users. The exchange entered into a partnership with Visa to offer a host of exclusive services, including the CoinMENA Visa Card, which can be used by millions of merchants worldwide. In addition, CoinMENA also introduced new features recently, like limited order trading and USDT withdrawals via the TRON network.
Last week, UAE's RAKBANK established a collaboration with the bitcoin firm Kraken. Customers of the digital bank will be able, thanks to the arrangement, to trade and acquire cryptocurrencies using Emirati dirhams instead of dollars through overseas bank accounts. 
In April, Kraken made plans to create an office in Abu Dhabi after cryptocurrency companies Bybit and Crypto.com relocated to Dubai.
Exclusives