October 27, 2022 1:03 pm
Egyptian pound at lowest level after 200 basis-points rate hike
Overnight lending rate at 14.25% and deposit rate at 13.25%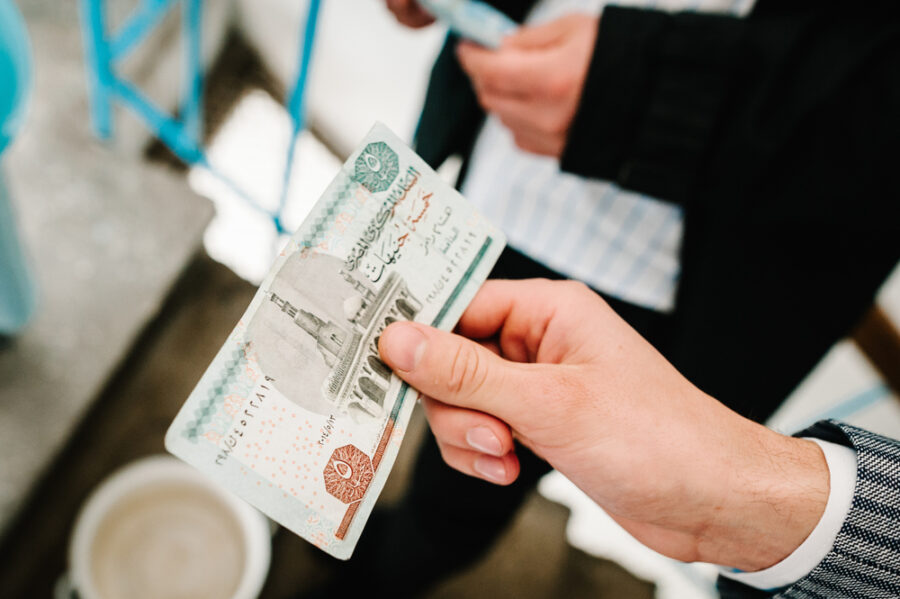 Egyptian pound
Egypt's Central Bank decided to increase key interest rates by 200 basis points during an extraordinary session of the Monetary Policy Committee.
This led to a significant decline in the Egyptian pound, touching an all-time low of 22.5 pounds to the dollar, according to a Refinitiv statement. The bank said in a statement that it had set the overnight lending rate at 14.25 percent and the overnight deposit rate at 13.25 percent.
The bank said in its statement that the Russian-Ukrainian war had serious economic repercussions and thus made Egypt face a large exodus of capital flows.
The National Bank of Egypt, the country's largest state bank, today issued a three-year certificate with an annual return of 17.25 percent disbursed annually. Banque Misr, the second largest state bank, has also issued 3-year certificates with the same return, which are also disbursed annually.
Separately, the central bank said it would also begin phasing out guidance it adopted in March on the use of letters of credit to finance imports, with the goal of abolishing them completely by December. The directives have caused bottlenecks for importers, with data from the country's statistics agency reporting a 57 percent drop in imports of consumer durables between April and June.
Exclusives