March 15, 2023 5:48 pm
Egypt's economy expected to expand by 4.2% in FY 2022-23
Country's GDP growth hit 3.9% in Q2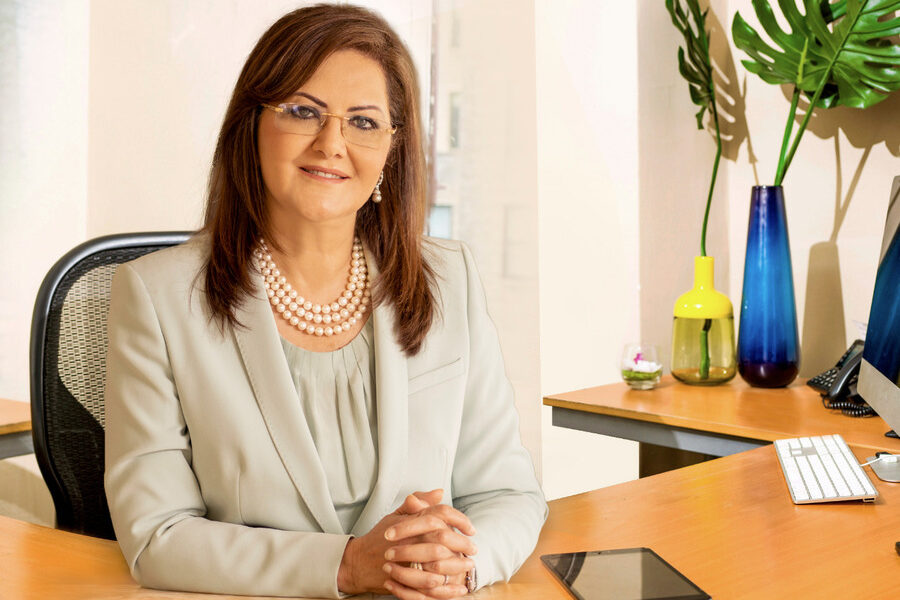 Egypt's Planning Minister Hala El-Said (Image Credit: WAM)
Egyptian economic growth is expected to hit 4.2% by the end of this FY despite the negative repercussions of the Russian-Ukrainian crisis, which is likely to affect the country's economic figures during the next FY, according to a cabinet statement. 
Egypt achieved an economic growth rate of 3.9% during the second quarter (Q2) of the current fiscal year (FY) 2022/2023, compared to a growth rate of 8.3% during the Q2 FY 2021/2022.
Egypt's fiscal year begins in July and ends in June.
According to preliminary data, the country's gross domestic product (GDP) growth has been estimated at 4.2% during the first half (H1) of the current FY, Planning Minister Hala El-Said revealed.
Regarding global economic growth, El-Said pointed out that it is forecast to plunge to 2.9% in 2023, down from 3.4% in 2022 and 6% in 2021.
Read more: A country firmly on the path of reform and modernization 
She also added that the world's economic growth would bounce to 3.1% in 2024, led by the economies of developing countries.
Economic growth slowed from 4.4 percent in July-September, while the unemployment rate slipped from 7.4 percent in that quarter.
Suez Canal revenues totaled $2.2 billion in the second quarter, up from $1.7 billion in the same period a year earlier.
In November, the planning ministry had said Egypt expected its economy to grow almost 5 percent in 2022/23.
In December 2022, Minister of Finance Mohamed Maait said that the Egyptian government targets recording GDP growth of 5.5% in FY 2023/2024 despite the unprecedented global economic challenges.
4.1% GDP growth between 2024-2032
On March 4, the Cabinet's Information and Decision Support Center (IDSC) stated citing finance and insurance company Fitch Solutions that the agency expects the annual average growth of Egypt's real GDP to be 4.1% between 2024 and 2032, compared to 3.8% between 2010 and 2019.
The agency's forecast is backed by the country's higher private consumption, the surge in direct foreign investments (FDI), and the resilient tourism sector, IDSC pointed out, citing a report by Fitch Solutions.
Moreover, the agency added in its report that the Egyptian authorities could achieve progress in securing foreign financing over the coming quarters.
For more on the economy, click here.
Exclusives