In a city renowned for its exceptional hospitality offers, it is difficult to envision what additional elements a hotel brand can provide to enhance its appeal to guests. In this exclusive interview with Economy Middle East, Azar Saliba, the general manager of Jumeirah Al Naseem, reveals the hotel's unparalleled proposition that travelers will surely consider an extraordinary and unforgettable hospitality experience.
What are the distinctive characteristics and amenities that differentiate Jumeirah Al Naseem from other hotels in Dubai?
Jumeirah Al Naseem perfectly embodies the Jumeirah Hotels & Resorts brand vision through the execution of its design, the strong connection between the hotel's identity and its locality, thoughtful guest touchpoints, and the exceptional dining destinations on offer.
Located on Jumeirah's 2km stretch of pristine, private beach, the hotel delivers a cool, contemporary vibe that naturally blends authentic Arabian culture with the modern dynamism of Dubai. Spectacular views of Burj Al Arab Jumeirah can also be enjoyed from most of the large guest rooms and terraces to provide a further sense of place.
Set against this picture-perfect backdrop, the hotel also boasts several award-winning dining concepts, featuring signature restaurants such as Kayto, recently given a rating of 10.5 in the Gault&Millau UAE 2023 guide; and the Michelin selected seafood restaurant Rockfish, along with the beachside favorite Summersalt by Kayto and speakeasy bar Blind Tiger.
We're committed to providing the highest standards of guest satisfaction and we take great pride in providing unmatched experiences to our guests, developing experiences and offerings that cater to their needs and preferences. Our brand DNA of 'Stay Different' drives us to go above and beyond in crafting experiences that truly resonate with our guests. From the moment they arrive, we want guests to feel welcomed and valued, and our teams work tirelessly to ensure that every aspect of their stay is seamless and enjoyable.
We also strive to incorporate elements of local culture and heritage to create a truly authentic and immersive experience for our guests. With this in mind, we commissioned well-known Emirati artist Mattar Bin Lahej to create four statement art pieces, setting the tone for the artisanal, creative, and locally focused design of the hotel. This includes the stainless-steel sculpture behind the reception area featuring a poem by H.H. Sheikh Mohammed Bin Rashid Al Maktoum, which serves as a reminder that our civilization is valued by our thoughts, our strategy, and our minds.
Another stainless-steel statement piece honors Dubai's Bedouin heritage with a magnificent sculpture of camels running on water and is displayed outside the entrance of the hotel. 'Time Capsule' adorns the lobby and pays homage to Dubai's desert dunes and rich pearl diving heritage, while two galloping Arabian horses, elegantly framed in motion are displayed in the lobby.
Alongside our support for Dubai-based artists, we have introduced 'Turtle Tea by Idriss B,' a collaboration between the hotel's Pastry Chef and artist Idriss B. This unique offering not only celebrates marine conservation but also showcases the talent of our in-house culinary experts and locally based-artists.
Our unique blend of contemporary design, vibrant dining scene, and unparalleled hospitality serve to elevate the resort within the luxury sector and give us our distinctive identity.
Could you provide an overview of Jumeirah Al Naseem's environmentally conscious initiatives to promote sustainability?
Our purpose as a leading luxury hospitality company is to uphold sustainable and inclusive practices across our operations and resorts.
Jumeirah Al Naseem was conceived and constructed according to sustainable design principles focused on using eco-friendly building materials, applying efficient insulation systems, and maximizing natural light to reduce energy consumption. We also have a comprehensive waste management program in place, addressing food waste through the use of innovative high-tech systems across our operations and collaborating with local recycling partners to ensure responsible disposal of waste. Across our restaurants we also emphasize sustainable dining practices, sourcing local and organic ingredients whenever possible, and aim to reduce food waste through careful planning and portion control.
The hotel is also committed to preserving wildlife, which it does through the Dubai Turtle Rehabilitation Project (DTRP). It is home to Dubai's only state-of-the-art Turtle Rehabilitation Sanctuary including a sea-fed lagoon that monitors the progress and condition of rescued sea turtles before releasing them back into UAE waters. Run by DTRP, the hotel plays a key role in the conservation of sea turtles and hosts regular workshops educating communities and guests on marine biology and the local and global plight of sea turtles. To date, the program has helped to successfully rehabilitate over 2,000 sick and injured sea turtles.
How do you incorporate local culture and traditions into the guest experience? And what measures are in place to ensure customer satisfaction?
Crafting unique and memorable touchpoints throughout the entire guest journey is crucial for us at Jumeirah Al Naseem, this can be seen across all the hotels. From the artwork to the decor, everything inside the hotel is contemporary yet culturally connected. For the opening of the hotel, we teamed up with Emirati artists, fashion designers, and chocolatiers to further re-emphasize the transition between the traditional and modern outlook of the country, which delivers a strong sense of where Dubai stands today. We also collaborated with Emirati artists in partnership with Dubai Culture and Brand Dubai to craft exclusive designs for a luxurious fleet of golf buggies, used to transport guests around Madinat Jumeirah, Jumeirah Beach Hotel, and Burj Al Arab Jumeirah. The interior design is inspired by dunes, pearl diving, and Bedouin traditions, and our creative collection of unique floral displays is reflective of the UAE's heritage. The beautiful gardens outside the hotel, designed by architect and landscape designer Bill Bensley, blend elements of the surroundings and nearby wadis to create lush gardens, using local flora and various species of palm trees further strengthening the bond with the location even further.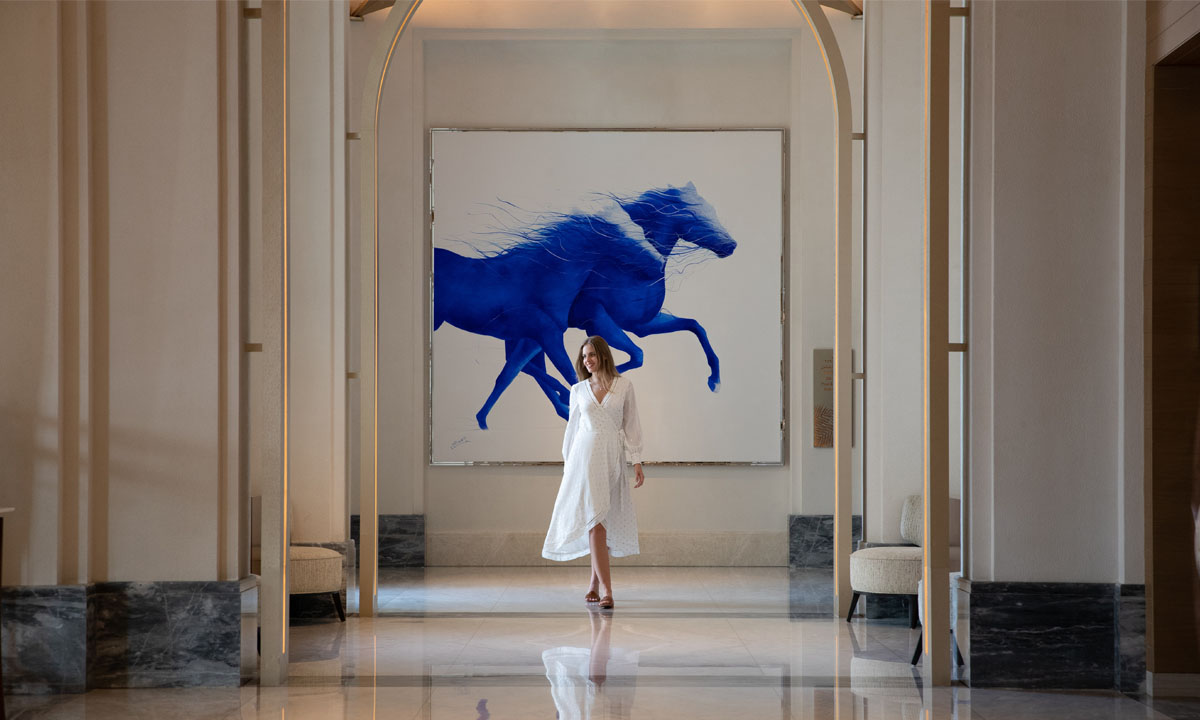 How do you cater to the needs and preferences of both business and leisure travelers?
With its diverse range of amenities and services, Jumeirah Al Naseem caters to the requirements and desires of both business and leisure travelers alike. For business travelers, the resort offers modern meeting and event facilities, including flexible meeting spaces, conference rooms, and state-of-the-art technology. There are also business services available to assist with any work-related needs. Additionally, the resort's convenient location near key business districts and transportation hubs provides easy access for business travelers.
Within the vicinity of Jumeirah Al Naseem is the Madinat Jumeirah Conference and Events Centre. It serves as a premier venue for hosting conferences, meetings, exhibitions, and special events. The center offers a wide range of versatile spaces, including ballrooms, meeting rooms, outdoor areas, and exhibition halls. It caters to various event sizes and requirements, providing professional event planning and support services to ensure successful and memorable gatherings.
Leisure travelers can enjoy a wide range of recreational activities and amenities at Jumeirah Al Naseem, including complimentary access for suite guests at Summersalt Beach Club. Offering unobstructed views across the Arabian Gulf and our sister property Burj Al Arab Jumeirah, guests have access to our 2km stretch of private beach, five private pools – including an adult-only pool – as well as a selection of poolside seating options for optimal relaxation. Guests also have access to the resort's unique waterways serviced by traditional wooden Abra boats, the hotel's Kids Club, water sports, Wild Wadi Waterpark™, over 50 restaurants and bars, and Talise Spa.
I am proud to say that we have curated a collection of services that are carefully tailored to meet the needs of both business and leisure travelers. Our foremost goal is to ensure that every guest enjoys a comfortable and enjoyable stay, where their desires are not only met but exceeded. With a focus on creating a harmonious balance between work and leisure, we strive to deliver stays that leave a lasting impression on our valued guests. 
Read more: There's no place like hotels this festive season: Survey says
How do you leverage technology and digital innovations to enhance guest experiences and streamline hotel operations?
Guests staying at Jumeirah Al Naseem can take advantage of our personalized and convenient E-butler service, enabling them to directly connect with our guest services team via their smartphone anytime, anywhere. The service enables them to request room service, book spa treatments, request housekeeping services, and make dinner reservations efficiently 24/7. To also streamline pool and beach wellness experiences, we have launched an innovative e-menu app, allowing guests to order from an online menu at their fingertips.
We are persistently expanding our digital offerings and broadening our technology footprint to amplify the overall guest experience, ensuring seamless services that effortlessly cater to our guests' needs. This dedication allows us to provide unparalleled convenience and satisfaction.
Can you share any initiatives or programs in place to promote the well-being and relaxation of guests, such as spa facilities or wellness activities?
Our wellness facilities are unparalleled. Guests staying with us can conveniently access the award-winning Talise Spa, which is situated right next door at Jumeirah Al Qasr. It is an exquisite wellness sanctuary dedicated to rejuvenation and relaxation. The Spa offers a comprehensive range of holistic treatments and therapies to pamper the body, mind, and soul. With its serene ambiance and skilled therapists, Talise Spa provides an oasis of tranquillity where guests can unwind and indulge in personalized spa experiences. In addition to the spa services, we also recently introduced a Wellness Programme which is a holistic approach designed to empower guests to achieve their wellness goals through tailored fitness sessions, nutritious culinary offerings, and mindfulness practices. Whether seeking a blissful spa escape or a transformative wellness journey, Talise Spa and the Talise Wellness Programme provide an unparalleled experience that promotes balance, vitality, and inner harmony.
Those looking to stay active can enjoy our state-of-the-art fitness center. A unique venue with interior gardens and calming spaces, boasting an unobstructed view of Burj Al Arab Jumeirah, our fitness center offers a full suite of Technogym equipment for the fitness enthusiast. Similarly, The J Club, Jumeirah's ultimate lifestyle club situated next to Jumeirah Mina A'Salam, is also open to guests staying at Jumeirah Al Naseem. Here guests will find two indoor swimming pools – a 25m indoor lap pool and a beginner's pool – along with tennis, squash, and padel courts.
All our rooms also feature Hypnos mattresses – award-winning makers of handcrafted, bespoke, and made-to-measure beds & mattresses to ensure guests also benefit from the best night's sleep and wake up feeling reinvigorated and rejuvenated.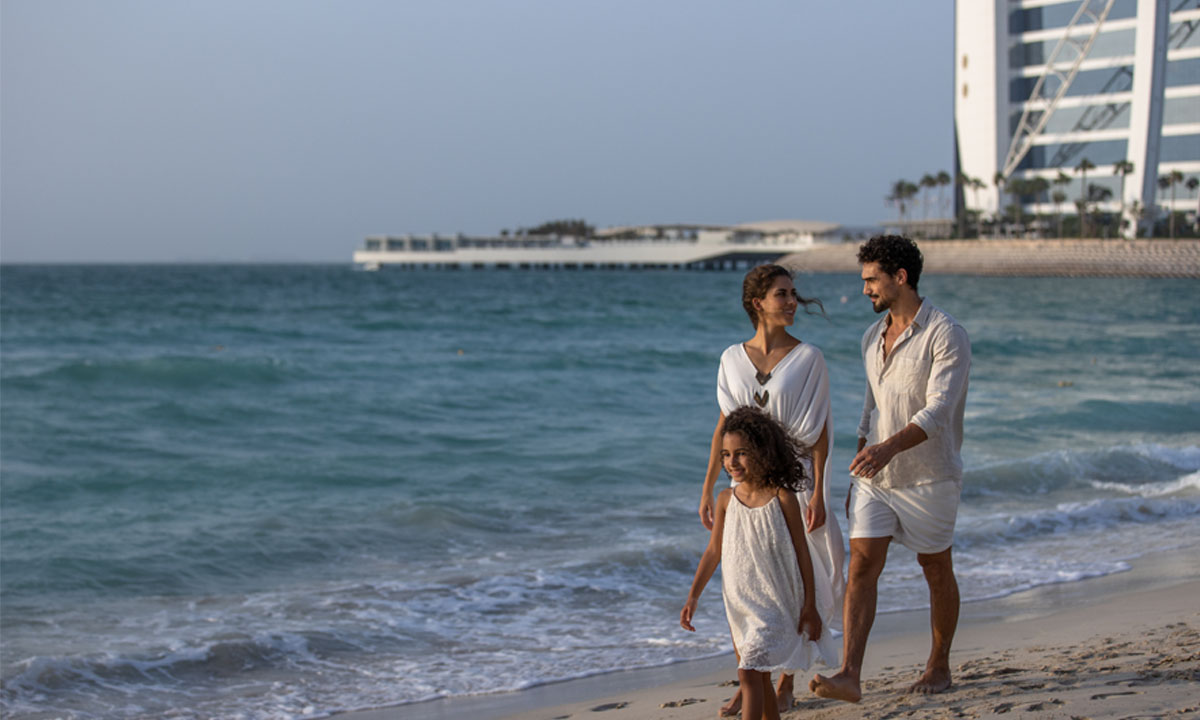 You have contributed to the positioning of Jumeirah Al Naseem locally, regionally, and internationally. Can you tell us more about your major achievements?  
I have been with Jumeirah Group for almost two decades and have had the opportunity to lead and mentor exceptional teams to achieve remarkable milestones in the hospitality industry.
As the General Manager of Jumeirah Al Naseem for over 4 years, I was honored to receive the General Manager of the Year award at the 14th annual Hotelier ME Awards, recognizing the commitment to excellence that we strive for. We have achieved noteworthy accolades, including a Five Star rating in Forbes Travel Guide 2023, the World's Leading Hotel 2022, and Middle East's Leading Hotel 2022 in the World Travel Awards. The dedication of my team was further commended when the hotel won the Connoisseur Circle Hospitality Awards, showcasing the outstanding experiences we deliver to our guests each day.
Before Jumeirah Al Naseem, I had the chance to play an integral role in the success of other Jumeirah properties, as the Resident Manager at Jumeirah Beach Hotel, Hotel Manager at Bab Al Shams, and involved in the preopening of Jumeirah Creekside Hotel. I also, fortunately, served as the General Manager of sister properties, Jumeirah Al Qasr, Jumeirah Mina A'Salam, and Jumeirah Dar Al Masyaf, where the latter was named one of the Top 25 Best Hotels in the world, further elevating its reputation globally. These diverse experiences enriched my leadership style, enabling me to curate unparalleled luxury experiences for our valued guests across multiple Jumeirah Group properties.
I am grateful for the extraordinary team that I have had the privilege to work with. By empowering and celebrating their talents, we fostered a culture of excellence that led to high retention rates and a solid promise to provide the best services. With a strategic approach and unwavering dedication, I continuously guide our hotel to significant accomplishments, positioning it as a benchmark of excellence in the hospitality industry. The positive reviews and loyalty of our guests are a testament to service beyond expectations and setting new industry standards. As we move forward, I am confident that we will continue to raise the bar, surpassing new achievements and prioritizing unforgettable memories for our guests. Together, we will make a lasting impact in the world of hospitality.
For more on hospitality content, click here.