May 16, 2022 9:10 am
Reserve a seat aboard a fully virtual Emirates Airlines
UAE carrier going sky high with cryptos, NFTs and the metaverse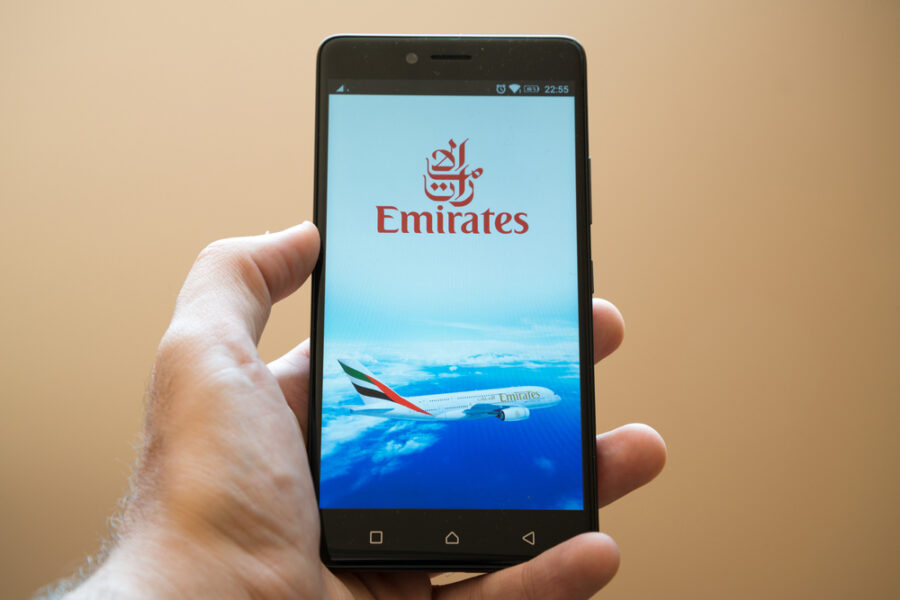 Emirates Airlines
UAE flag carrier Emirates Airlines announced Wednesday that it plans to adopt digital trends such as blockchain, cryptocurrency, NFTs and the metaverse. The announcement comes as part of the airline's strategy to connect with their clients in a faster, more interactive manner.
The Dubai-headquartered airline is the first in the region to adopt these advanced digital solutions and is arranging to employ new staff to handle metaverse and non-fungible tokens (NFTS). This comes in a bid to develop applications that allow it to monitor customer needs, Emirates Chief Operating Officer Adel Ahmed Al-Redha announced Wednesday to a media gathering at the Arabian Travel Market.
"NFTs and metaverse are two different applications and approaches," he explained, adding that the airline will also seek to use NFTs in tracing records of aircraft. "With the metaverse, you will be able to transform your whole processes — whether it is in operation, training, sales on the website, or complete experience — into a metaverse type application, but more importantly making it interactive," he told Arab News.
Ahmed Al-Redha also disclosed that Emirates plans to use Bitcoin, the golden standard of cryptocurrencies, as a payment service while adding NFT collectibles on the company's websites for trading.
Both Bitcoin and the metaverse have witnessed a surge in popularity recently in the UAE as the country gears up to embrace these digital trends. Indeed, a number of significant achievements have marked this progress and primed Dubai to be a metaverse leader.
On a governmental scope, Dubai Municipality is planning to work with private sector companies and investors to create a futuristic, human-centered version of the city in the metaverse called One Human Reality.
"One Human Reality is the integration of two worlds: the metaverse and the world we are currently living in together," the director-general of Dubai Municipality, Dawood Abdul Rahman Al Hajri, announced at a conference in Expo 2020 Dubai last March.
Dubai World Trade Centre launched MetaIncubator, the first metaverse incubator in the Middle East, and the Ministry of Health and Prevention (MoHAP) has developed a new metaverse platform, allowing people to access medical care and receive health-related support virtually.
In the private sector, Dubai-based metaverse startup Eikonikos has already raised $2 million in pre-seed funding. Among the UAE private companies that have jumped on the metaverse bandwagon is Damac Group, the parent company of Damac Properties, which plans to invest $100 million to build "digital cities" in the metaverse. Another company is Dubai property brokerage Union Square House, which plans to sell the region's first "metaverse mansions" where buyers can own NFTs with and without the bricks and mortar assets.
Taking all these steps in stride, Dubai has, in fact, spelled out its ambitions to become the major metaverse hub of the region- and perhaps the world. The city is laying the foundations for the next phase of humanity's virtual future with extended reality (XR) and complete transformation has become only a matter of time.
Exclusives