Emirates Airline and Etihad Airways have agreed to expand their interline partnership and offer travelers more itinerary options when visiting the UAE. This unique collaboration between the two UAE-based carriers aims to capitalize on opportunities to increase tourism from key source markets by enabling visitors to explore multiple destinations in a single itinerary.
Starting this summer, customers of both airlines will be able to purchase a single ticket to fly into either Dubai or Abu Dhabi and return seamlessly via the other airport. The new agreement also provides travelers with the convenience of one-stop ticketing for their entire journey and streamlined baggage check-in, offering flexibility for those planning to explore the UAE.
During the initial phase of their expanded interline partnership, each carrier will focus on attracting visitors to the UAE by developing inbound interline traffic from selected European and Chinese points. The arrangement allows visitors to explore as much of Abu Dhabi, Dubai, or other emirates as possible, without the need to fly home via their arrival airport, thus saving time. Additionally, customers traveling to the UAE can opt for "multi-city flights," selecting one city from both carriers' networks and returning to another point served by either Emirates or Etihad.
Read more: Over 11.48 mn more passengers in UAE airports in Q1
The Memorandum of Understanding (MoU) was signed at Arabian Travel Market, with Emirates' Chief Commercial Officer Adnan Kazim, and Mohammad Al Bulooki, Chief Operating Officer of Etihad Airways, in the presence of Emirates Airline President Sir Tim Clark, Etihad CEO Antonoaldo Neves, and other senior representatives.
On this occasion, Sir Tim Clark, President, of Emirates Airline said:  "We believe this new agreement provides a strong foundation to develop further opportunities between both airlines and is an example of our commitment to the UAE's vision for continued economic diversification."
For his part, Antonoaldo Neves, Chief Executive Officer, of Etihad Airways, said the interline agreement is "a win-win proposition for travelers to the UAE."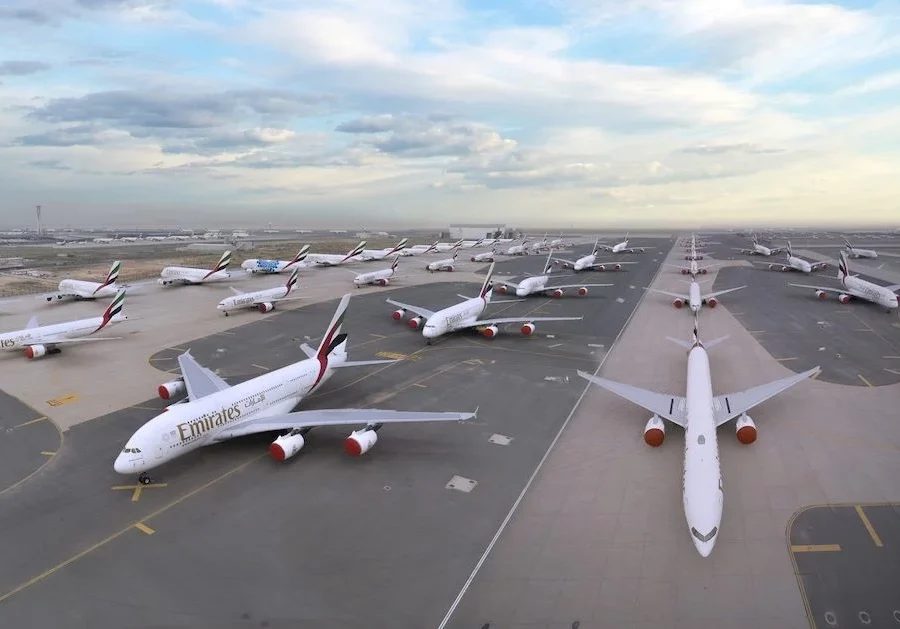 Tourism boost
The enhanced interline partnership reflects the shared dedication of both airlines to bolster the UAE government's efforts to promote tourism and bolster the UAE's status as a preferred global destination. Tourism is a vital pillar of the UAE economy and is projected to contribute 5.4% of the country's total GDP, amounting to AED 116.1 billion (USD 31.6 billion) and supporting over 1 million jobs by 2027.
In 2018, Emirates Group Security and Etihad Aviation Group (EAG) signed an MoU to enhance aviation security, including the exchange of information and intelligence within and beyond the UAE's operational areas. Furthermore, last year, Emirates signed an MoU with the Department of Culture and Tourism – Abu Dhabi, to increase tourist arrivals to the UAE's capital from significant source markets across the airline's global network.
Click here for more on travel & tourism news.