January 3, 2022 8:40 am
Emirates completes A380 fleet
Dubai-based airline receives 123rd A380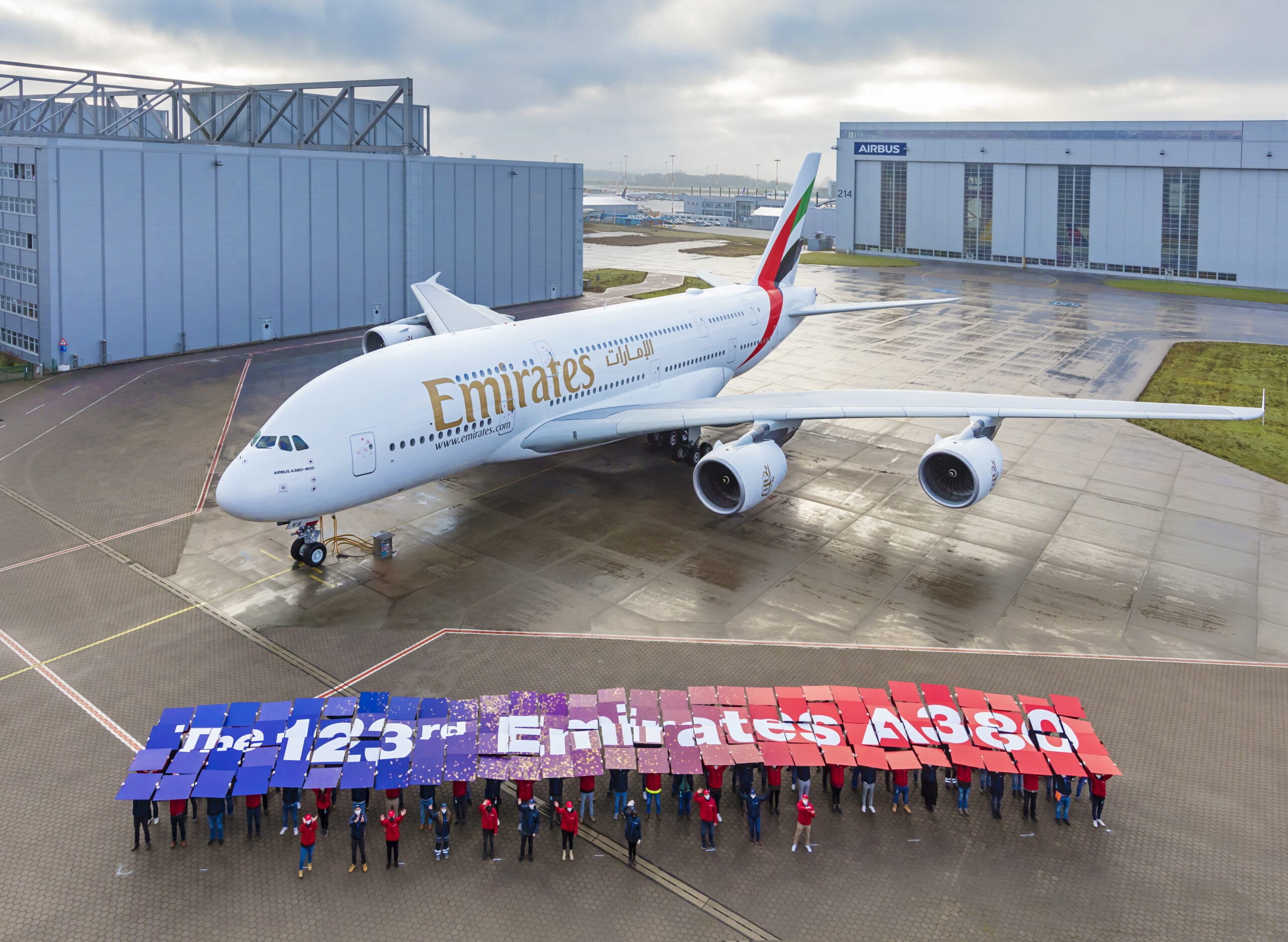 The A380 has been a mainstay of the Emirates fleet. Source Emirates Airlines
UAE's flag carrier Emirates Airlines received on Thursday its 123rd and final Airbus A380 aircraft, completing its fleet of the super carrier.
The new aircraft was received amid an unprecedented global pandemic, which saw dozens of airliners cancelling and/or postponing hundreds of flights following the outbreak of Covid19's variant Omicron, in a step seen by many as a confirmation of Emirates' optimism in the sector's recovery and the return of strong demand for travel going forward.
Emirates President Tim Clark said the aircraft was equipped with the latest cabin products, including premium economy class, and the carrier enjoys a lot of improvements from the earlier models received as of 2008 onwards. Such improvements, according to Clark, would ensure a "unique and memorable experience for Emirates."
He added that the A380 "redefined" the travel experience, and helped promote the growth of the company's network, and that makes it one of the fundamental pillars of the carrier's network plans in the coming years.
Exclusives