January 19, 2023 6:53 pm
ESG could unleash investment wave in UAE real estate 
Greater focus on environmental sustainability could unlock conscious investors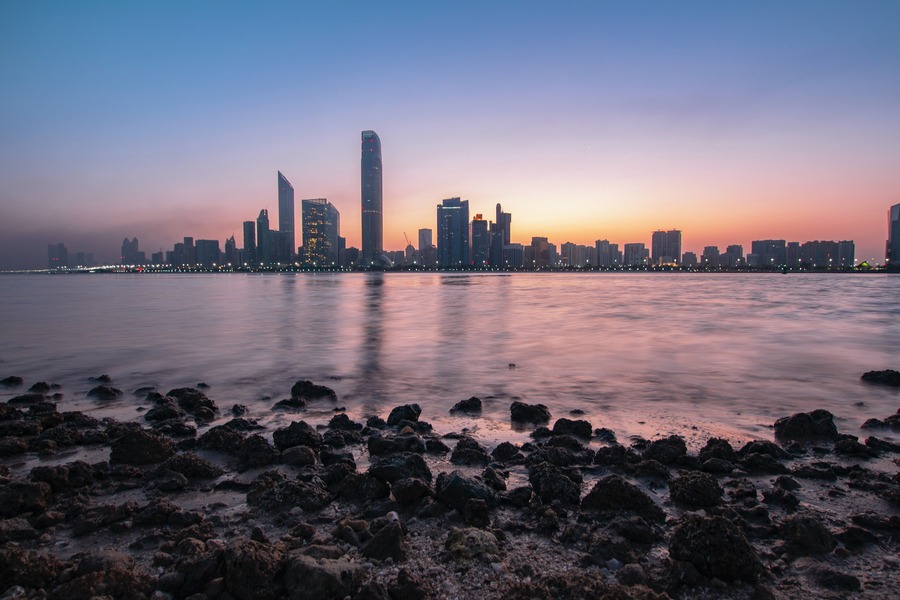 UAE skyscrapers (Photo Credit: Kevin Villaruz/ Pexels)
The new year presents an opportunity to accelerate environment, social, and governance (ESG) principles in the UAE's real estate sector as the country prepares to host the COP 28 summit this November 2023.
While the upcoming climate summit has provided renewed impetus to encourage sustainability in real estate, green has been the new black in the Middle East for some years now, particularly in the post-pandemic climate. 
Knight Frank said in a global buyer survey issued in October 2021 that 50 percent of homebuyers in the region want their next villa or apartment to be energy efficient, with factors such as proximity to green space and good air quality (18 percent each) also gaining significance for buyers.
The consultancy said in a separate report in October 2022 that commercial buyers and tenants are also becoming more vocal about the need for sustainable office spaces as actively responding to the climate emergency helps attract and retain talent.
Investment driver
Unlocking demand from a new generation of more societally conscious investors requires an institutional – and measurable – commitment to ESG compliance. 
While environmental sustainability has traditionally been an abstract, qualitative advantage in construction, the growing base of ESG-conscious investors means the commitment to sustainability will be more frequently measured in quantitative terms too. 
Developers in the UAE have also secured green financing in recent years in moves that underscore the growing role played by ESG compliance in investor-friendliness in the post-pandemic climate.
In August 2021, Dubai real estate giant Majid Al Futtaim signed an AED5.5 billion sustainability-linked loan to become the first privately owned Dubai corporation to borrow through such a facility.
Read more: UAE's MAF raises $1.25 bn loan to promote ESG targets
The five-year revolving credit facility includes a gender diversity goal, as well as a target for the developer to certify all its malls as LEED Gold or higher facilities.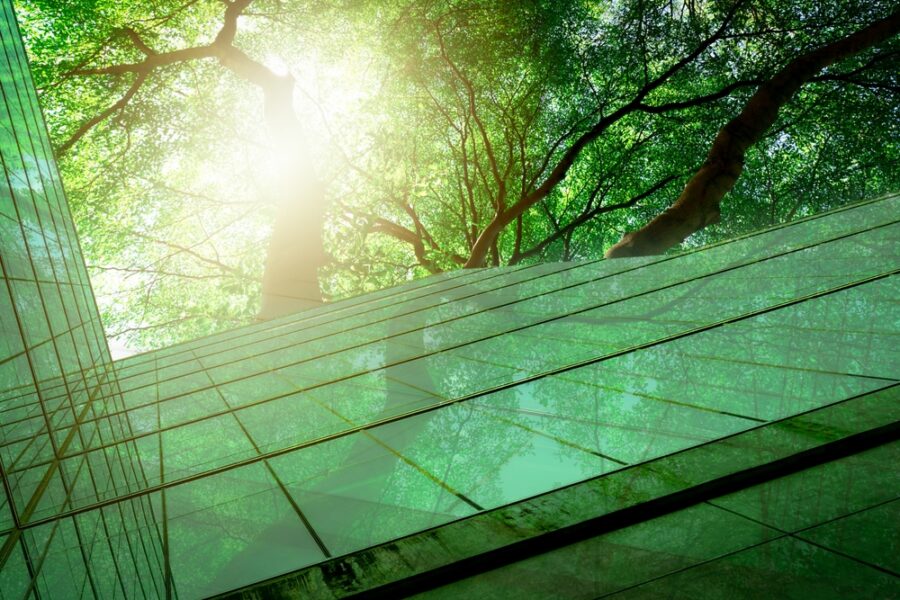 The Aldar example
Abu Dhabi real estate giant Aldar Properties is emerging as an example of adopting ESG principles to secure funding and standards compliance.
In January 2022, Aldar signed an agreement that will see all its owned and managed operating assets powered by Emirates Water and Electricity Company's clean energy sources for up to five years. 
The company also launched a project last year to reduce its energy consumption by approximately 20 percent across 80 assets and pledged an AED25 million energy retrofit investment for 13 of its managed residential communities.
In July 2021, Aldar became the MENA region's first real estate company to sign an AED300 million facility with UK banking giant HSBC that links the interest margin payable to the achievement of sustainability targets.
The five-year term sustainability-linked loan includes a mechanism to adjust Aldar's interest margin annually in line with the achievement of targets on energy and water intensity, waste recycling, and worker welfare. 
Aldar also agreed to invest a fixed amount in one or more qualifying ESG projects if it does not reach agreed annual targets.
The growing global community of ESG watchers and decision-makers is noticing these efforts. 
Aldar received an improved score of 16.1 on Sustainalytics' ESG risk assessment scale in 2022, indicating a low level of ESG risk, compared to 16.6 in 2021. Its MSCI ESG rating improved from BB in 2021 to BBB in 2022, and the firm achieved 60 points on the S&P Dow Jones Sustainability Index in 2022, up from 58 points in 2021. 
The developer said enhanced data disclosure, risk management processes, and improved supply chain and environmental management helped improve its ratings on the benchmarks. 
Holistic approach
Environmental considerations are rightly securing top billing in the majority of ESG discussions globally as national- and community-level efforts get underway to mitigate the impact of climate change. 
Nevertheless, factors that fulfill social and governance excellence – such as diversity, inclusivity, market transparency, and holistic regulatory frameworks – will demand greater attention as more investors pivot to ESG principles in the years to come.
"From a global standpoint, asset managers and fund allocators are increasingly prioritizing companies that are ESG-focused, versus those that are not," Asad Rahman, senior director, of real estate finance and advisory at Mashreq Bank, said in a briefing paper in October 2021.
"Inclusion, diversity, work-life balance – these need to play just as much of a role. It is also about the health and wellbeing of the community, and this will play a significant part in investor decisions in the years ahead."
For more real estate stories, click here
Exclusives