June 29, 2022 1:20 pm
Europe's net-zero goals out the window, as coal makes re-entry
Coal power plants in France, Austria, Germany, the Netherlands get ready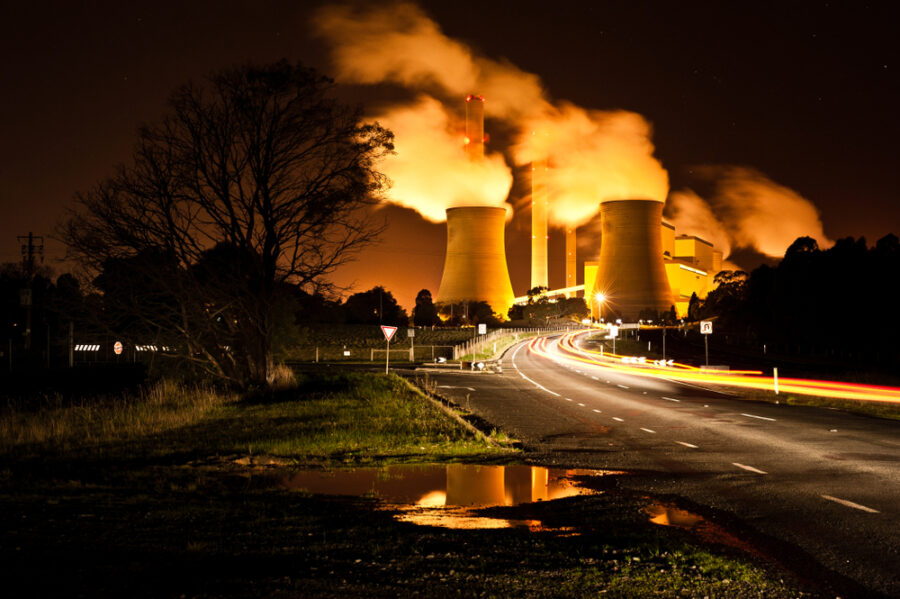 Coal power plant
Europe was leading a great number of nations towards a net-zero carbon future. 2030 and 2050 were laid out as concrete milestones towards that goal. Then the Russian-Ukraine war broke out, disrupting energy supplies and hiking fuel prices. Back came coal.
A green Europe
The EU has aims to be climate-neutral by 2050, meaning having an economy with net-zero greenhouse gas emissions.
This falls in line with the EU's commitment to global climate action under the Paris Agreement.
EU policymakers revealed in 2021 how the bloc's 27 countries can diminish net greenhouse gas emissions by 55% from 1990 levels by 2030, a step towards "net-zero" emissions by 2050.
This entails increasing taxation on carbon-emitting sectors involved in heating, air, and sea transport and manufacturing, while also charging importers at the border for the carbon emitted abroad in making raw materials including cement, steel, and aluminum.
That was then. This is now.
France to fire up coal-based power plants
France is reportedly looking to relaunch coal-fired power plants as a short-term plan to deal with the energy crisis fueled by the Russia-Ukraine war, local news RTL radio reported recently.
The Energy Transition Ministry has proposed to restart the Emile Huchet power plant in Saint-Avold (Moselle) "as a precaution (next winter), given the Ukrainian situation," the report said.
The plant is aiming to produce only 1% of the country's electricity needs, where the last coal-fired unit out of 6 total remained operational until March 2022, producing 647 megawatts.
The Country's Cordemais power station is the last coal-fired power station that remains fully, with plans to keep it so until 2024, despite Paris committing to a "zero coal" policy starting this year.
France produces 70% of its electricity consumption via nuclear power, as they were 70% less pollutant in terms of CO2 emissions than coal-fired plants.
The energy crisis relaxed operational rules for coal hours annually when in January and February, plants were allowed to work up to 1,000 hours instead of the 700 hours decided upon in 2019.
Austria" goes for coal
The Mellach coal power plant is Austria's last coal-fueled power station and was last operational in the spring of 2020, but now the government has opted to prepare the site and make it ready again in the event it is needed if Russian gas supplies are disrupted further.
Some 450,000 tons of coal were stored at the 230-megawatt power plant before its closure when authorities decided to have electricity come solely from renewable resources by 2030.
Chancellor Karl Nehammer insisted last Monday that the plant would only go online as "an emergency measure".
Coal prices have risen by as much as three times since 2020, and likely will increase the cost on energy consumers.

Poland, Germany, and the Netherlands
A report by ING's macroeconomics team said that Poland and Germany are favorably lined up for a 'gas-to-coal' switch as Europe weans itself from Russian gas.
Germany plans to reopen some 10 gigawatts of coal capacity to replace gas-fired generation, same for the Netherlands.
Also, the Netherlands has removed the 35% production cap for coal plants that could replace  46% of gas-fired power generation.
Ships carrying coal
Capesize trading (dry cargo ships) reveals huge amounts of coal are heading on large bulk carriers from mostly the US, Australia, Colombia, and Canada to Europe as the continent tries to protect against gas supply disruptions as the fall season nears.
South Africa has also contributed to European coal imports with 4.3 million tons this year.
Russian coal exports to Europe face an upcoming EU ban in August.
Previous green emissions targets are on hold as efforts are now geared to keeping national grids delivering electricity to hundreds of millions of Europeans, with coals playing the lifesaver, not the climate killer.
Two years ago, Austria and Belgium became the first two countries in Europe to completely eliminate coal from their electricity grids. These plans have now changed for both.
Exclusives