From showroom to service center, experienced sales advisors and certified technicians at Ultimate Motors, the authorized dealer for Lamborghini Abu Dhabi & Dubai, ensure customers enjoy a journey that meets the highest standards.
In this exclusive interview with Rakan Turki, CEO of Lamborghini Abu Dhabi & Dubai, Economy Middle East captures what makes this brand and dealership so special in the eyes of its exclusive clientele.
How is Ultimate Motors differentiating itself in terms of personalization and customization options for consumers?
What sets us apart in the present fierce market is our unwavering dedication to setting higher standards in automotive customer service. This is made possible by our dedicated team, which possesses unparalleled levels of expertise. As the official dealer of Automobili Lamborghini in Abu Dhabi & Dubai, we constantly aim to provide exceptional offerings and customer experiences. In line with this, we offer the Ad Personam lounge, a unique space in our showroom where our clients can experience the full potential of customization available from Lamborghini. This exceptional service can be accessed across our flagship facilities, including the world's largest dedicated Lamborghini dealer facility.
In what ways does Ultimate Motors establish an emotional connection with its customers in the UAE?
At the heart of our operations is a strong focus on crafting an exceptional customer journey. Our product range, coupled with innovative strategies and unwavering ambition, is all geared towards fulfilling our client's needs. From the ordering process and customizing their own car to the delivery procedures, we strive to ensure an impactful experience that truly meets their expectations.
In addition, we also ensure that our aftersales services elevate the experience of our products and drive customer satisfaction.
What are the growth prospects for Lamborghini in the Abu Dhabi & Dubai and market?
We anticipate the upcoming months to be a significant period of growth and success. Our anticipation stems from the introduction of a compelling array of new offerings. Earlier this year, we launched the all-new Urus S and Urus Performante in the UAE, and proudly unveiled our latest flagship model, the Lamborghini Revuelto. These exciting additions, as well as the strong demand for luxury goods in the thriving market of the UAE, are expected to have a significant positive influence on our performance and growth.
Read: Lamborghini's Revuelto: Power meets eco-friendliness
Can you provide more details about the activations and events organized by Ultimate Motors in collaboration with Lamborghini?
One of the major highlights is the 'Suite 60' event, where members were invited to a lavish evening of luxury and entertainment in honour of Lamborghini's 60th anniversary. It offered a captivating glimpse into the world of this prestigious brand. Another major highlight would be the ground-breaking 'E-Race Program'. We were the first dealer worldwide to provide this unique opportunity to the UAE based talents to compete on a global platform. This initiative not only promoted the global E-Race tournament in the UAE but also connected us with countless Lamborghini enthusiasts and fans. Our dedication to our club members remains strong. In order to keep the club active and engaged throughout the year, we have scheduled a number of exciting events and activities. These gatherings will celebrate and exemplify the brand's passion and camaraderie.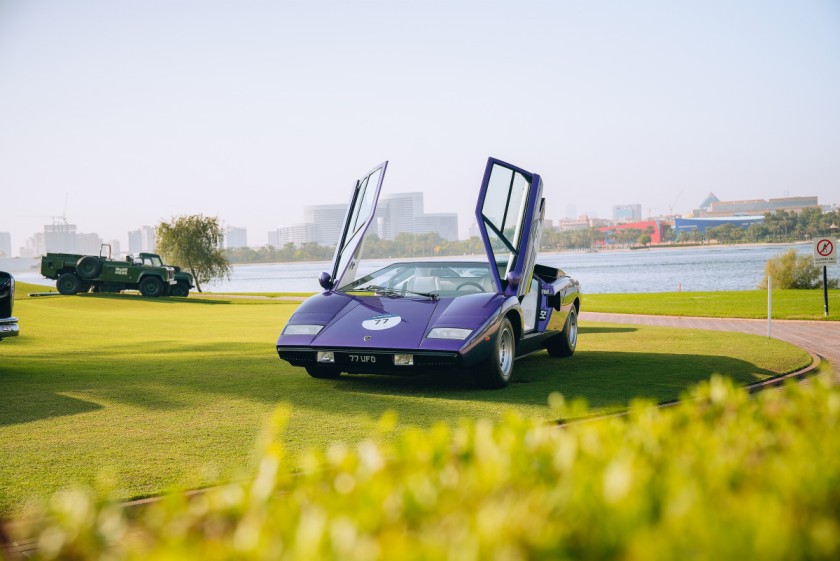 In what ways does Ultimate Motors align its goals with Lamborghini's vision for the future?
By emphasizing on luxury, cutting-edge technology, customer service excellence, and environmental sustainability, we have aligned our objectives with Lamborghini's future vision and goals. We strive towards a leadership position as market frontrunners through our unwavering commitment to these shared ideals.
For more on luxury cars and boats, click here.