April 1, 2022 5:15 am
In numbers: Everything you need to know about "Expo 2020"
Grand Finale... Record number of visitors and biggest deals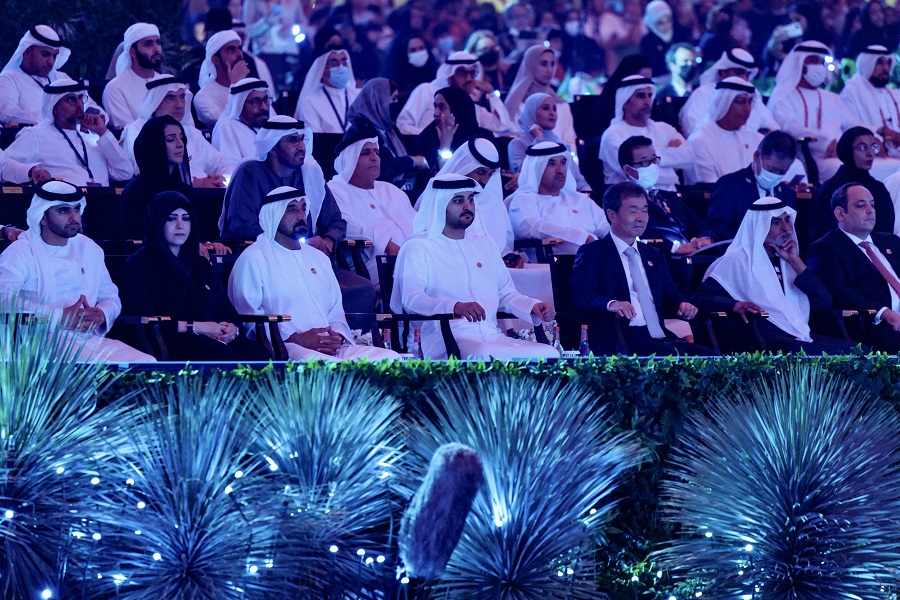 Expo 2020 closing ceremony
In a huge closing ceremony, Dubai bid farewell to the Expo 2020 which it hosted for six months, and was the largest global event organized in terms of attendance, since the COVID-19 epidemic.
Stars participated including American pop star Christina Aguilera and DJ Tiesto, while fireworks continued late into the night.
Millions of visitors flocked to the Expo in its last days – bringing their numbers to more than 23 million despite the pandemic, a number not far from earlier expectations of 25 million visitors.
More than a million visits were recorded last Friday, Saturday and Sunday, and visitors queued for long periods to enter the various pavilions on the last day of the event, despite high temperatures in Dubai.
Dubai added the exhibition to its record of achievements, including skyscrapers, especially the Burj Khalifa, the tallest building in the world (828 meters).
The number of virtual visits to Expo 2020 Dubai exceeded the threshold of 197 million visits, thanks to the various entertainment activities available via live broadcasts and the wide coverage of activities of the Expo 2020 Dubai program, for people all around the planet.
These numbers broke the record for visitors to the Expo Milan 2015, exceeding it by about 800,000 visitors.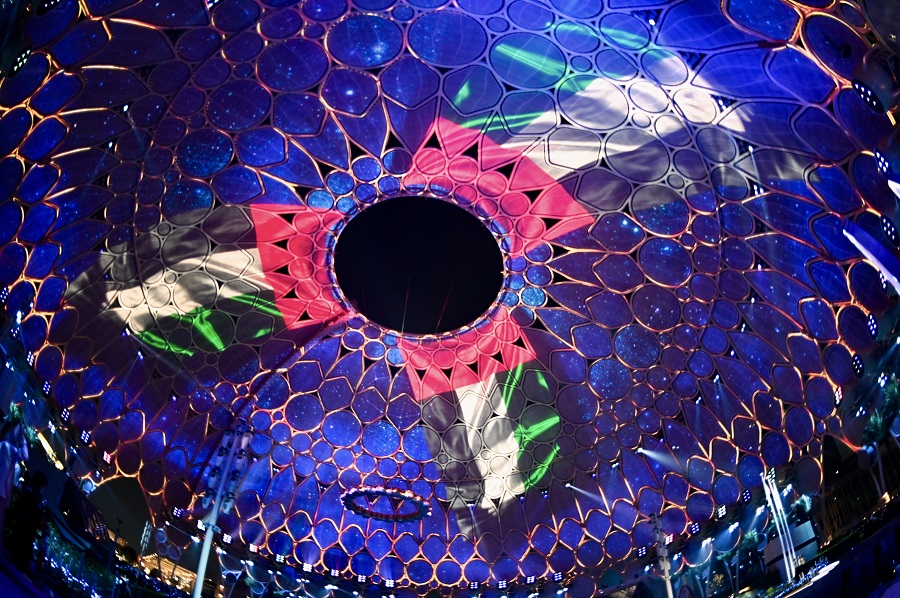 Hottest deals
Expo 2020, which cost about $7 billion to host, was able to garner international investment agreements worth billions of dollars, and many memoranda of understanding were signed.
The most prominent of these are: 
France
The visit by French President Emmanuel Macron to the UAE witnessed the signing of 13 agreements and memoranda of understanding between the UAE and France.
Pakistan
Forty-four agreements and memoranda of understanding were signed in the sectors of tourism, energy, and various industries, with a total value of $8 billion.
India
The Indian state of Maharashtra attracted investments of two billion dollars during the week of Maharashtra state at the "Expo Dubai", and the Indian pavilion which hosted many prominent events, signed a number of agreements, economic partnerships, and investments worth 2 billion dollars, not to mention some 25 memoranda of understanding.
Malaysia
Malaysia announced the signing of 71 agreements and letters of intent having potential trade and investment revenues of $8.4 billion in the first 12 weeks of Expo 2020 Dubai. Malaysian companies also signed 4 memoranda of understanding worth 5 million dirhams with companies from the UAE, and 3 memoranda of understanding with companies from Egypt. Egypt, Germany, and the Maldives, bringing the number of memoranda of understanding to 8, with a value of 173 million dirhams.
Australia
According to Australia's Consul and Trade Commissioner, Mounir Sankari, his country has concluded 25 trade agreements. Contracts worth more than $142 million were awarded to Australian companies.
Education
The Knowledge and Education Week, which was held from 12 to 18 of last December, witnessed a number of educational agreements. It was agreed to finance education in 37 member states of the Organization of Islamic Cooperation, with a value of half a billion dollars.
Lessons learned for Expo Japan
In return for this resounding success, Japan is preparing to host the next edition of Expo 2025 in Osaka.
in an exclusive interview with "WAM" and the Emirates News Agency at the beginning of this year, the Secretary-General of the Japan Pavilion, Yabunaka Aikofi, said  "Expo2020" inspired Japan to complete what Dubai started at Expo 2025 in Osaka.
In another press interview, Aikofi also said, "There are a number of basic principles that we will adopt from the success of Expo 2020 Dubai, especially the commitment to health and safety."
What will happen to the Expo 2020 site after the exhibition ends?
The Expo 2020 Dubai site forms a large part of Dubai's urban plan for 2040 and will transform into a residential complex once the World Expo is over, with cycling as the main mode of transport without the need for a car, and will provide workers, residents, and visitors with everything they need.
A large part of District 2020's infrastructure will be centered around health and well-being with the aim of promoting an active and balanced lifestyle. The site will feature smart mobility solutions that encourage sustainable and flexible mobility, allowing people to move safely and comfortably between their offices and their homes.
Exclusives