October 24, 2022 7:51 pm
Fifth auction of UAE T-Bond program receives bids worth AED 7.57 bn
And an oversubscription by 5.0x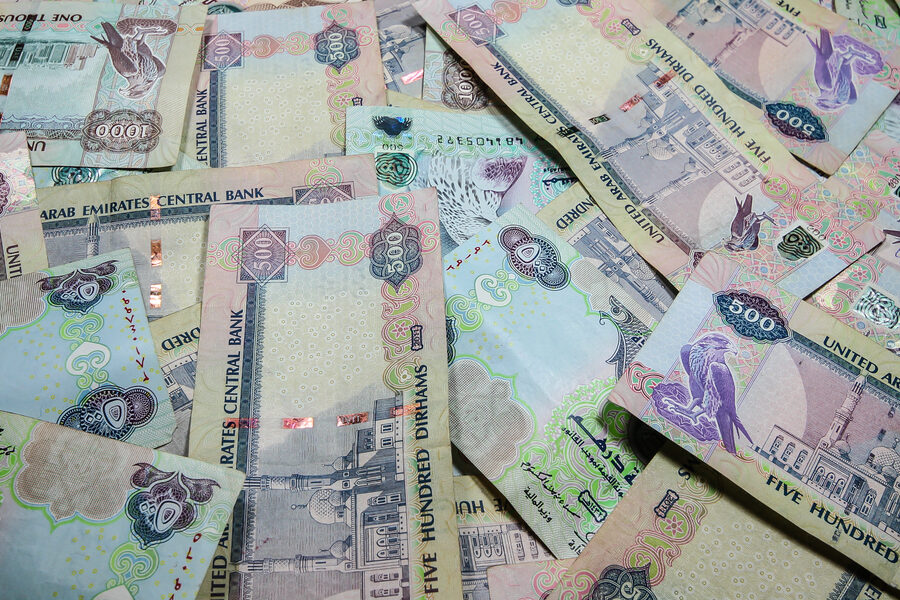 Dirhams money
The fifth auction of the UAE Treasury Bonds (T-Bond) program witnessed a strong demand through the six primary bank dealers, with bids, received worth 7.57 billion dirhams, and an oversubscription by 5.0x. The strong demand was across both tranches with a final allocation of 750 million dirhams for the 2-year tranche and 750 million dirhams for the 3-year tranche, with a total of 1.5 billion dirhams issued in the third auction.
The success is reflected in the attractive market-driven price, which was achieved by a spread of a 17bps over US Treasuries for two years, and a spread of 8 bps over US Treasuries for 3 years. The fifth auction followed the practice of re-opening the T-Bonds which helps in building up the size of individual bond issues over time and improves liquidity in the secondary market.
The fifth auction of T-Bonds is part of the 9 billion-dirham T-Bond issuance program for 2022 as published in the T-Bonds calendar earlier this year.
Exclusives