December 10, 2022 9:55 am
First Egyptian city on metaverse to revive ancient Egypt's glory
By celebrating the 100th anniversary of King Tut's tomb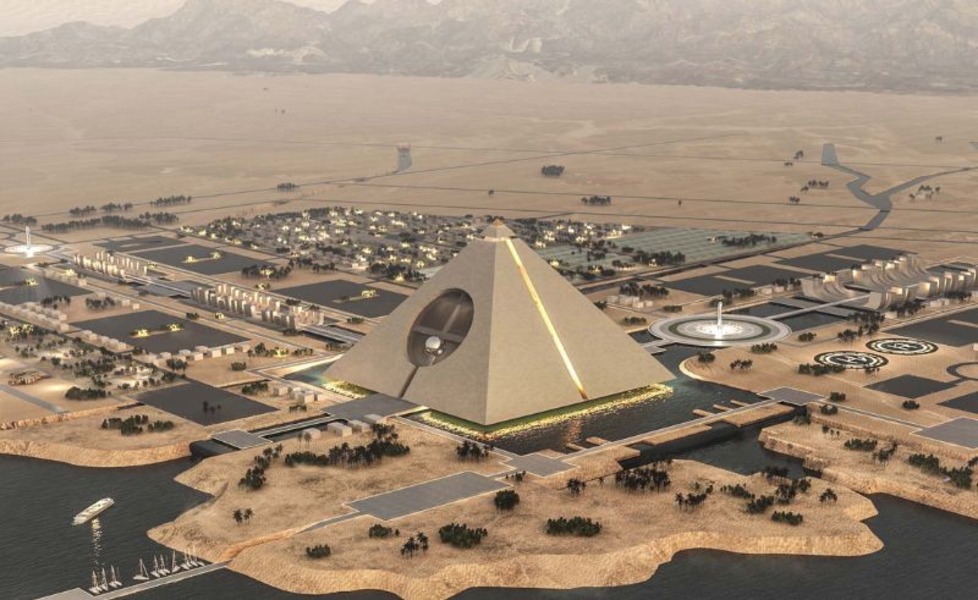 Egypt's metaverse city Metaut (Photo credit: Cairo Scene)
Tutera, an Egyptian creative community hub, announced the launch of Metatut, the first Egyptian city to enter the metaverse, an immersive virtual environment. It is Egypt's largest and first project of its kind, developed in collaboration with Cube Consultants, a Cairo-based architectural visionary studio.
The idea of the city of Metatut is to bring back King Tutankhamun, who ruled from 1333 B.C. until his death in 1323 B.C., to continue his dream for Egypt and its people in another time in the virtual world and build a virtual city, to bring back the spirit of ancient Egyptian civilization in a modern and futuristic theme.
Read more: Details revealed on significant archaeological find in Egypt
On Nov. 30, Tutera launched the first phase of the virtual city through the opening of the Avenue of the Kings, the Gate of the Pyramid of Tutera, and Enchanted Melody Square.
The second phase of the virtual city will be launched on Dec. 12 with the opening of Aten Hall (Hall of the Sun) and the Palace of King Akhenaten.
The Hall of the Sun is the main gate to the outskirts of the city of Akhenaten, Tel el-Amarna, where the portico of Aten, surrounded by the towers of the lost city, extends over a bridge floating in space to reach the hall of celestial bodies surmounted by the solar system, where all the planets revolve around the sun, which symbolizes Aten, disk of the sun, an aspect of the sun god Ra.
The third phase of the virtual city will be launched on Dec. 21 with the opening of Queen Nefertiti Palace. It has many halls that represent wonderful exhibitions of everything related to women, beauty, and fashion associated with the ancient Egyptian civilization.
Exclusives