October 20, 2022 11:20 am
Five major destinations to visit in Qatar during World Cup
Key entertainment attractions for football, music, culture, and more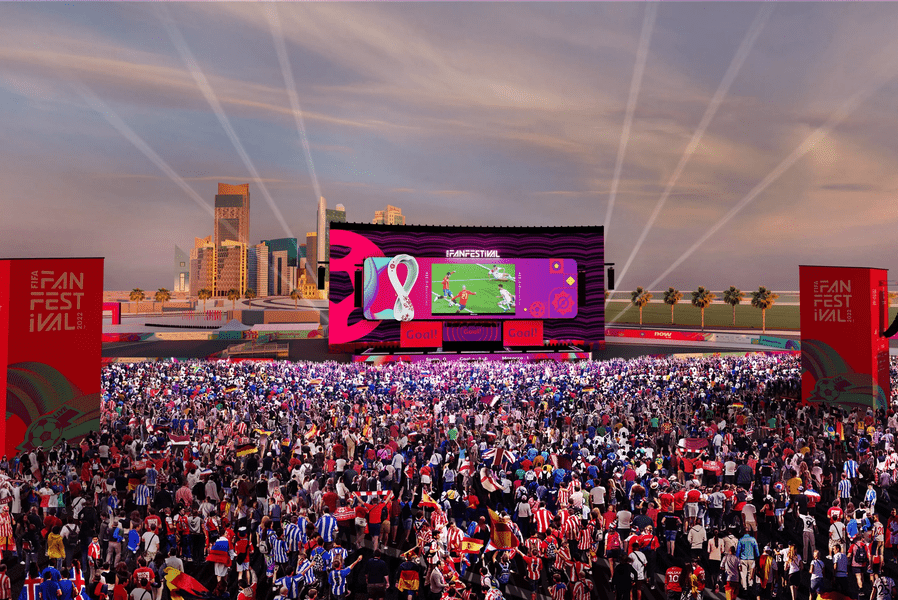 FIFA Fan Festival (Image credit: FIFA)
With over 90 events and attractions to complement the football-centric atmosphere in the country, fans will be able to Live it All in Qatar during the FIFA World Cup.
FIFA World Cup Qatar has selected and planned for a fan experience unlike any other.
Fans can leave the stadium and find an array of things to do and enjoy here in Qatar during their stay.
The tournament's countless fan activations will serve as key entertainment destinations for football, music, culture, and more. Here is a top-five list.
FIFA Fan Festival
The highly awaited FIFA Fan Festival, which will be held at Al Bidda Park, will serve as the focal point of all activities in the country throughout the competition. 40,000 fans can be accommodated at the location without charge. It will feature 100 hours of live music, 64 matches on mega screens, and culinary experiences. Three zones make up the Fan Festival: Live, Food, and Play.
The Corniche
With spectacular performances, concerts, art, culture, and storytelling, the six-kilometer-long Corniche, which runs from Sheraton Park to the Museum of Islamic Art, will be transformed into the nation's international street carnival. The venue will have a 70,000 seating capacity and more than 150 food stands, 4 live stages, and a Bedouin village. Every day at The Corniche, a water and fireworks show called "Welcome to Qatar" will be performed.
Ras Abu Aboud Beach 974
This beach is located right next to the "974" stadium. Fans looking to participate in water sports and other activities while taking in views of the renowned Qatar skyline will find the "974" beach to be ideal. 5,000 spectators can fit on the 1.3-kilometer beach, which will feature live entertainment and over 10 thrilling activities. There will also be food and retail options available.
Lusail Boulevard
With live music and concerts, street performances, and parades, Lusail Boulevard will be transformed into a vibrant and colorful destination at the center of Lusail City. Additionally, there will be daily light shows on the 1.3-kilometer stretch of the 60,000-person boulevard, as well as more than 50 food vendors. Tickets for admission may be required for some site activities.
Hayya Fan Zone
A place for families, the Hayya Fan Zone will feature an open ice skating rink and ice ballet performances. There will also be a multimedia pavilion, live DJs, and performances. The site will also have mega-screens with a 3,500 capacity that will show all 64 games.
Exclusives