February 16, 2023 3:00 pm
Food delivery robots will soon take to the streets in Dubai
'Talabots' are part of a new pilot program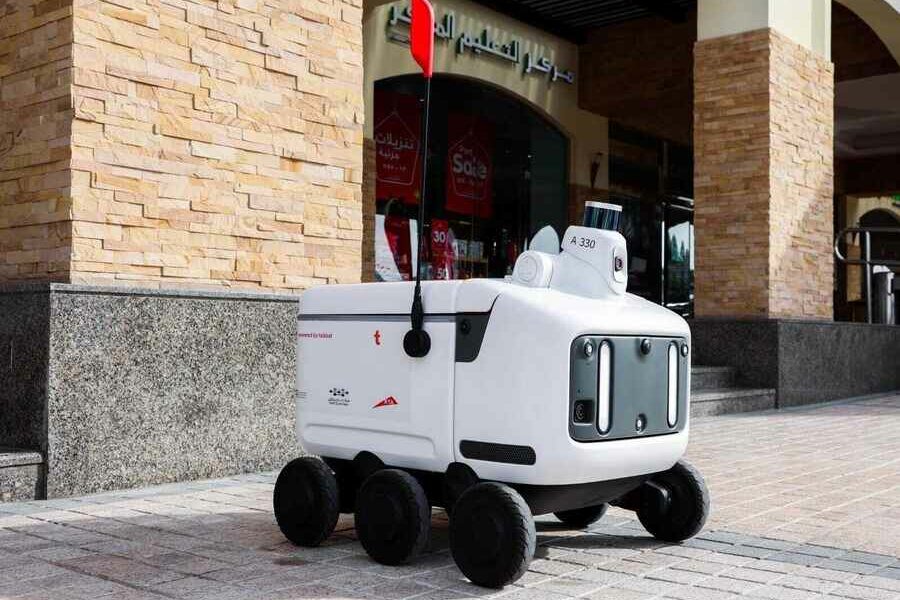 Delivery robots soon in Dubai (Photo Credit: WAM)
As part of a new pilot program, food delivery robots will soon take to the streets of a community in Dubai.
The Roads and Transport Authority (RTA) of Dubai has announced the pilot launch of self-driving food delivery robots. The talabots will be tested in Dubai Silicon Oasis (DSO) in collaboration with Dubai Integrated Economic Zones Authority (DIEZ) and Talabat UAE.
Read more: Drones, autonomous vehicles augment delivery logistics efficiency
Residents of Cedre Villas, a gated community in Dubai Silicon Oasis, will be served by three delivery robots.
To ensure a quick 15-minute delivery time, robots will travel within a three-kilometer radius of the Cedre Shopping Centre starting point.
According to the RTA, the robots will support riders by taking care of short-distance deliveries to "increase efficiency and fleet optimization, and reduce carbon emissions".
The robots have no facial recognition detection and blur people's faces to protect their identities.
They come with built-in sensors and algorithms that allow them to intelligently gauge their surroundings and detect obstacles in their path, keeping a safe distance from small children and pets.
Orders will be delivered by robots from the nearest restaurant to homes in the Cedre Villas community, and customers will be met at their doors.
Customers will be able to track the robots' trip and receive notifications when they arrive at their property via the Talabat app. Customers can unlock the secure compartment once the robot arrives by following the instructions on the app.
Talabat first debuted the robots at Expo 2020 Dubai in order to meet sustainable last-mile delivery targets. The robots delivered food from Talabat's cloud kitchen to Expo attendees.
For more on tech topics, click here.
Exclusives