GITEX Global held its 43rd edition, welcoming government and industry leaders from October 16 to 20, 2023, at the Dubai World Trade Center. The four-day tech conference — considered the world's largest — discussed an array of topics. As key figures talked about cybersecurity, the skyrocketing rise of artificial intelligence and more, the event offered a glimpse of the future of technology.
Underscoring cybersecurity
Among the highlights of GITEX Global 2023 was the introduction of GITEX Cyber Valley. Various hackathons, tech talks on cybersecurity and more marked the event.
Experts project that by 2025, the annual damages of cybercrime could hit $10.5 trillion. This underscores the need to address the escalating challenges of cybersecurity with heightened urgency.
In his keynote address, Dr. Mohamed Al-Kuwaiti stressed how digital transformation has fostered improved collaboration in the United Arab Emirates (UAE). Al-Kuwait further emphasized that it is also through collaboration that the government and its partners can protect people and organizations from cyberattacks. He serves as the head of the UAE Cybersecurity Council.
"We strive to continuously innovate and form partnerships with entities, nations and governments. Our vision is to create a great place to collaborate, work and serve the entire world," he said.
Dr. Aloysius Cheang shared the same sentiment. He is Huawei Middle East & Central Asia's chief security officer. He noted, "There is a need for businesses, governments and society to proactively address the possible risks, regulate the ethical use of generative AI in cybersecurity, and establish robust governance frameworks."
Read: Expanding success: GITEX Global sets sights on Europe
AI in mobility
The growing concern for cybersecurity is indeed a corollary to the swift development of AI. Advancing at an unprecedented pace, AI is taking over various sectors, including mobility and transportation. At GITEX, the Advanced Technology Research Council (ATRC) launched the Super Formula Dallara model.
"The Dallara Super Formula car has been adapted with an autonomy stack, allowing the vehicle to perceive its environment and race autonomously at the Abu Dhabi Yas Marina Circuit," explained Dr. Tom McCarthy. He is the executive director of ASPIRE, ATRC's technology transition arm.
Elsewhere in the mobility industry, AI's presence continues to be felt. Pony.ai, a leading global robotaxi company, is considering expanding its autonomous mobility solutions to the Middle East. The Toyota-backed unicorn designs driverless cars that are now deployed in Beijing and Guangzhou in China and in Silicon Valley in the US. The company is currently valued at $8.5 billion,
AI's impact on business and education
AI — generative AI, in particular — is also prompting chief technology officers globally to integrate this tool as a strategic asset. Apart from using it to drive innovation and collaboration, these C-suite executives must be mindful of addressing potential challenges like data privacy and AI ethics.
At the inaugural GITEX CTO World Congress, His Excellency Omar Sultan Al Olama lauded GITEX and this specific event's role in uniting tech leaders and fostering collaboration among startups, individuals, and scientists worldwide to shape technology's future. He is the UAE minister of state for Artificial Intelligence, Digital Economy, and Remote Work Applications.
Apart from business, AI is also changing the educational landscape. In one portion of GITEX, Kristina Kallas, Estonia's minister of education and research, highlighted how generative AI is rendering traditional teaching methods obsolete. The minister further emphasized that AI allows for highly personalized and tailored education, catering to an individual student's abilities and goals.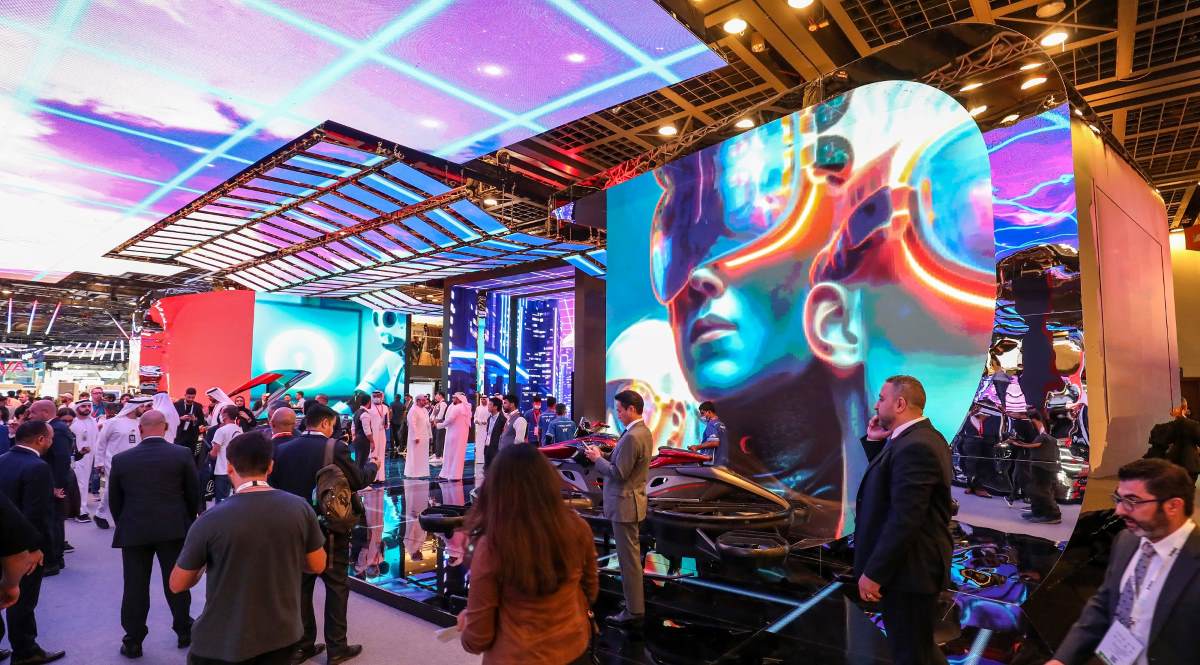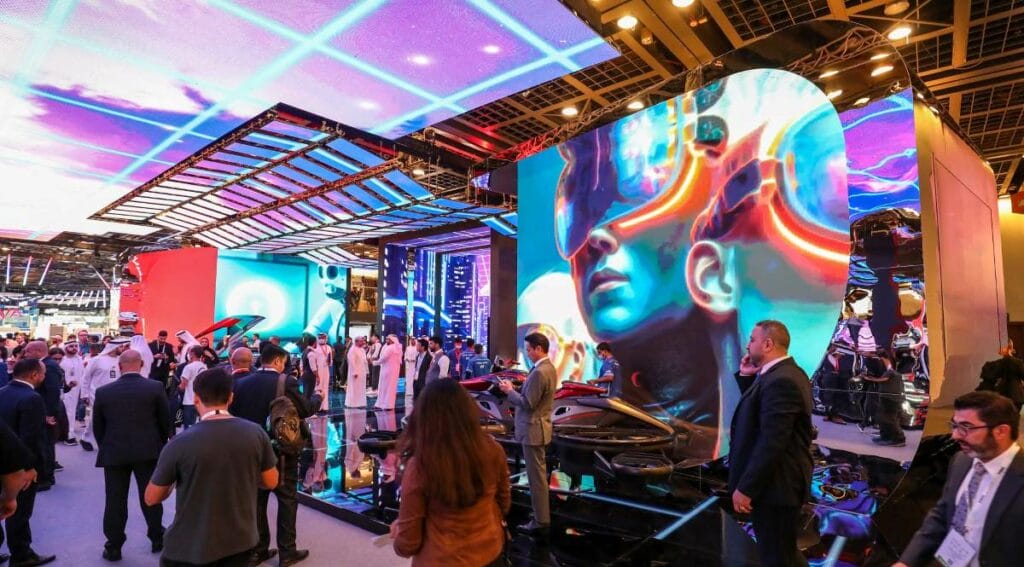 Sustainability and climate tech at GITEX Global 2023
GITEX Global has also built momentum on COP28, to be hosted by the UAE this year, by introducing GITEX Impact. Touted as the region's largest climate tech catalyst, this event touched on various critical issues, such as acquiring sustainable energy solutions and combating global warming.
One of the highlights of GITEX Impact was a summit where panelists delved into strategies for fostering innovation and incorporating sustainability. They also addressed the heightened interest in environmental, social, and governance (ESG) reporting by major corporations, highlighting a notable 42 percent surge in companies submitting reports to the CDP last year. CDP is a prominent global platform for environmental disclosure.
In the UAE, the Net Zero by 2050 Strategic Initiative encapsulates the country's commitment to sustainability.
Faisal Ali Rashid spoke at GITEX and provided insights into the progress of this mission. One of which is how the UAE is undergoing a transition from a linear to a circular economy.  The establishment of a Circular Economy Committee that includes both public and private sector members further reinforced this. He is the senior director of Energy Demand Side Management at the UAE's Dubai Supreme Council of Energy.
Reshaping public service and more
GITEX Global 2023 is more than just about offering a platform where leaders can tackle various issues tangent to tech. It has also become a hub for substantial public-private partnership projects. At the landmark event, 250 government entities sought collaboration on e-government and digital government initiatives.
According to forecasts, the smart government market could reach $110 billion by 2029. This reflects an annual growth rate of 21 percent. Its value was estimated at nearly $30 billion in 2022.
During one session, notable figures discussed the role of digital technologies in reshaping public services. They emphasized the importance of a proactive, data-centric approach to public service provision. In addition, they talked about the benefits of Open Data policies for informed decision-making.
As governments adopt a forward-thinking mindset, more innovative technologies continue to emerge, highlighting the ever-evolving nature of digital transformation. One technology worth following is quantum computing. Quantum computing employs qubits, not classical bits, and promises immense processing power, which can substantially enhance productivity across different applications.
Despite being in development, it has the capacity to transform industries like cybersecurity, mobility and defense in the future. The Boston Consulting Group projects that by 2050, quantum computers could boost user operating income to $850 billion annually. This heralds a new era of productivity and problem-solving.
For more technology stories, click here.