November 15, 2022 7:05 pm
Global Media Congress opens with 193 participating companies from 42 countries
Under the patronage of Deputy Prime Minister Mansour bin Zayed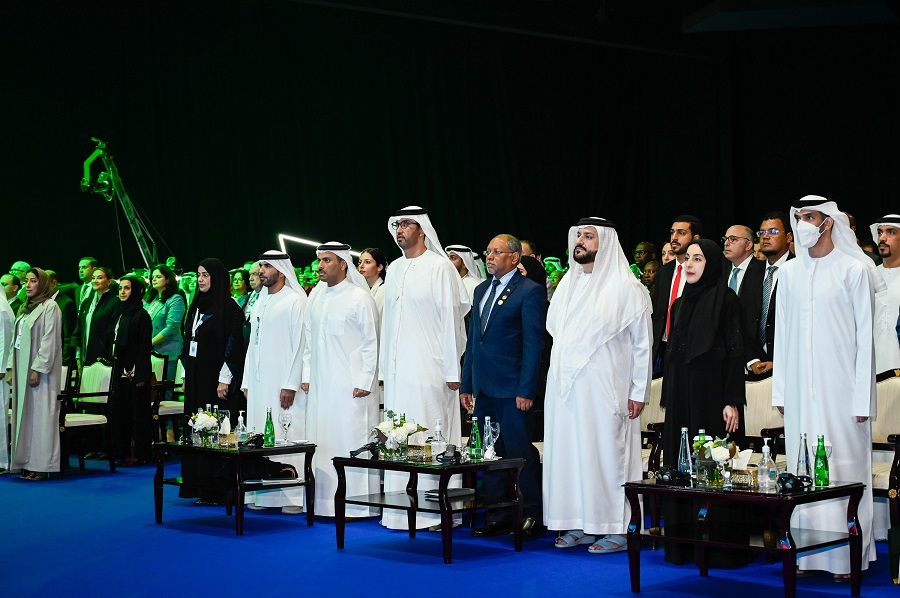 Picture from launch of event
Under the patronage of His Highness Sheikh Mansour bin Zayed Al Nahyan, Deputy Prime Minister and Minister of the Presidential Court, an exhibition accompanying the first edition of the Global Media Congress launched today at the Abu Dhabi National Exhibition Centre (ADNEC) and will continue until November 17, 2022 with wide-scale international participation.
A number of national pavilions are participating in the exhibition, along with more than 193 exhibiting companies from more than 42 countries, in addition to around 8,000 participants.
The event provides an ideal opportunity to view the latest services, products, and modern technologies applied in the media and cultural sectors.
The exhibition, which was organized by ADNEC Group in partnership with the Emirates News Agency (WAM), is one of the main events at the Congress and provides a tremendous opportunity for various stakeholders from all over the region to network, exchange experiences in light of the considerable local, regional, and international interest in the event.
The exhibition is an influential platform in the media sector and provides an opportunity for emerging companies to enter the Middle East and showcase their products and services, including broadcasting services, content production, technologies, and equipment and modern devices. This is in addition to everything related to social media platforms and their tools in light of the great impact that they have had in recent years.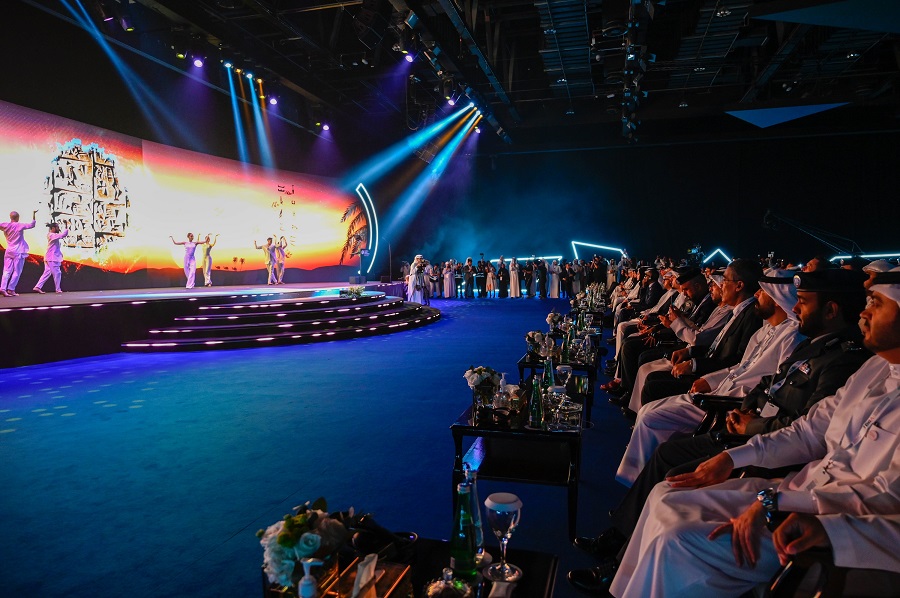 The exhibition provides participants and visitors with the opportunity to learn about the most important opportunities in the Gulf, Middle East, and North Africa regions, as well as the components of digital infrastructure and the media environment.
Moreover, the Global Media Congress gives emerging companies in the regional an ideal gateway to enter the Middle East, network with the most prominent regional and global parties, and discuss the latest innovations.
The Global Media Congress 2022 focuses on a number of main themes, topics, and issues, including digital communication, the impact of artificial intelligence on contemporary media, and integrating advanced technologies and innovation in the media sector.
The Congress will host a series of dialogues, and the launch of innovations, interactive workshops, and discussion sessions, in addition to allocating a number of areas for bilateral meetings between the various participants on the sidelines of the event. This will include a group of specialized sessions in the fields of press, radio, television, the Internet, social media, and global influencers.
Exclusives