May 26, 2022 2:25 pm
Gulf airlines team up to make Qatar 2022 World Cup a success‎‎
The airlines will launch a shuttle service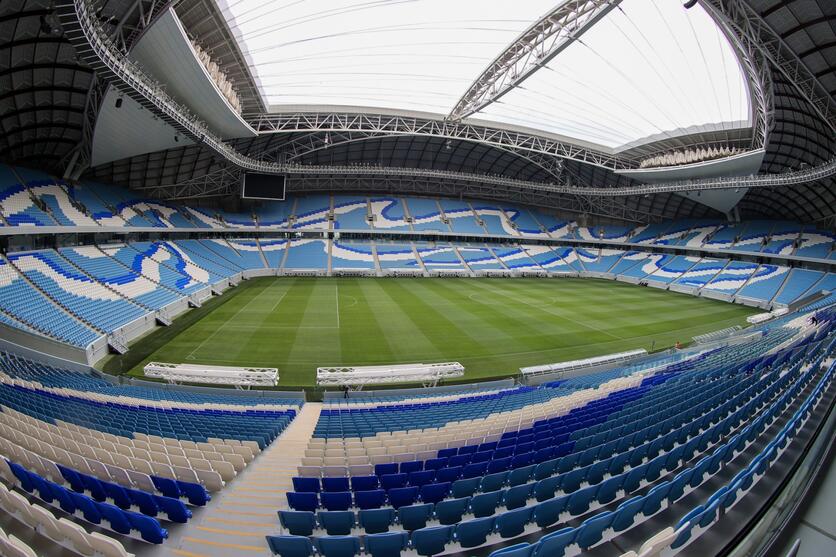 The World Cup 2022
Qatar Airways said that the Gulf airlines intend to "join hands" in organizing a daily service to attend the soccer World Cup matches hosted by Qatar this year.
Qatar Airways mentioned in a tweet: "We're joining hands with key GCC carriers as part of the commitment to make the 1st ever in FIFA World Cup in the Middle East a truly special one."
According to Akbar Al Baker, CEO of Etihad Airways and Air Arabia may join the agreement. 
During a press conference held in Doha on Thursday, the presentation included the logos of Oman Air, Kuwait Airways, Saudi Airlines, and flydubai.
flydubai will operate up to 60 daily flights, Kuwait Airways will organize about 20 flights, Oman Airlines will arrange up to 48 flights, and Saudi Airlines will operate up to 40 flights as part of the agreement of Gulf airlines to organize express transport agreement.
The World Cup is set to kick off in November, and it will be hosted by Qatar for a period of one month. Doha will be connected to Dubai, Muscat, Riyadh, Jeddah, and Kuwait City via the shuttle service.
About 1.5 million fans, just over half of Qatar's population, are expected to flock to the Gulf nation during the event.  
Exclusives