April 25, 2022 9:50 am
Gulf Craft, full speed ahead after 40 years in the business
How the past 4 decades shaped the future of UAE's top yacht builder.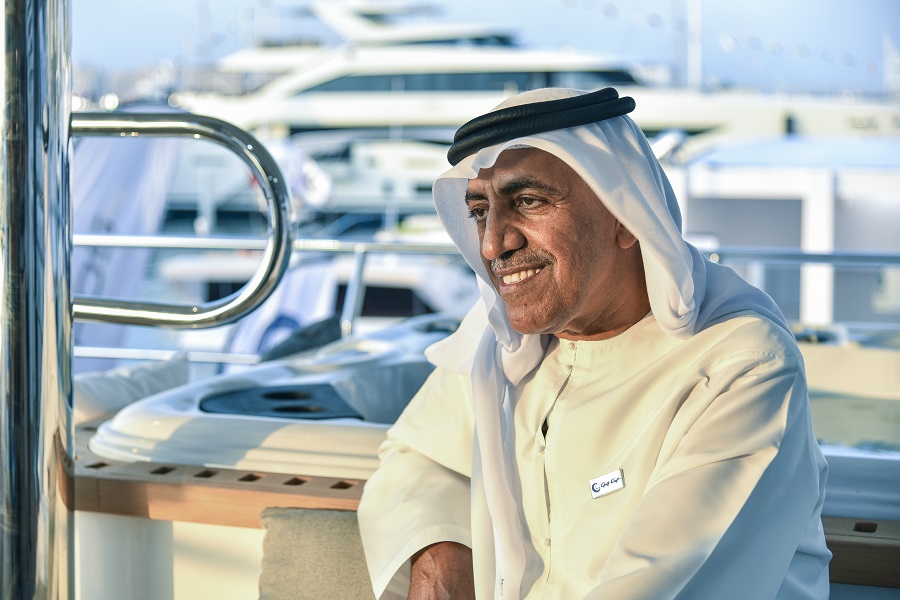 Mohammed Hussein Alshaali, Chairman, Gulf Craft
Since the unification of the UAE in 1971, home-grown brands have come a long way, making their mark on the international stage. When it comes to yachting, Gulf Craft continues to stand out in an industry dominated by European shipyards. After four decades of relentless hard work and dedication, 2022 sees the brand firmly placed as one of the top seven shipyards in the world.
The history of Gulf Craft dates back to 1982 when Mohammed Hussein Alshaali and his team started producing small fishing boats in the Emirate of Ajman. The brand grew significantly and so did its product portfolio. Today Gulf Craft vessels range from 31 to 175 feet, with five brands serving various seafarers. Its largest production facility in Umm Al Quwain is home to everything from explorer yachts to the world's largest production composite yacht, the Majesty 175.
Economy Middle East's Alp Sarper spoke to Mohammed Hussein Alshaali, Chairman, Gulf Craft about the company's history and current direction.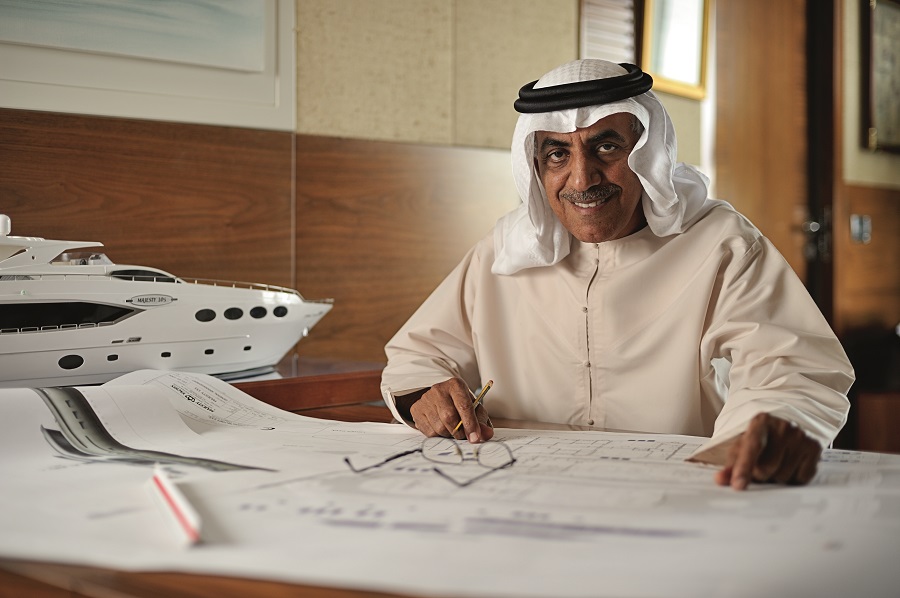 When first launching Gulf Craft in 1982, did you have a clear goal of becoming where you are today as a brand?
"I've always loved yachting and purchased a fishing boat from the US. This was back in the late Seventies and early Eighties while I was posted abroad in my role as a Diplomat. I soon realized the prohibitive costs associated with shipping boats to the UAE. So, along with my brother, we set up a boat-building business in 1982 – Gulf Craft."
"Back then, we had a 218,000-square-foot facility in Ajman, producing 14-foot 'runabout' vessels, for the local market only. I take 1992 as the turning point when we entered the luxury yacht market with the launch of the Adora 53 motor yacht. Wanting to do it right, we collaborated with reputed names in the industry, including Massimo Gregory to build 77- and 82-foot motor yachts."
"As we mark our 40th anniversary, I am proud to say we have built over 10,000 boats. Today Gulf Craft is a global fully integrated boat and yacht manufacturer. As you know, we launched the Majesty 175, which is the world's largest composite production superyacht that is 56.4 meters long with a beam of 9.6 meters. With this vessel, we are now the world leader in composite hull production.
Under the Gulf Craft umbrella, we have five key brands: Silvercraft – smaller family and fishing boats; Oryx sports yachts and open cruisers; Nomad explorer yachts; the flagship Majesty yachts; and Touring Passenger Vessels."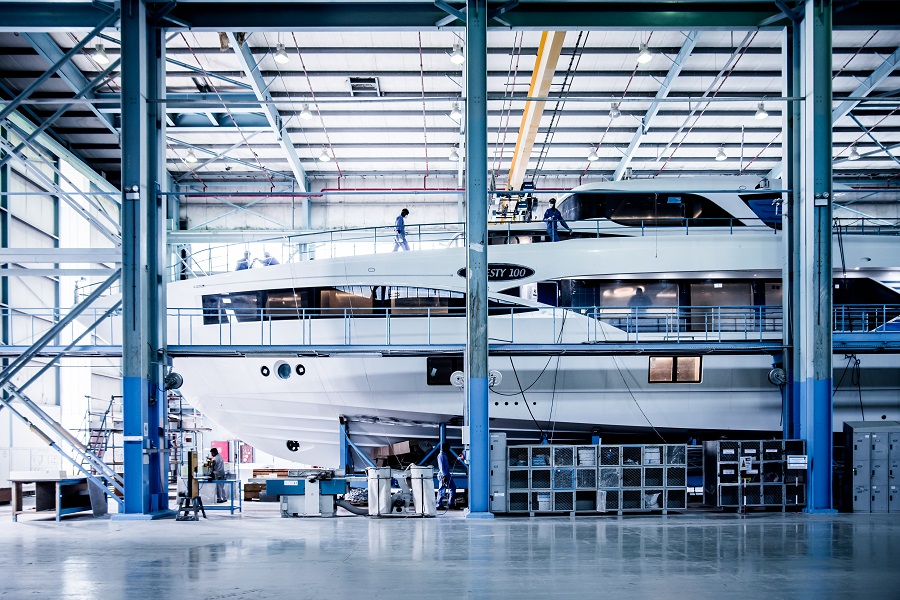 What were some of the key challenges along the way?
"When Gulf Craft launched, there was no marine infrastructure or skilled labor force available in the UAE, so we created a vertically integrated operation, which means that we manufacture almost all components of our products in-house, with the exception of major machinery. This was borne out of necessity but became one of our greatest assets as it has allowed us to control each level of our manufacturing process and assure an optimum level of quality."
You launched something called the 'Experience Centre'. Could you tell us what that is and how do you see it affecting the growth of Gulf Craft globally?
"As our global presence continues to expand at a significant pace we must adapt and change the way we do business with clients.
Dubai is one of the world's emerging yachting hubs and we are witnessing significant growth and demand from the leisure maritime industry. The 'Experience Centre' was a strategic decision to cater to that demand. It connects the Gulf Craft brand to its international client base with a focus on experience and luxury to become closer to the yachting community."
"Our 'Experience Centre' in Mina Rashid caters for large superyachts – provides our esteemed customers with a much more personalized and immersive luxury buying experience, focusing on every minute detail to build their dream boats and yachts."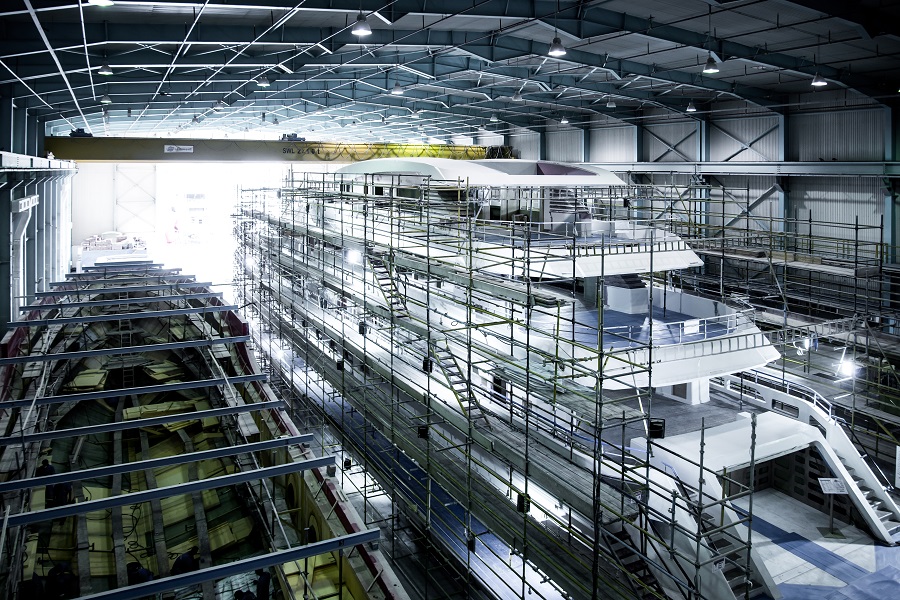 What does the next decade look like for Gulf Craft?
"As we witness significant growth and demand in the industry, we will continue to bring world-class boats and yachts to marine enthusiasts across the globe. To further solidify our position as an industry leader, our focus will be on further expanding our global footprint in the years to come.
In the Maldives, where Gulf Craft has operated for 20 successful years, we have invested in 'Gulf Lagoon' that will include a new state-of-the-art manufacturing facility, a marina for seafarers and liveaboards, a maritime school offering captain/crew training for young Maldivians, and a resort, among others."
"The USA market, which we entered three years ago, and registered strong performance in 2021, will be a key focus with the Majesty and Oryx brands. We also have our sights on further growth in 2022 with increased presence and expanded sales channels in Saudi Arabia and Australia."
"Our participation in global industry-shaping events and leading the conversation as an expert in the use of composites as a SYBASS member will also support our expansion plans and bring us closer to the international yachting community.
Exclusives