January 9, 2023 1:03 pm
Gulf exchanges announce unified ESG metrics for GCC-listed firms
The unified metrics will be referred to as the GCC ESG Disclosure Metrics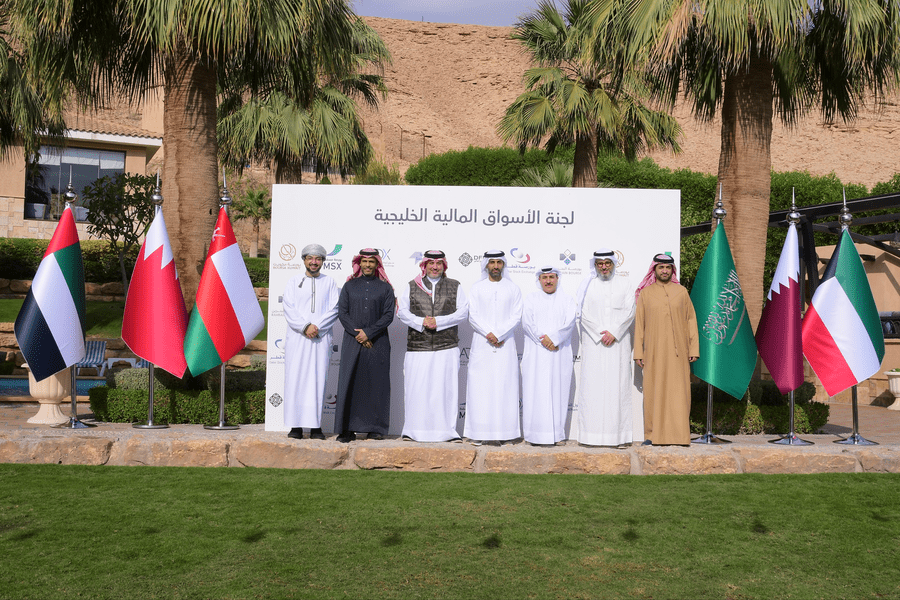 The GCC Exchanges Committee (Photo Credit: ADX)
The Gulf Exchanges Committee, chaired by the Saudi Exchange, published a unified set of ESG (environmental, social, and governance) Disclosure Metrics today. The metrics comprise 29 standards that are aligned with the World Federation of Exchanges and Sustainable Stock Exchanges Initiative and include categories across GHG emissions, energy usage, water usage, gender pay, employee turnover, gender diversity, data privacy, ethics, and more. 
The GCC ESG Disclosure Metrics are an important step towards standardizing ESG disclosure across the GCC region, due to differences in standards of reporting. The metrics are voluntary and serve as a guideline for companies wishing to embark on their ESG disclosure journey. The metrics do not replace existing ESG disclosure guidelines for GCC stock exchanges.
Read more: UAE's MAF raises $1.25 bn loan to promote ESG targets
Saeed Hamad Al Dhaheri, Managing Director and Chief Executive Officer of Abu Dhabi Securities Exchange, commented: "Exchanges play a pivotal role in enhancing governance and sustainability among the region's companies and ADX is proud to take part in creating unified disclosure metrics for GCC listed companies.  In 2020, we issued ESG disclosure guidelines for our listed companies- which illustrates ADX's commitment to driving sustainability in financial markets- Our participation in the establishment of the GCC ESG Metrics reinforces our support for the adoption of the highest reporting and disclosure standards across GCC markets."
The GCC Exchanges Committee comprises Abu Dhabi Securities Exchange, Bahrain Bourse, Boursa Kuwait, Qatar Stock Exchange, Muscat Stock Exchange, Saudi Exchange, and Dubai Financial Market. The committee aims to support the development of regional capital markets, create an advanced capital market ecosystem in the GCC region, and elevate its position on the global stage.
Most recently, Aldar Properties witnessed a robust year-on-year improvement in its ratings across three major global ESG benchmarks as gains continued to be made as a result of the strategic integration of ESG into the firm's operating model.
Exclusives