December 26, 2022 9:00 am
Doing good is a universal language
Harley K. Dubois, founder and Chief Culture Officer ot Burning Man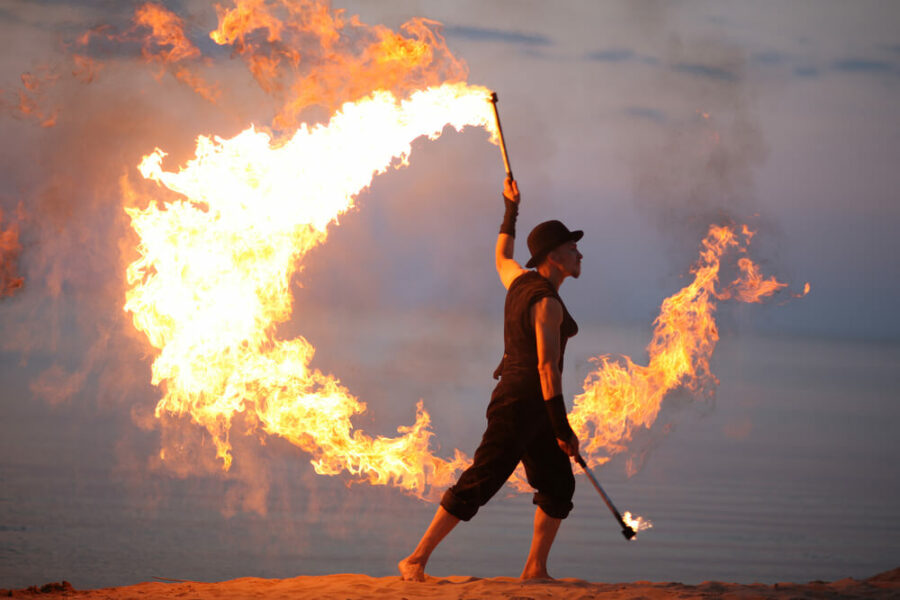 Burning Man festival
Foundations of the world-famous Burning Man Festival date to the early 1980s, including a bonfire ritual on the beach, where like-minded creative individuals would meet and where one of the founders, Larry Harvey, would often attend.
Once the bonfire event faded out, Larry Harvey and his good friend Jerry James created a re-imagined version of their own on June 22nd,1986 at San Francisco's Baker Beach. Within two years, it would officially be called Burning Man.
Today the nonprofit Burning Man Project produces the annual Burning Man event in Black Rock City and provides year-round support, connection, education, and grants to an ever-growing network of Regional Burning Man communities in more than 40 US states and 35 countries.
The organizers describe the event as follows; 'Guided by the values expressed by the 10 Principles, Burning Man is a global ecosystem of artists, makers, and community organizers who co-create art, events, and local initiatives around the world. Most recognizably, tens of thousands of burners gather annually to build Black Rock City, a participative temporary metropolis in the Nevada desert, United States.
The 10 Principles are; Radical Inclusion, Gifting, Decommodification, Radical self-reliance, Radical self-expression, Communal effort, Civic responsibility, Leaving no trace, Participation, and Immediacy.
At this year's Global Citizens Forum in Ras Al Khaimah, Economy Middle East spoke to Harley K. Dubois, one of original founders and the current Chief Culture Officer of Burning Man.
Exclusives