HAYAL, the Turkish-inspired restaurant at the St. Regis Downtown Dubai is a prime example. The venue combines a vibrant ambiance with hints of modern flavors from Istanbul. Owned by RDK and managed by Marriott International and The St. Regis Downtown Dubai, the unique and deeply creative dining concept with indoor and outdoor seating, a warm, social atmosphere, and artistic hand-painted interiors, was developed in partnership with Infini Concepts. The inspiration for HAYAL comes from the streets of Istanbul and the name has its origins in Turkish, quite literally means 'dream'.
Perhaps the most striking features are the combination of the open kitchen combined with sweeping views and the Boho-Turkish ambiance. Having recently revamped its à la carte menu, HAYAL takes traditional Turkish cooking and pushes the boundaries bordering fusion. Head Chef, Mohamed Al Shemali and his team take inspiration from their own 'dreams', mainly those of childhood and treasured old family recipes. The result is a combination of modern innovative and experimental Turkish-inspired cuisine.
Read: 5 restaurant technology trends to look for in 2023
As with every Turkish meal, let's start with the Meze, and while the smaller portioned Sucuklu Pide is very traditional, the Trüf Pide is a daring fusion dish. Beetroot with homemade pistachio Zatar Shanklish, and baked eggplant with medjoul dates and feta cheese brings Arabic-inspired dishes to Hayal's multifaceted menu.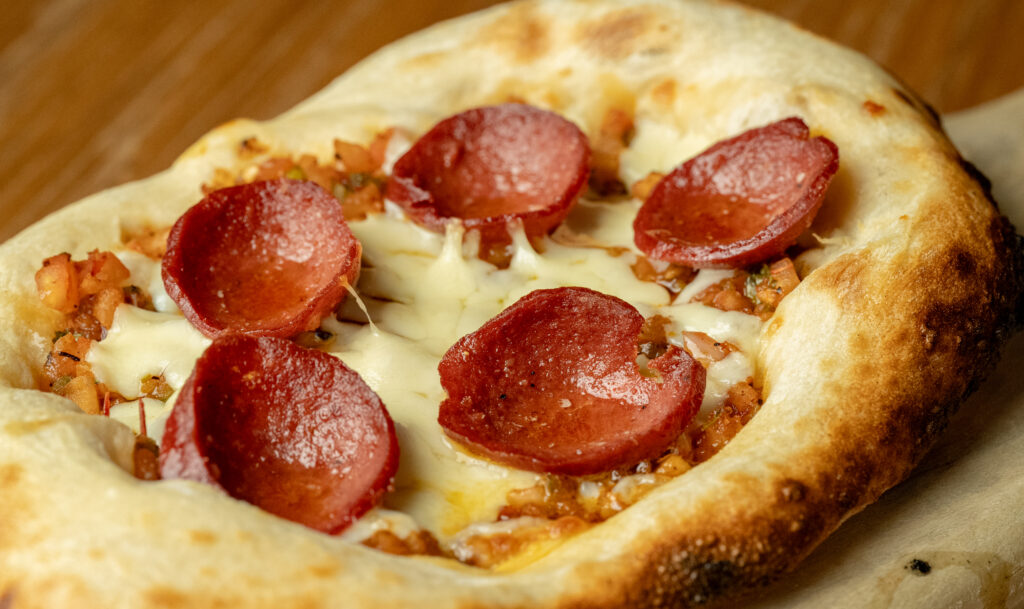 As with all Eastern cultures, food means sharing, and HAYAL's sharing specials include Salt Baked Whole Sea Bass, Short Ribs Bone-In, Dried Aged Bone-in Ribeye Steak, and Whole Lamb Rack in Bone-in.
Tastefully deviating from traditional Turkish cuisine, the approach to the new menu also includes an array of seafood dishes with a twist. Pan-seared Octopus Tentacles, Poached Atlantic Lobster, Lobster Kibbeh, Fried Mussels, Wood Fire Seabream, Grilled King Prawns, and Cured Sultan Ibrahim Fish are to name a few.
When it comes to the main course, the selection expands even further with Woodfire Corn-fed Baby Chicken, Lamb Loin, Çökertme Kebab ( a very traditional Turkish delicacy), Spicy Grilled Lamb Cutlets, Australian Wagyu Sirloin and Australian Wagyu Beef Tenderloin.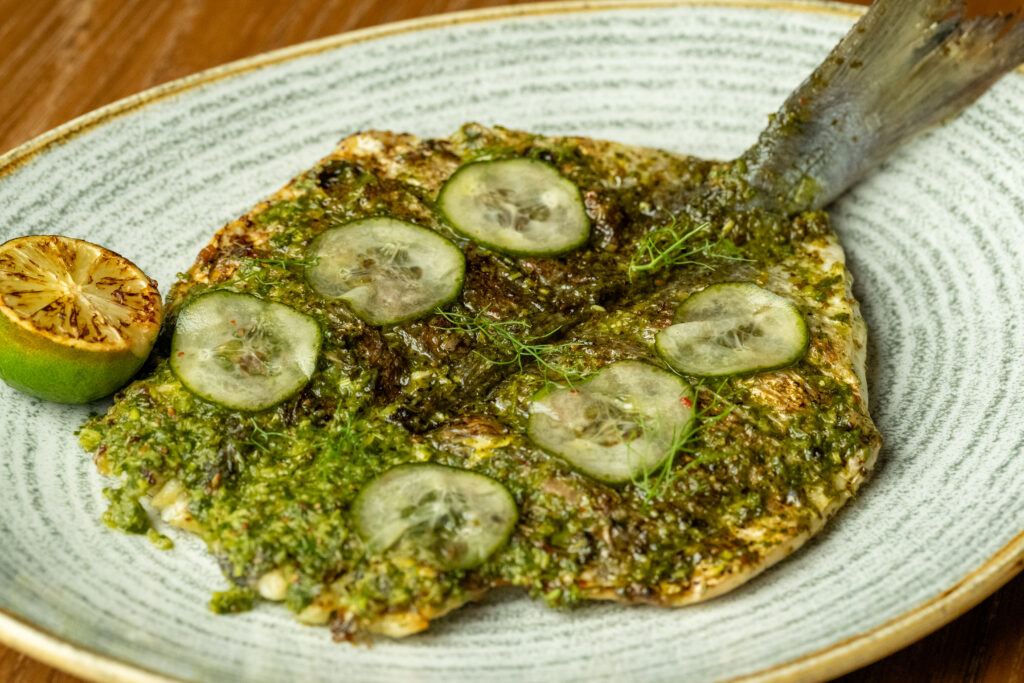 Fear not if you are a vegan, HAYAL has you covered with an extensive offering such as Baba Ganoush, Roka Zaatar Salad, Pirinç Üzerinde Sebzeler, or vegetable stew. They have even curated a vegan take on the very traditional Urfu Kebab and Adana Kebab variations.
Ending the meal on a sweet note, the new dessert options feature innovative Turkish delights such as Labneh Cheesecake, Meyve Tabagi, Sumac Panna Cotta, and homemade gelatos and sorbets.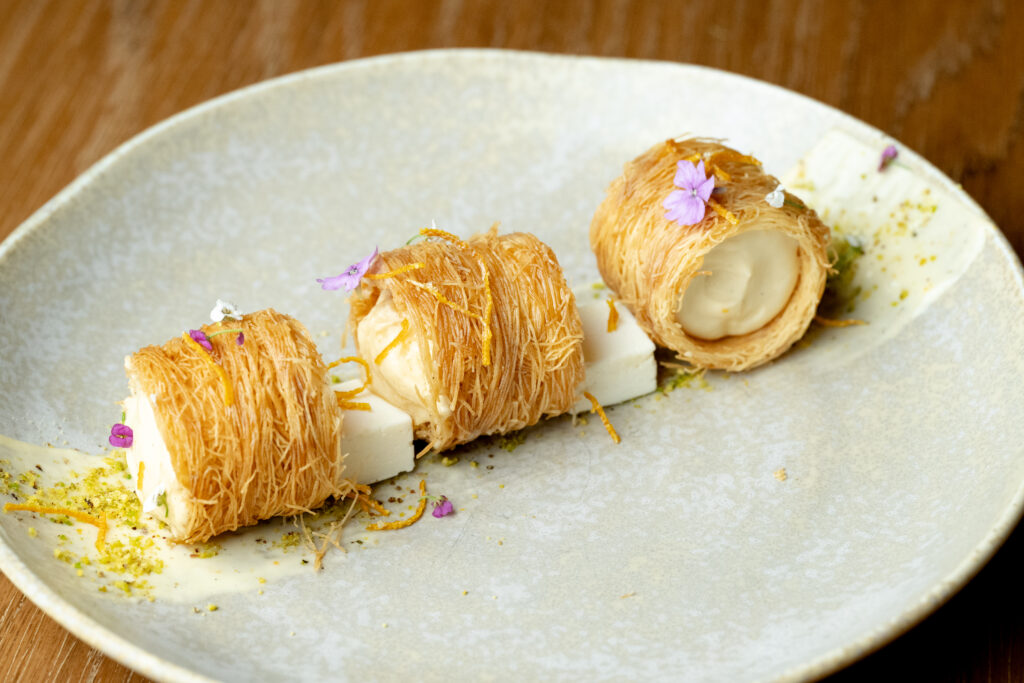 HAYAL's new menu enhances the already extensive Turkish and regional delights meshing it perfectly in a backdrop that combines fine dining with boho interiors.
For more hospitality news, click here.