At the UAE Government annual meetings, Sheikh Mohammed bin Rashid Al Maktoum, the UAE Vice President, Prime Minister, and Ruler of Dubai, introduced the "Economic Principles Document." This roadmap is designed to boost economic performance and foster a vibrant economy by capitalizing on the nation's flexible legislative framework and advanced logistical infrastructure. Comprising ten essential principles, this document will play a pivotal role in implementing the plan and achieving its objectives.
The UAE government wrapped up its annual meetings yesterday, where crucial sectors were extensively discussed. Sheikh Mohammed bin Rashid stressed the proactive measures undertaken by the government to prepare for the future. He emphasized the implementation of an integrated work system that aims to guarantee the presence of key elements and factors needed to sustain the development process and meet its requirements, regardless of regional and global changes.
Furthermore, he affirmed, "With the launch of Vision 2031 a year ago, we have accomplished over 152 federal government projects across diverse sectors in the past year. Our unwavering commitment is to establish an unparalleled development model that sets the benchmark not only in the region but also globally."
Sheikh Mohammed took to the X platform (formerly Twitter) to make a significant announcement. He stated, "I am pleased to announce that today, the UAE Government has officially endorsed the economic principles that will guide our nation for the next ten years. These principles will provide a comprehensive framework, guiding our priorities and efforts as we strive to achieve our economic objectives."
Read more: UAE economy to grow by 3.3 percent in 2023: Report
Expanding on the subject, Sheikh Mohammed highlighted, "Our aspiration is to establish the UAE as a preeminent global economy, recognized for its resilient digital infrastructure, secure systems, flexible legislative framework, and visionary outlook. We encourage all individuals to wholeheartedly embrace these principles, integrating them into every new economic policy, legislation, and initiative as a guiding force."
Full list of principles
Open global free market economy
According to the document, the UAE embraces unrestricted international trade, fostering strong economic ties with the global community. They provide transparent and competitive advantages, as well as incentives, to encourage investments. Additionally, the document emphasizes the pursuit of new economic prospects, including export promotion, diversification of import sources, and the establishment of partnerships to optimize opportunities.
Drawing in top-tier talent
The UAE magnetizes exceptional talent, entrepreneurs, and innovators from around the globe, concurrently fostering local talent. It offers enticing incentives to skilled professionals and creative individuals while actively supporting the transformation of innovative ideas into viable business prospects. The country provides world-class infrastructure encompassing healthcare, education, leisure, and other facilities, guaranteeing safety, security, and stability.
Digital economy
The country presents an "international platform" for digital transactions and creates an "investment environment" that allures trailblazers in the fields of big data, technology development, and innovation. The government persistently enhances its digital infrastructure and promotes regulations that support business growth. The document emphasizes an unwavering dedication to investing in transformative technologies, such as artificial intelligence.
Youth well-being
The UAE is dedicated to incorporating young Emirati talent into its economic framework, facilitating their exploration and utilization of opportunities.
Sustainable and equitable economy
The government prioritizes legislation and policies that promote the sustainability of eco-friendly resources and energy sources. The plans and strategies implemented by the government are designed to "preserve the natural resources for future generations."
Robust and secure financial system
The country guarantees a "flexible public financial system" and a well-organized financial sector that adheres to the "highest international standards of transparency, efficiency, and security." It fosters an appealing environment for banks and global financial institutions to thrive and flourish.
Strong an fair legislative framework
The document affirms that the UAE ensures a robust investment environment reinforced by adaptable laws and policies that foster business growth. Its legislation enhances its reputation as a secure, competitive, and appealing corporate destination, establishing a framework for global development and expansion.
Transparency and regulations
The UAE fosters an environment conducive to flourishing trade, built upon a foundation of credibility, integrity, and responsible economic management. It endeavors to promote access to reliable information from trustworthy sources and delivers accurate public data that aids business decision-making and fosters investor confidence.
Steady banking sector
The industry adheres to the highest global standards and is dedicated to safeguarding personal savings while supporting secure financial transactions for customers. It collaborates with international organizations to implement best practices in compliance, banking data protection, and financial security.
Transport and logistics infrastructure
This encompasses ports, airports, airlines, and top-tier cargo companies, bolstering its status as a prominent global hub for the transportation of goods and people. It solidifies its role as a pivotal trading center that connects the East and West, as well as the North and South.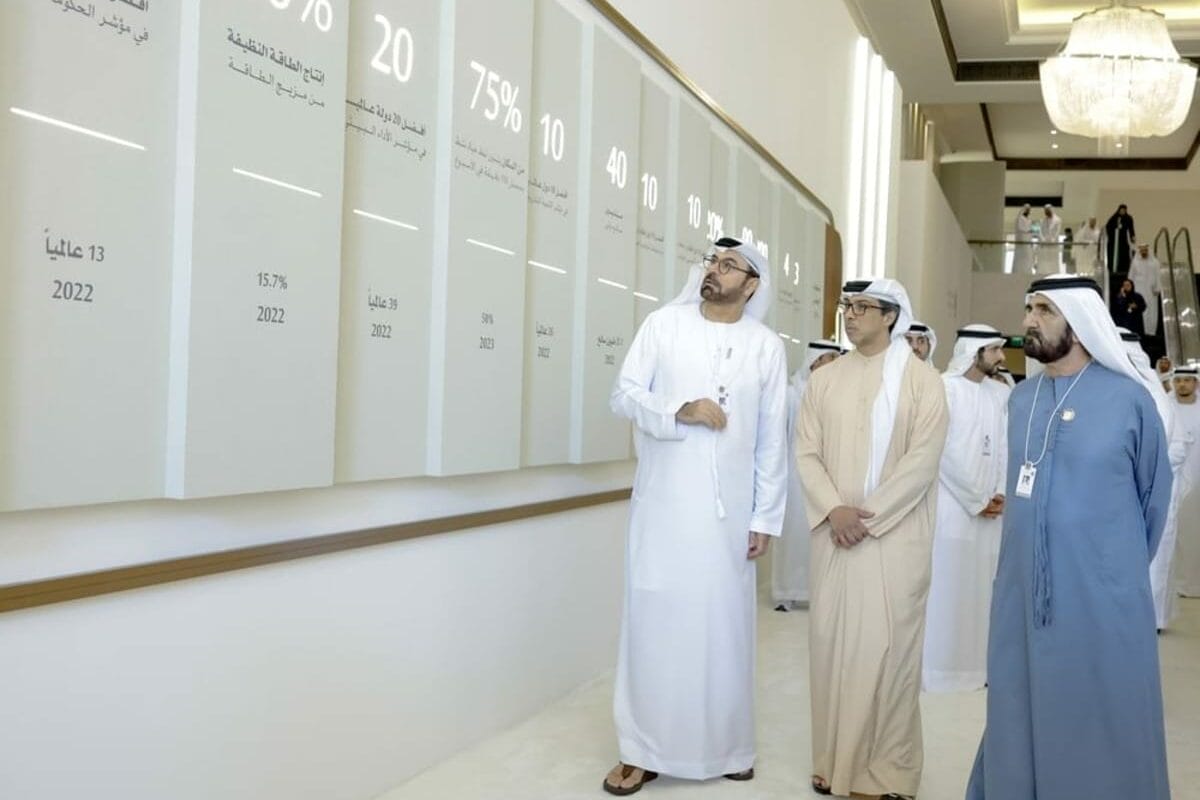 High preliminary GDP projections
The exceptional performance of the various sectors within the country's economic system has significantly contributed to the upward revision of the UAE's Gross Domestic Product (GDP) estimates for 2022. The preliminary figures indicate a robust growth of 7.9 percent, resulting in a GDP of AED1.62 trillion at constant prices. At current prices, the GDP stands at an impressive AED1.86 trillion, surpassing the previous year by AED337 billion and reflecting a remarkable growth rate of 22.1 percent. These results underscore the effectiveness of the UAE government's economic policies and highlight the resilience and stability of the country's economy in the face of global economic conditions and geopolitical challenges.
FDI inflows
The UAE's position as a significant economic, financial, and investment hub in the region and worldwide is underscored by its notable Foreign Direct Investment (FDI) inflows. In 2022, these inflows reached unparalleled levels in the country's history, reaching a value of $23 billion. This represented a substantial growth of 10 percent compared to 2021, marking the highest FDI inflow ever recorded in the UAE.
For more news on the economy, click here.