Homegrown FoodTech start-up Switch Foods announced today (Wednesday, April 26th, 2023) the successful launch of Abu Dhabi's first state-of-the-art exclusive plant-based meat production facility, located at KEZAD, Abu Dhabi.
Inaugurated in the presence of H.E. Mariam bint Mohammed AlMheiri, Minister of Climate Change and Environment of the UAE, the cutting-edge facility represents a significant milestone for the UAE's burgeoning plant-based food industry, aligning with the UAE's National Food Security Strategy 2051, which aims to promote food security through sustainable innovations and diversified food sources.
UAE Minister of Climate Change and Environment H.E Mariam bint Mohammed AlMheiri said: "The food and agriculture sector faces the critical challenge of climate change. We must ensure a healthy and reliable food supply for our people while recognising that global food systems account for over a fourth of greenhouse gas emissions. Plant-based meat generates 30 to 90% fewer greenhouse gas emissions than conventional meat and contributes to a more sustainable food supply."
She added: "The inauguration of Switch Foods' facility is timely as we celebrate the Year of Sustainability and prepare to host COP28 later this year. Our track record will speak volumes to the world as we focus on a solutions-COP that outlines realistic action for mitigation, adaptation, loss and damage, and climate finance. The Ministry of Climate Change and Environment is accelerating national efforts by identifying critical areas of action, with food production being a core pillar. We are investing in a thriving ecosystem that fosters innovation and growth through partnerships and investments in sustainable food production. This project embodies the spirit of public-private collaboration and ingenuity necessary to achieve our food security and climate action objectives."
H.E. Saeed Al Bahri Al Ameri, Director General of Abu Dhabi Agriculture and Food Safety Authority, welcomed the establishment of the facility, stressing its importance in increasing local production to fulfil consumers' demand for protein by providing alternative sources to animal meat. He added that establishing such facilities contributes to our wise leadership's efforts in developing an innovative agricultural sector in Abu Dhabi which would support the UAE food security strategy.
Al Ameri noted the country's strategy for encouraging investments in innovative solutions like plant-based meat production businesses, adding that the sector has the potential to take a key role in driving economic development and promoting food security.
Read: From food to Glaucoma: Latest innovations in health technology
Abdullah Al Hameli, CEO of Economic Cities & Free Zones, AD Ports Group, said: "It is a proud moment for us at AD Ports Group and KEZAD to be adding an innovative venture like Switch Foods to our well-developed food ecosystem. Innovation and sustainability are key components of our strategic aim of making the UAE the world leader in food security by 2051, with the support of our visionary leadership. Companies like Switch Foods go a long way in supporting this aim of minimising our reliance on food imports."
"KEZAD's infrastructure is designed to help investors maximise their output, through the well-developed ecosystems for various industries, including the food sector."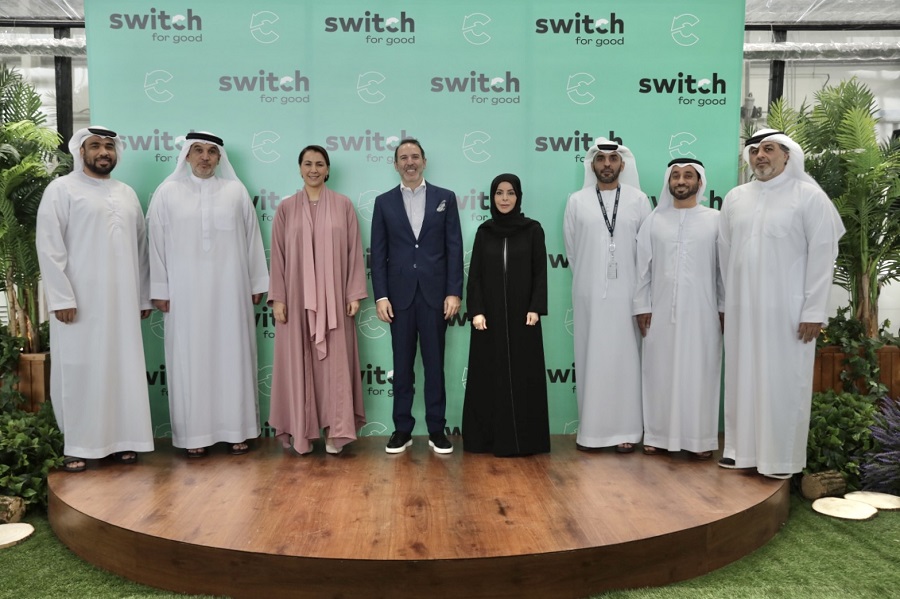 Switch Foods is a FoodTech startup that aims to cater to local tastes and culinary habits by offering a variety of appetising and sustainable plant-based meat alternatives that embrace local flavours. The company is guided by its powerful and inspiring motto, "Switch for Good," which embodies its mission to encourage individuals to adopt healthier eating habits and empower them to make positive changes for their health, food systems, and the environment.
According to statista.com, the value of meat-substitute products in the UAE is rising, growing annually by 27.19% (CAGR 2023-2027). With this robust trajectory, Switch Foods is ideally positioned to meet the UAE's demand for plant-based meat alternatives.
Edward Hamod, Founder and CEO of Switch Foods, said, "We are excited to launch our game-changing plant-based meat production facility in KEZAD, Abu Dhabi, marking a significant milestone in our journey to transform the way people consume food in the UAE and their perception of plant-based meat. We aim to lead the transition to sustainable food systems by introducing localised, innovative plant-based meat alternatives that are healthier for both the environment and consumers. Switch Foods' new facility is a testament to the company's dedication to providing sustainable food solutions and aligns with the UAE's "Year of Sustainability" initiative and the country's COP28 objectives. We are immensely grateful for the support of H.E. Mariam bint Mohammed AlMheiri, Minister of Climate Change and Environment of the UAE, H.E. Saeed Al Bahri Al Amri, Director General, Abu Dhabi Agriculture and Food Safety Authority (ADAFSA), and remain committed to positively impacting people's lives and the environment through conscious food choices."
Switch Foods' facility in KEZAD spans a 20,000 square feet plot and includes built-to-order equipment from leading global technology providers, a high-tech laboratory, an innovation centre, cold storage areas, preparation areas, logistics areas, and offices.
Production will commence on May 1st, 2023, and will feature a unique lineup of 100% GMO-free, soy-free, allergen-free, gluten-free, vegan, and halal-certified products, including Kabab, Kafta, Soujuk, Minced Meat, and Burger Patties. This diverse range highlights the brand's commitment to celebrating and preserving regional culinary traditions while providing an enticing and wholesome alternative to conventional meat products without compromising on taste.
For more on energy and sustainability, click here.