The Mandarin Oriental Doha combines the best of Qatari heritage at the highest levels of sophistication and luxury.
At the doorstep of Barahat Msheireb, a climate-controlled town square, Mandarin Oriental, Doha offers guests the accesses to some of the most unique retail, dining, entertainment, and cultural attractions the area has to offer, including the world-famous Souq Waqif and  Museum of Islamic Art.
The hotel's impressive 117 rooms, 41 suites, and 91 serviced apartments are beautifully appointed to ensure extraordinary comfort and utmost detail.  The multi-award-winning Spa at Mandarin Oriental is the perfect place to wind down. And when it comes to dining, ten outlets serve the decerning guests, including world-famous Chef Izu's aptly named IZU's which serves Mediterranean cuisine. Baraha Lounge, Liang, Mosaic, Aqua, and the Mandarin Cake Shop are only some of the other F&B offerings at the property.
There is plenty to discover at the Mandarin Oriental Doha, and that is why Economy Middle East spoke to the man in the wheelhouse, General Manager Martin Schnider.
How did you become a hotelier?
I was interested in the hospitality industry, so chose to train at the Swiss Hotel Management School in Lucerne (SHL), and after graduating, began my professional career. I'm fortunate to have been with Mandarin Oriental Hotel Group for over 25 years, with my career beginning with the Group at Mandarin Oriental, Singapore in 1994, where I worked as a Food and Beverage Management Trainee, before progressing to Assistant Food and Beverage Manager of Mandarin Oriental, Manila. From there, I joined Mandarin Oriental, Kuala Lumpur in 1999, and in 2005 I moved from F&B to a resident manager position and continued my hospitality career in senior management positions across Mandarin Oriental, Macau, and Mandarin Oriental, Tokyo, to name a few.
You've been with the group for nearly three decades. How has the organization evolved over the years? 
When I started my career in 1994 with Mandarin Oriental Hotel Group, there were less than 10 hotels in the Asia-Pacific region. Now, the Group has grown to more than 36 hotels in Europe, The Americas, the Middle East, and Africa, and continues to expand in some of the most sought-after destinations around the globe. Throughout all Mandarin Oriental hotels and resorts, upholding the familiar high standards of service and guest privacy has remained unchanged and is a priority across the board. However, advances in technology have made communicating with guests and colleagues a lot easier.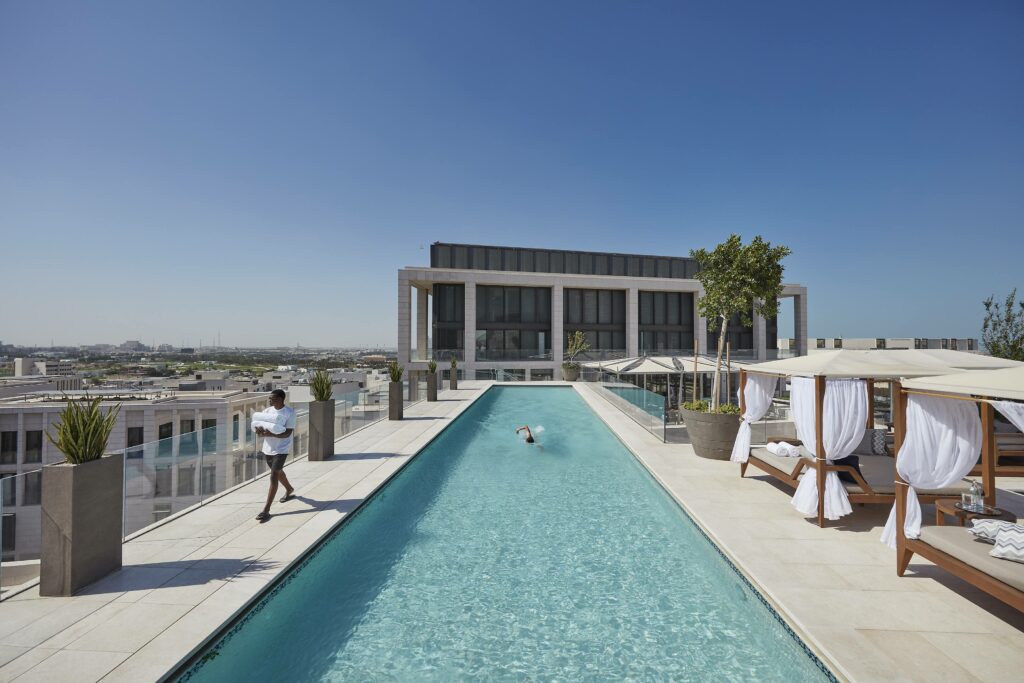 What are some of the favorite properties you've managed?
I love them all for different reasons and each property has provided me with some incredible experiences. That being said, some of my favorites include Mandarin Oriental, Tokyo and Mandarin Oriental, Kuala Lumpur. There's a special place in my heart for Mandarin Oriental, Macau, which I helped launch in 2010 and, of course, Mandarin Oriental, Doha, which I've managed since its launch in 2015.
How did the World Cup impact the landscape of Doha and what sort of clients did you start to welcome at the property?
Qatar has been focused on attracting international travelers who are looking for a new and exciting leisure destination. It offers many attractions that appeal to many types of travelers – whether they're interested in arts and culture, adventure and sports, or a family-friendly holiday with unique shopping experiences. There was, of course, high demand in Doha throughout the World Cup period, including a growing number of visitors from across the region, particularly from neighboring GCC countries.
Apart from World Cup 2022, through hosting world-class events such as Forever Valentino at M7 in Msheireb Downtown Doha and the upcoming Geneva International Motor Show set to take place in October 2023 which will coincide with the Formula 1 Qatar Grand Prix 2023, more than ever Qatar has become something other than a layover.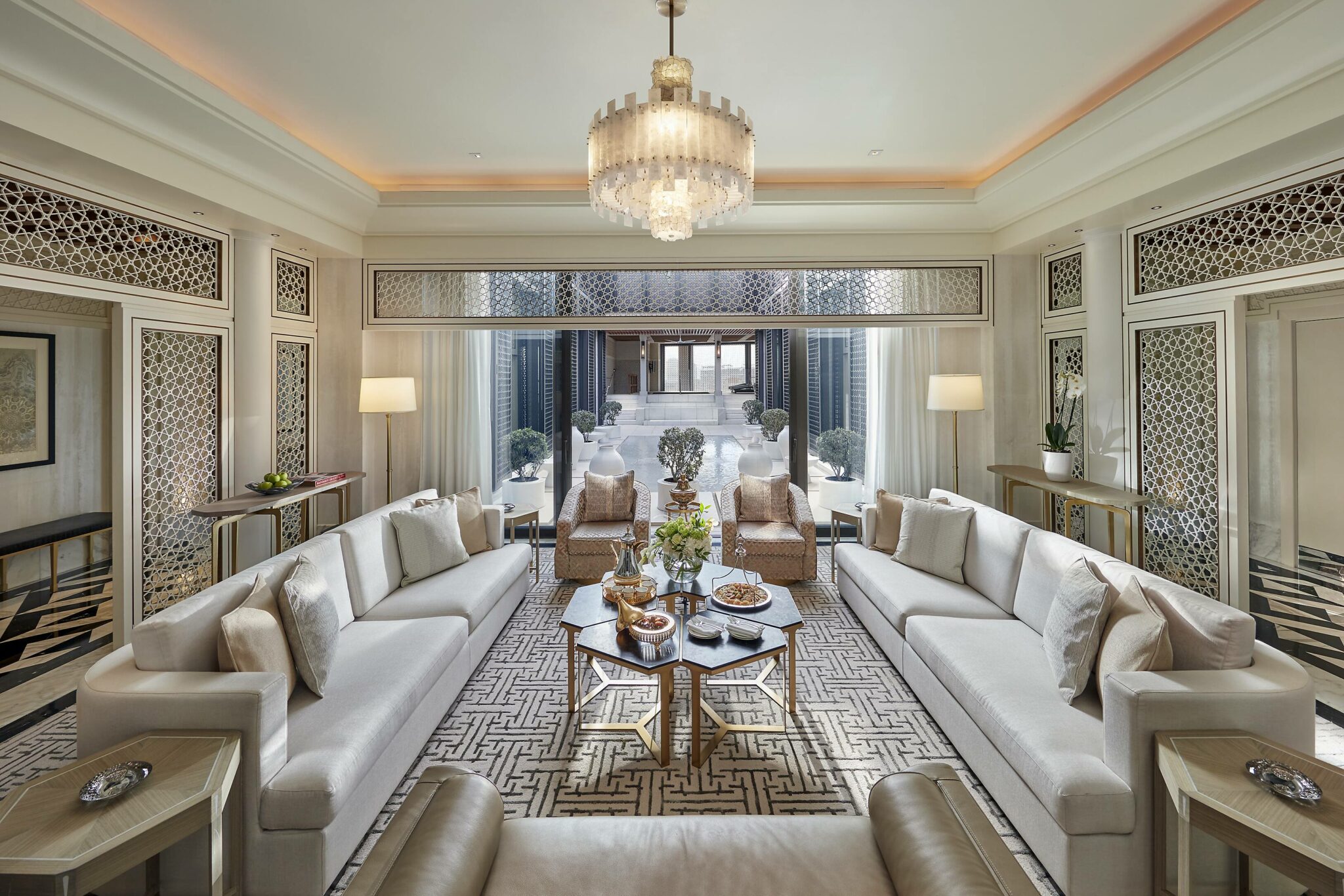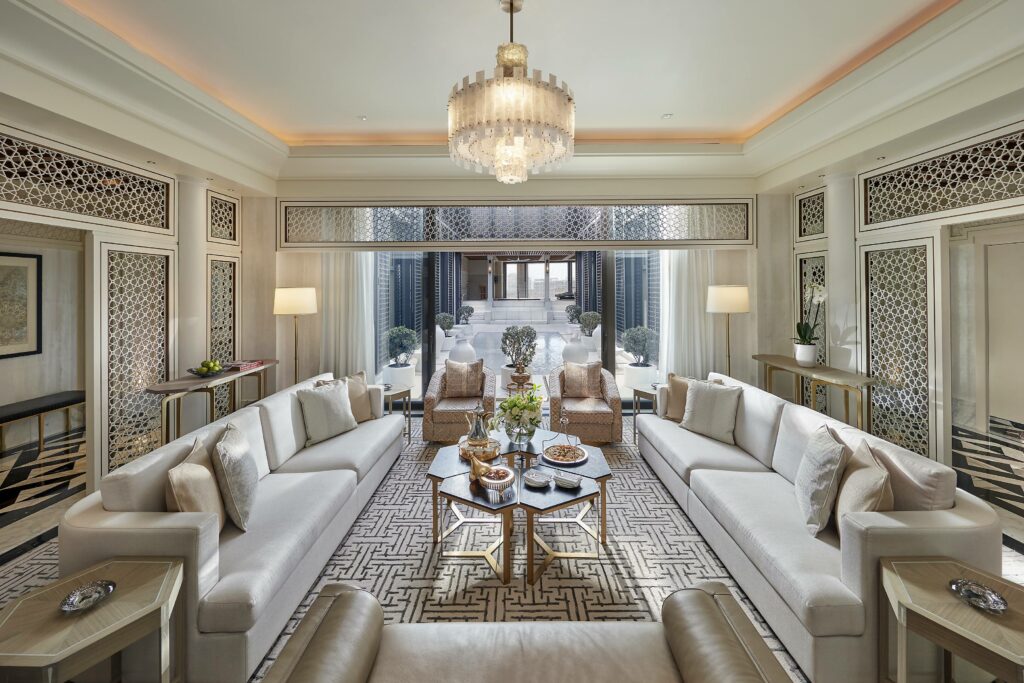 Which country is Doha's main competition in the region as a destination?
The Kingdom of Saudi Arabia, the UAE, and Oman have really flourished and are offering many exciting attractions for leisure, entertainment, and culture. It's great to see such diversity in the region, as each destination offers a unique experience.
Can you name some of the key highlights of the Mandarin Oriental, Doha?
Mandarin Oriental, Doha, has a central location in the cultural heart of Doha within an array of intriguing retail, dining, entertainment, and cultural attractions, with close proximity to cultural landmarks. We boast 117 rooms, 41 suites, and 91 serviced apartments designed by the world-renowned David Collins Studio that are appointed with extraordinary attention to detail and exude an air of understated elegance.
The hotel's ten dining outlets offer an inviting culinary experience, introducing unique flavors from destinations around the world, as well as focusing on classic local dishes and delicacies with specialty restaurants including IZU by Chef Izu Ani, showcasing his signature French Mediterranean cuisine, Liang, showcasing unique and distinct Chinese cuisine and Mosaic, serving specialty dishes inspired by the origins and flavors across the ancient Silk Road.
MO Club Lounge, for guests who stay in the Club Deluxe Room or the Club Studio Suite, offers semi-private seating, a cigar lounge with dedicated humidors, a boardroom, and an open-air private garden courtyard, not to mention a whole host of benefits including bespoke service, privileged dining and private amenities. In addition, an exclusive MO Club Membership offers an array of benefits and privileges at the hotel and beyond.
For a special experience, The Spa at Mandarin Oriental, Doha, occupies 3,030 square meters and features six private treatment rooms, a couple's suite, and two VIP suites. The Spa offers extensive heat and water experiences and holds two indoor pools.
Could you describe a day in the life of Martin Schnider?
No day is ever quite the same, but it usually consists of operational meetings which include discussing everything from the daily operations of the property to ensuring quality standard checks are taking place and team members are performing beyond guests' expectations.  This also involves no shortage of meetings with regular hotel guests and key partners. On a personal note, I never tire of simply walking through the hotel and speaking with colleagues in various departments.