February 9, 2023 9:25 am
Huawei lifts enterprises to stratospheric heights
Company is connecting global economy with EaaS cloud, ICT power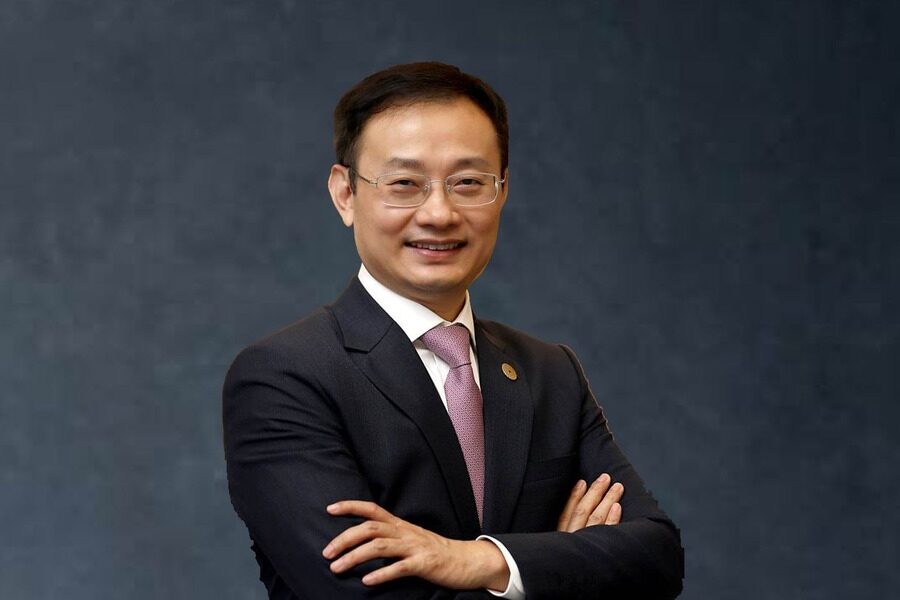 Steven Yi, president of Huawei Middle East and Central Asia
A leading global provider of information and communications technology (ICT) infrastructure and smart devices, Huawei operates in over 170 countries and regions, serving more than 3 billion people around the world.
Its work toward ubiquitous connectivity and inclusive network access is laying the foundation for an intelligent world, providing diversified computing power where and when needed, and bringing its robust cloud to the globe. The digital platforms Huawei builds not only help industries and organizations become more agile and dynamic, but also redefine user experience with AI, making it smarter and more personalized.
In an exclusive interview with Steven Yi, president of Huawei Middle East and Central Asia, Economy Middle East explores detailed aspects of the company's operations, the needs of enterprises in this region and globally, as well as the vast and advanced services at Huawei's disposal.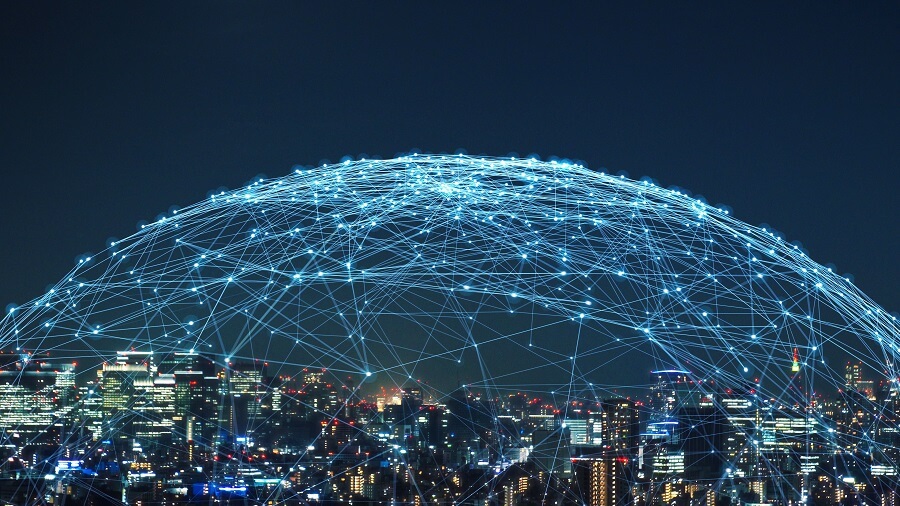 Having a long experience in ICT in MEA and other parts of the world, could you share your views on the digitalization journey of the Middle East region?
ICT presents an opportunity for Middle Eastern countries to leapfrog legacy economic models and drive new and sustainable growth. Combined with a renewed focus on innovation backed by significant investment in research and development (R&D), it provides a clear path toward progress and future development for regional economies. ICT also enables industry digitalization, sparks innovation and makes other industries green.
Investing in digital infrastructure is the cornerstone of accelerating digital transformation and promoting digital economy development. Accordingly, Huawei believes that regional countries are on the right track of public-private partnerships to leverage the advantages of professional companies to forge a sustainable national digital infrastructure operations mode through market-oriented services.
Governments can utilize digital infrastructure for local ICT ecosystem aggregation and open technology platforms and service scenarios to drive the growth of local ICT enterprises. Countries in the region are investing in enhancing their digital strategies, revamping their socio-economic development plans and national visions focused on digital transformation and racing to be the first to deploy the latest technological innovations. Huawei maintains long-standing partnerships targeted at integrating digital and sustainability for a better, greener future. Huawei has helped millions of enterprises with digital transformation by building more than 1,500 networks in partnership with carriers worldwide and connecting over 3 billion people worldwide.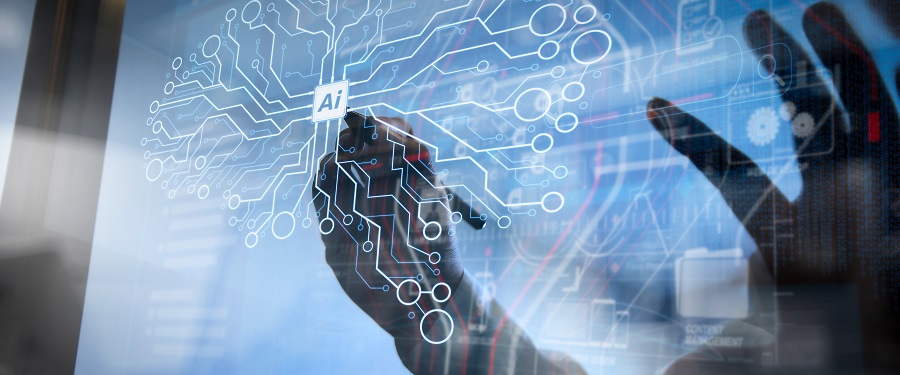 What key technology currently plays a critical role in digitalization and building the digital economy?
Innovations in 5G, cloud, AI, and other new fields are pushing the digital economy into a new development phase. The Middle East is ahead of many other regions in many of these domains. Because of the fast roll-out of 5G, some regional countries are a reference point for how technology can help to advance the development of all industries, especially when integrated with technologies such as cloud and AI. They can build on this foundation to pioneer the next generation of ICT technologies, including 5.5G, cloud, AI and more.
Huawei first proposed an outline for 5.5G in 2020, and 3GPP (3rd Generation Partnership Project) officially named the concept "5G-Advanced" in 2021. As an upgraded version of 5G, 5.5G features will power future industry scenarios such as the IoV, IoT, robotics, and manufacturing and serve as a key driving force of the digital economy. 5.5G will upgrade network capabilities by 10X, support 10 Gbps experience, and enable 100 billion connections and native intelligence for numerous services. In short, 5.5G is necessary to build an intelligent world.
The cloud is the foundation of digital transformation and provides the building blocks for other advanced technologies driving our digital world, such as AI, IoT, and more. Huawei's cloud strategy is built around Everything-as-a-Service. In the future, all devices, sensors, and all things will be connected, and all infrastructure and applications will be cloud-based. We believe all applications we can run on the cloud should be migrated to the cloud. Additionally, we need to embrace AI and let data play its part in supporting operational decision-making. When facing the intelligent world, the right strategy should be all-digital, all-cloud, AI-driven, and everything as a service, including Infrastructure as a Service, Technology as a Service, and Expertise as a Service.
Read: LEAP 23 announces USD9 bn worth of investments
HUAWEI CLOUD continues to evolve with an ever-increasing number of services. Since launch, we have released 6,100 Marketplace products, attracting 2.6 million developers, 28,000 consulting partners, and 9,000 technical partners. In the Middle East, HUAWEI CLOUD offers more than 220 cloud services, 210 solutions, 19 data centers, over 200 local partners, and a growing list of more than 80 marketplace offerings.
AI is a major driving force enabling businesses to unleash their full potential. AI will be the foundation of unprecedented digital transformation and business innovation in the industrial sector. It offers new paths toward growth for manufacturing, service and other industries, reshaping the world economy and bringing new opportunities for societal development.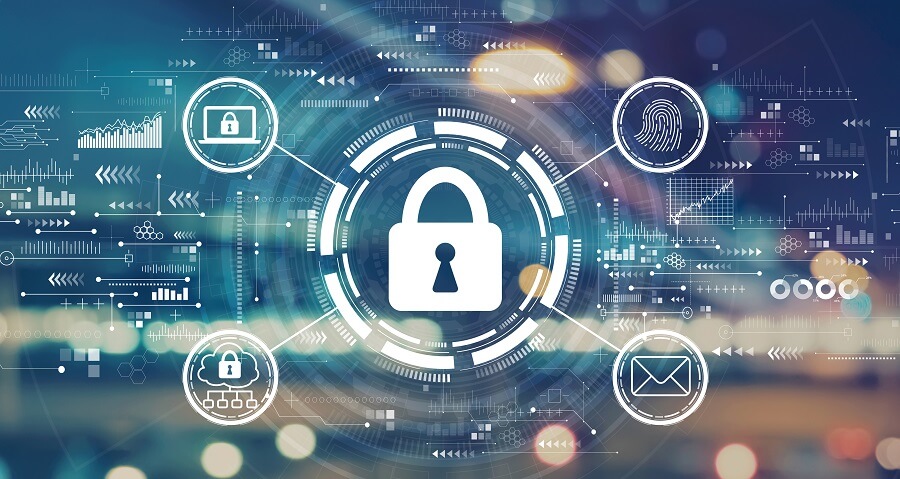 How important is it to maintain the highest level of cyber security in line with international standards when handling accelerated technologies deployments such as 5G, AI, cloud, and big data?
The world's data and networks must be secure to amplify the benefits of the digital economy. This is a challenge as the vast amount of personal and corporate data produced daily has exponentially expanded the attack surface that cybercriminals could effectively exploit.
Huawei believes that cyber security is a shared responsibility. Cybersecurity challenges must be addressed through technological innovation, knowledge sharing, standards development, verification, and other internationally credited measures. Huawei has a proven track record in cyber security globally. Over 70 cyber security certifications were awarded to Huawei, providing customers with internationally recognized security assurances.
We work with regional partners to build a robust cybersecurity foundation for the region. Our collaborative approach to cybersecurity is demonstrated by our membership in the Organization of the Islamic Cooperation – Computer Emergency Response Team (OIC-CERT). Huawei was part of the OIC-CERT 5G Security Framework Working Group to support delivering robust 5G security and demonstrate our vision of open collaboration to tackle security challenges.
The industry recognizes Huawei's cybersecurity excellence. We were recently awarded the "Best Cybersecurity Assurance" award during the Gulf Cyber Security Conference & Exhibition, while Huawei Qatar was awarded the OIC-CERT Global Cybersecurity Award 2022 during the Arab Regional Cybersecurity Week 2022 in Muscat. Huawei was also granted the Cybersecurity Company of the Year and the Best Enterprise Security Solution of the Year during the third edition of the Cybersecurity Innovation Series.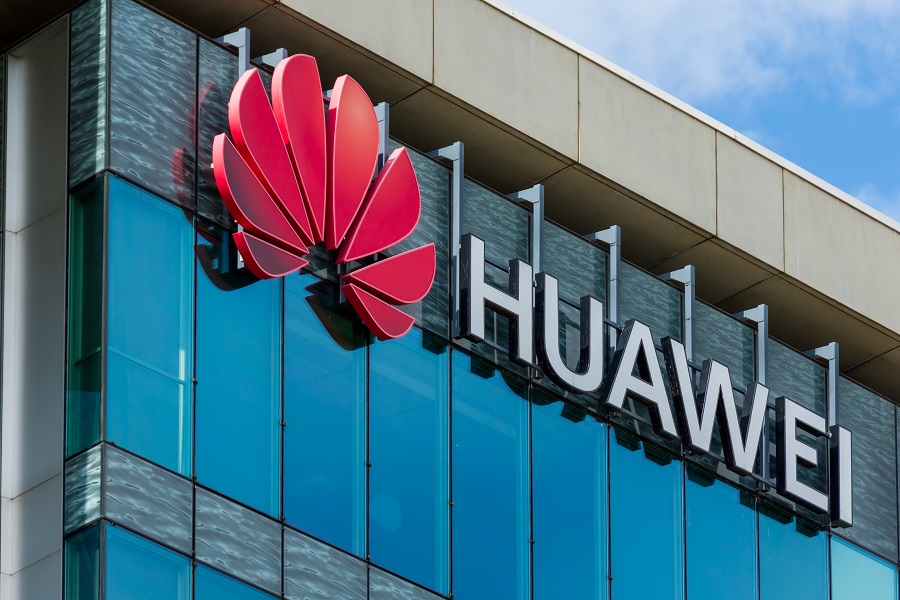 How important is it to focus on green technologies development and carbon neutrality when planning to achieve more milestones in digital transformation? How about telecom network sustainability?
The explosion of data in the digital era is straining the industry's commitment to reducing its carbon footprint. According to third-party research, data traffic generated by digital services is expected to grow 13-fold over 2020 by 2030. Unless energy efficiency improvements are made, the ICT industry's energy consumption and carbon emissions will see a 2.3-fold increase.
The core of carbon neutrality is low carbon at the production end, electrification at the consumption end, and intelligence at the management end. Huawei is working with regional partners to increase the proportion of electricity generated with green energy, improve the power consumption efficiency of various sectors, support the development of green energy, and achieve energy conservation, emission reduction, and OPEX savings.
Huawei Digital Power looks at five areas of business globally: Smart PV, data center facilities, mPower for electric vehicles, site power, and integrated energy solutions. By June 2022, Huawei Digital Power solutions have helped customers generate 588.5 billion kWh of green power and save 17 billion kWh of electricity. These efforts have offset 290 million tons of CO2 emissions, equivalent to planting 390 million trees.
Apart from enabling industry digitalization and innovation, ICT can help other industries go green. Recently at COP27 in Egypt Huawei's spotlighted the "enabling effect" of ICT, which is "making other industries greener." We noted that 5G, AI, data analytics and cloud computing would improve industrial processes in a way that cuts energy use and lowers carbon emissions. In the same way ICT enables a smart streetlight to turn itself off when no one is around, 5G wireless base stations can automatically shut down when there is no data traffic, saving energy.
To this end, members of the ITU-T, including Huawei, have proposed a standard for measuring network energy use. Known as the Network Carbon Intensity energy metric, the standard was approved by ITU-T on October 19.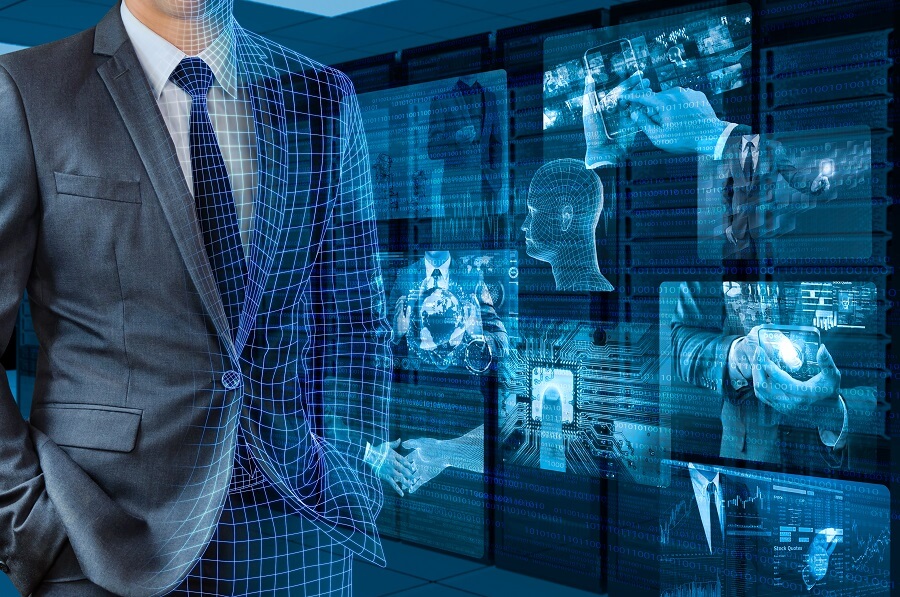 ICT talent is a cornerstone in the digital era. How important is nurturing local talent in realizing the ambitious targets of the ME countries' national plans and visions?
The importance of an effective talent development strategy for the region's digital transformation cannot be overemphasized. While regional universities have expanded their ICT offerings, the demand for ICT skills is rising exponentially while new technologies are emerging daily. Therefore, enabling solid capacity-building for the youth in ICT is a prerequisite in today's digital world, as is upgrading and upskilling for experienced hires or anyone considering a mid-career switch.
Huawei has a long and proud history of collaboration with governments, academia and industry to enrich the region's IC talent ecosystem. CSR initiatives such as Seeds for the Future, the annual Huawei ICT Competition, Huawei ICT Academy, joint innovation centers, labs, and other CSR initiatives empower thousands of Arab youth annually to supercharge their ICT careers. In the Middle East, Huawei has set up 167 Huawei ICT Academies, and more than 3,500 students have participated in the flagship program Seeds for the Future, while over 40,000 people have obtained Huawei certification. We also have trained over 120,000 ICT talents for the Middle East and we are committed to achieving more on that front in collaboration with our partners.
With all the challenges Huawei is going through, there is still high confidence in maintaining your customer-centricity approach and your ability to continue delivering innovations up to your customers' expectations. Can you tell us where this confidence comes from and how you see Huawei's future in the region?
Huawei's success has traditionally relied on its strong R&D foundation. Every year, Huawei invests over 10 percent of its sales revenue into R&D. The company's R&D investment reached about $22.38 billion in 2021, representing 22.4 percent of total revenue and bringing the total R&D expenditure over the past 10 years to over $132.5 billion. By the end of 2021, Huawei held 110,000+ active patents across 45,000+ patent families. Regarding the number of patents granted in 2021, Huawei ranked No. 1 at the China National Intellectual Property Administration and the European Patent Office and No. 5 at the United States Patent and Trademark Office. Huawei also ranked second in the 2021 EU Industrial R&D Investment Scoreboard. Patent panorama reports published by independent third parties show that Huawei is an industry leader in 5G, Wi-Fi 6, and H.266.
This same commitment to innovation will help Huawei face its challenges while continuing to deliver value to customers, partners, and the communities we serve.
Huawei Datacom Named a Leader in the 2022 Gartner® Magic Quadrant™ for Enterprise Wired and Wireless LAN Infrastructure
Huawei announced that it was named a Leader in the 2022 Gartner® Magic Quadrant™ for Enterprise Wired and Wireless LAN Infrastructure, the only non-North American vendor positioned in the Leaders Quadrant. Huawei's wide range of solutions include the CloudCampus 3.0 Solution, CloudEngine series switches, AirEngine Wi-Fi Access Points (APs), and iMaster NCE automatic and intelligent network management platform.
Huawei has a holistic set of enterprise wired and wireless LAN infrastructure offerings. Featured products and solutions include the end-to-end CloudCampus Solution across LANs, WLANs, and WANs, feature-rich CloudEngine series switches, award-winning AirEngine Wi-Fi APs, and field-proven iMaster NCE automatic and intelligent network management platform.
Huawei simplifies the campus network architecture from three layers to two with its solution consisting of the central switch and Remote Units (RUs). Keeping hardware innovation in mind, Huawei has unveiled innovative third-generation Wi-Fi 6 smart antennas and a range of brand-new CloudEngine switches and AirEngine APs.
With regard to software innovation, Huawei stands out with the powerful iMaster NCE automatic and intelligent network management platform that underpins the industry's first L3 autonomous driving network for campuses. When it comes to innovative business models, Huawei differentiates itself from other vendors by launching a leasable and salable cloud management platform model, as well as flexible deployment options, including on-premises, Huawei public cloud, and MSP-owned cloud.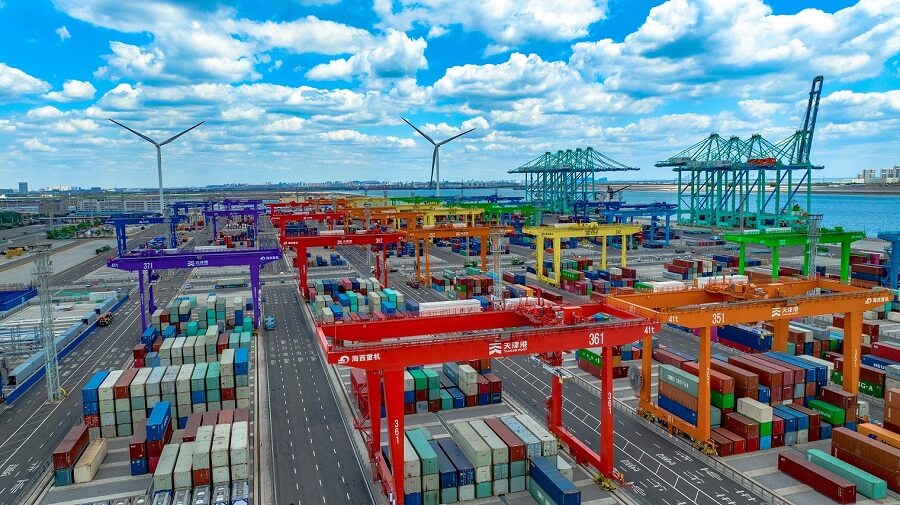 Tianjin Port Group and Huawei deepen cooperation to build a digital twin of the world's first smart, driverless, zero-carbon port terminal
Tianjin Port Group and Huawei announced that the two companies would deepen cooperation to build a digital twin of the world's first smart, driverless, zero-carbon port terminal, making it more automated and intelligent. Yang Jiemin, vice president of Tianjin Port Group, explained that this plan consisted of three parts: construction of new automated terminals, upgrading traditional terminals and comprehensive digital transformation.
The Section C Terminal in the Beijiang Port Area of the Port of Tianjin was the world's first smart, driverless zero-carbon port terminal. It entered large-scale commercial operations in October 2021 and has been operating stably ever since. Using 5G and L4 autonomous driving technologies at the terminal makes operations safer and more efficient. At the terminal, remotely controlled quay cranes lift loaded containers from cargo ships and put them onto intelligent robots for horizontal transportation. Supported by the BeiDou Navigation Satellite System, these robots are guided to automatic locking/unlocking stations to load/unload containers and then to the container yard along optimal driving routes that are calculated in real-time. The entire process runs with clockwork precision.
Jiemin explained how the new solution, which combines 5G and L4 autonomous driving technologies, has been put into large-scale commercial application in a partially public scenario at the Section C Terminal for the first time. This has provided a new model for upgrading and transforming traditional container terminals worldwide. "These innovations being used at the Port of Tianjin are having a huge impact on the port industry, creating new value for ports by improving operating environments, driving green and low-carbon development, and increasing operational efficiency. We believe that these practices will promote the intelligent development of the global port industry," Yang said.
Shunli Wang, vice president of Huawei Middle East and Central Asia, said, "Ports in the Middle East are set for revolutionary, smart, zero-carbon fully automated digitalized operations that leverage 5G, AI and cloud and other advanced digital capabilities. We are keen to utilize our expertise to enable ports in the region to be safer, more efficient, smart, green and more intelligent."
Yue Kun, CTO of Huawei's Smart Road, Waterway & Port BU, stated, "Ports are a vital link in the international supply chain, connecting trade and supply markets across the globe. Building more efficient smart ports is becoming an increasingly pressing requirement for the global supply chain. Section C Terminal of the Port of Tianjin has been operating stably for over one year, proving that 5G and L4 autonomous driving have already been successfully adopted by industries in China and are creating true commercial and social value." Kun believes this progress will benefit various industries with next-generation digital technologies such as 5G and AI, combined to solve industry problems, promote digital industry transformation and upgrading and generate social value.
As a major modern port, the Port of Tianjin boasts 300,000-ton-class terminals with a channel depth of 22m. It has 213 berths of various types. In 2022, its container throughput exceeded 21 million TEUs, ranking among the top 10 ports worldwide. 
Saudi MCIT and Huawei sign ICT MOU
The Saudi Ministry of Communications and Information Technology (MCIT) and Huawei signed late last December an MOU to enhance cooperation in the field of ICT on the sidelines of the historic visit of President of China Xi Jinping to the Kingdom.
The ministry and Huawei will work hand in hand to realize a "10Gbps Society," seeking to build a superfast broadband infrastructure to support the digital transformation goals of Saudi Vision 2030 which recognizes ICT talent development as a key pillar of its vision.
These improvements will also improve the competitiveness of Saudi ICT infrastructure globally. Huawei will leverage its global expertise to lend support to MCIT in finalizing the business case and designing the required regulations to accelerate the 10Gbps society goal. An initial 10GB district pilot will be launched in 2023.
Huawei will work with the ministry to shore up support for digital entrepreneurs working on smart cities, IoT, AI, gaming, fintech, e-commerce, and blockchain projects. The two entities will also jointly promote the HUAWEI CLOUD startups program, a support program for empowering SMEs to develop their cloud capabilities.
The ministry promised to provide Huawei with support to build a cloud computing region in the Kingdom based on the fact that cloud adoption is accelerating in Saudi Arabia. Huawei will, for its part, work to strengthen partnerships with local data center service providers.
The MoU establishes a joint framework to launch a Huawei scholarship training program to train university students, including visits to Huawei headquarters to experience the company's technology first-hand. This initiative extends existing Huawei skills development programs in Saudi Arabia, including the ICT Academy and Seeds for the Future.
The ministry and Huawei will also collaborate to build a nationwide Unified Government Network Infrastructure standard to serve all government entities.
Steven Yi, the president of Huawei Middle East and Central Asia Region, said, "This partnership aligns with Saudi Vision 2030 and the ministry's continuous efforts to advance digital transformation, enhance ICT skills and foster a culture of innovation. As a long-term partner of Saudi Arabia's service providers and enterprises, this MoU reflects our continued commitment to supporting the Kingdom's efforts to become a global leader in ICT, leveraging our global expertise and technologies."
For more on technology, click here.
Exclusives