The Hummer SUV (sport utility vehicle) is commonly associated with the US Army. This powerful vehicle is often used to transport personnel across different locations. But recently, a video of a massive Hummer H1 X3 has been circulatinbg the internet due to its enormous size! With over 21 million views and 63,000 likes (and counting), it's clear that this beast of a vehicle has captured the attention of many on social media.
@Rainmaker1973, a Twitter user, recently shared a video claiming to feature the world's largest Hummer SUV. As per a report by Cartoq, the Hummer H1 X3 is three times larger than the standard model. This impressive vehicle is owned by Sheikh Hamad bin Hamdan Al Nahyan, a member of the ruling royal family of the UAE.
Last year, the YouTube channel "automotivecrazer" shared a video showcasing this enormous Hummer, which at the time was still work in progress. To even get inside, a ladder is required and is neatly stored underneath the body. In addition, the Hummer features pipelines that supply water inside the car and gauges to check tire pressures.
Read more: Ferrari unveils new SF90 XX STRADALE
A gigantic wonder
In comparison, the world's largest Hummer stands 6.6m tall – which is about 22 feet, or a 2-storey building.
Crafted with thick metal sheets and various components, this custom-built Hummer is designed to resemble the original model. According to reports, its wheels and tires are sourced from an amphibious vehicle utilized by the US Army. The Hummer H1 X3 boasts a sturdy metal frame and features a house-like interior equipped with modern amenities such as a bedroom, kitchen, and bathroom.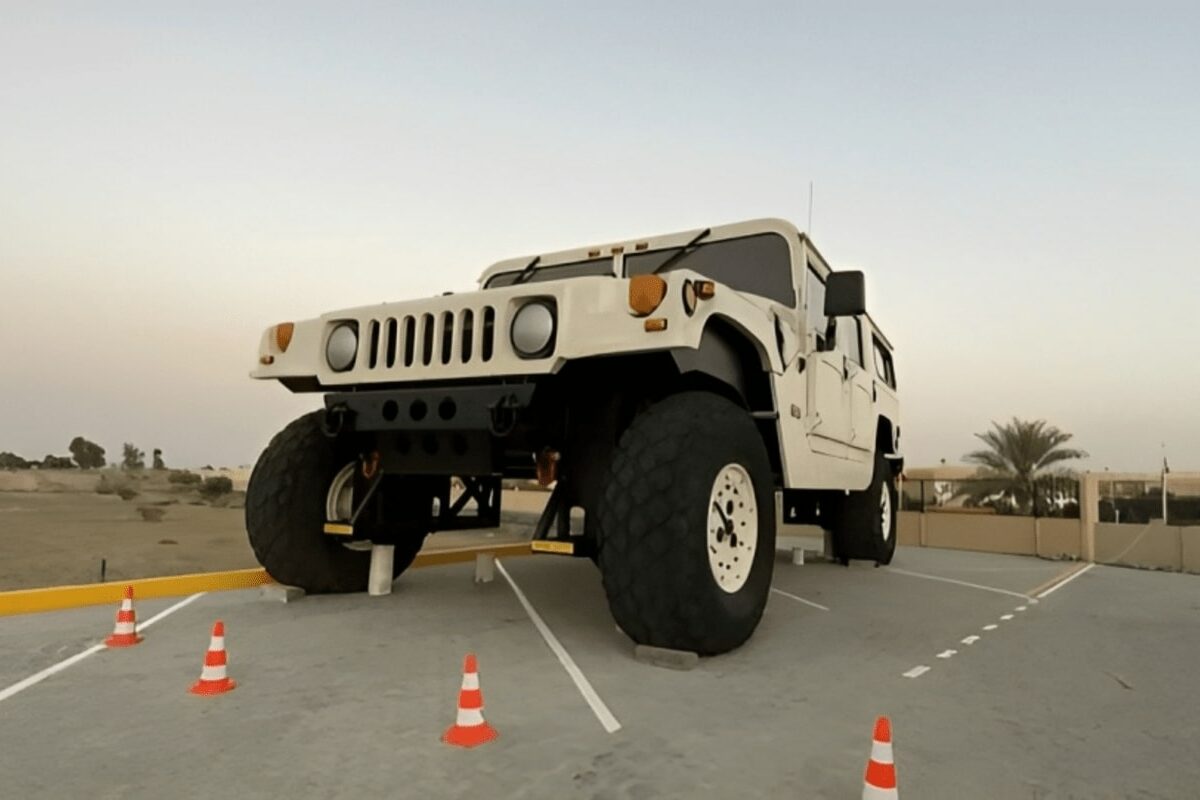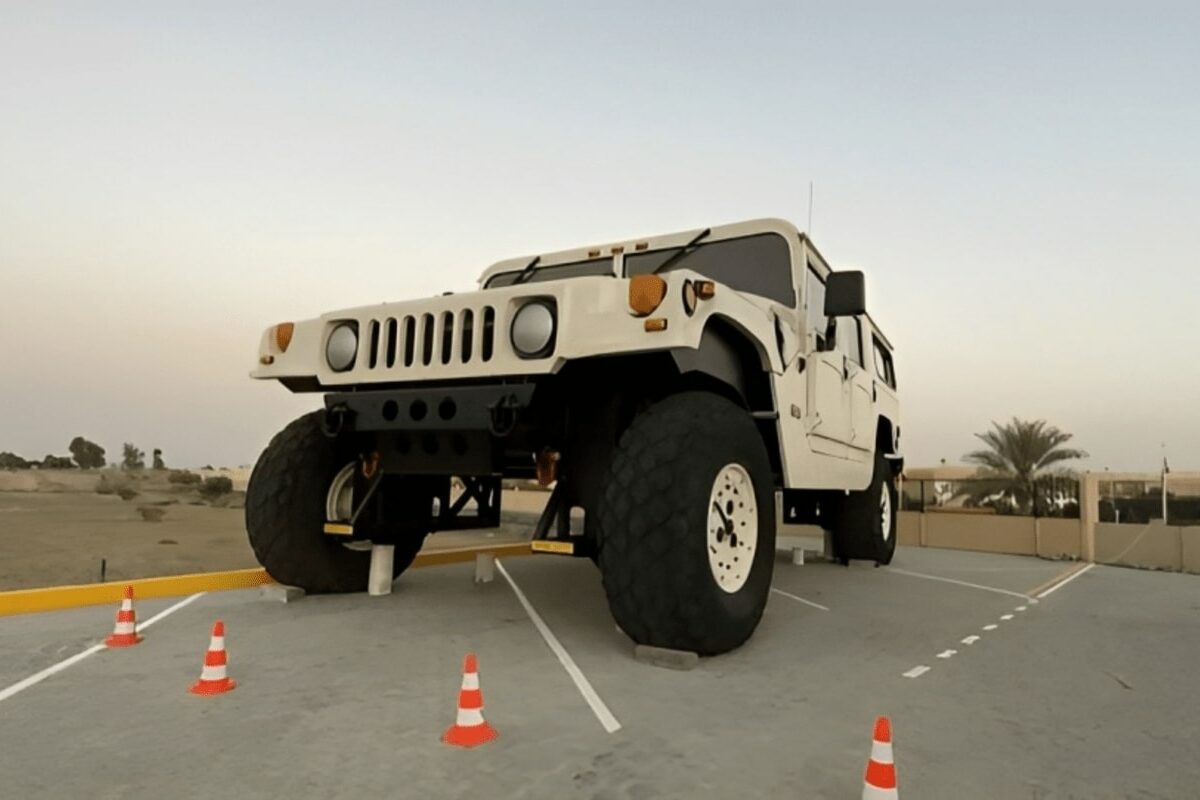 Get ready to be blown away by the Hummer X3's outrageous dimensions – it measures a whopping 14 meters in length and 6 meters in width! This beast of a vehicle is built on the amphibious cargo vehicle LARC LX and boasts four diesel engines, allowing it to be driven with ease. With a top speed of 32 kmph, the Hummer X3 is a sight to behold and can be found on display at the Off Road History Museum in Sharjah, UAE. And that's not all – the museum also houses other impressive vehicles from the Sheikh's collection, including the world's largest pickup truck and a mammoth Willys Jeep.
Step inside the Hummer and you'll be pleasantly surprised to find a few luxurious amenities, including a toilet and sink. But if you thought that was impressive, wait until you see the 1950 Power Wagon! This gigantic creation is built like a hotel, complete with bedrooms inside. It's hard to believe that these vehicles actually exist, but they're just a few of the unique treasures you can find in the world of automobiles.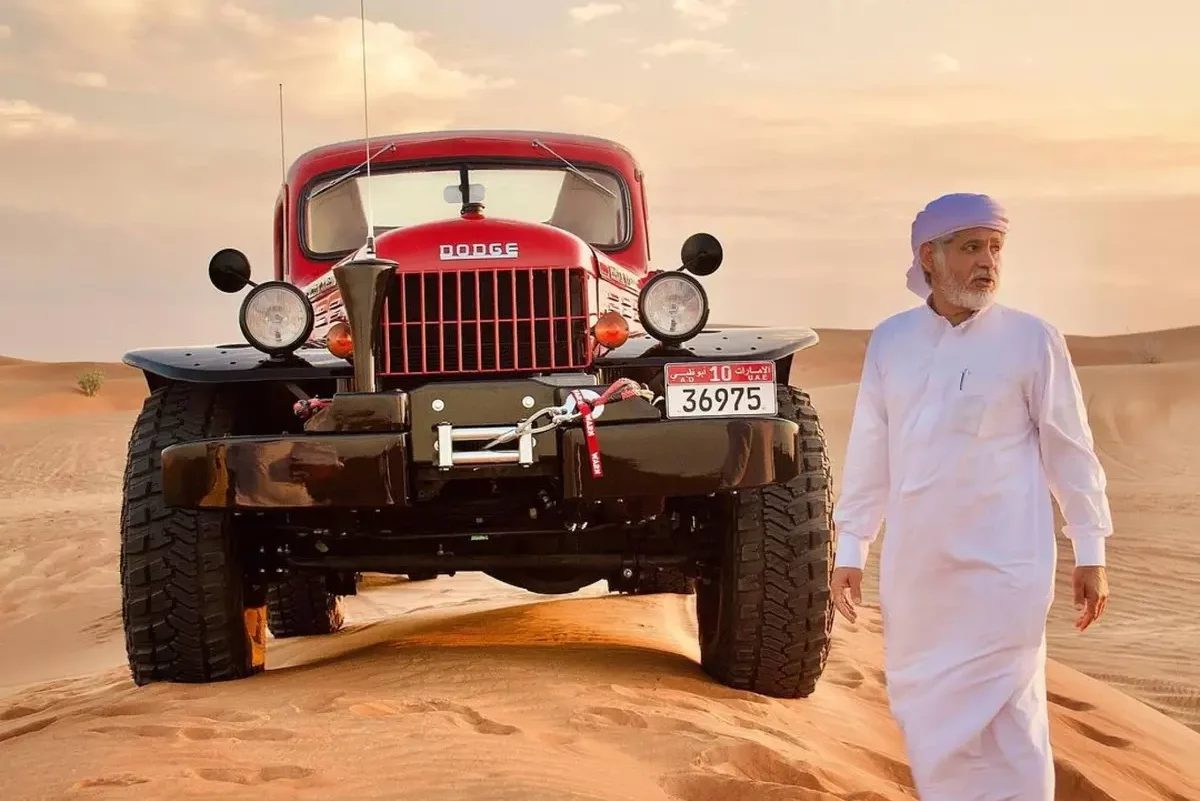 True aficionado

When it comes to automobiles, Sheikh Hamad Al Nahyan is a true aficionado.

With a collection of nearly 3,000 vehicles, Sheikh Hamad is not one to shy away from bold, eye-catching colors. In fact, his collection boasts numerous vehicles with a distinctive rainbow paint job, including a vibrant Fiat 500. As reported by Business Insider, the Sheikh's love for colorful cars dates back to the early 1990s.

For more news on cars, click here.