November 9, 2022 2:10 pm
Interview with Stuart Isted, GM, Middle East and Africa, Crypto.com
We can help financial services players participate in the crypto space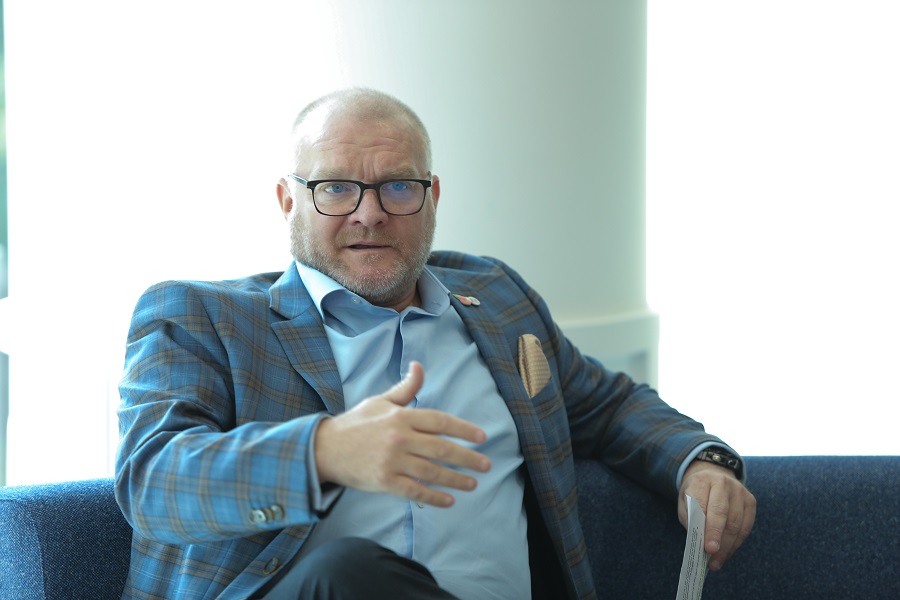 Stuart Istead, GM, Middle East and Africa, Crypto.com
Recently,  Visa launched the #MastersOfMovement NFTexperience for the FIFA World Cup 2022 at its Innovation Center in Dubai.
Masters Of Movement sees some of the most iconic goals in history recreated as digital art, and auctioned as NFTs through VISA's partner Crypto.com.
Economy Middle East sat with Stuart Isted, GM, MEA at Crypto.com, and asked the following:
Could you tell us more about the Masters of Movement Goal NFT auction?
The Masters of Movement Goal NFT is a collaboration between Visa and Crypto.com, where we're showcasing unique NFT artwork from five iconic goals from FIFA superstars over the years. The Masters of Movement NFT is a use of technology to create an NFT in the shape of the goal. For example, Tim Cahill's goal against the Netherlands, the goal has been represented as an NFT.
We're auctioning the NFTs on the Crypto.com NFT marketplace. The auction started at twelve o'clock on the first of November. All proceeds of the auction go to Street Child United, which is a charity that helps underprivileged children. This is the first showcase of how the utility of an NFT can actually benefit a charitable organization.
Read more:What is the future of the NFT ecosystem?
How can one bid on the Masters of Movement NFT auction? Do I have to use cryptocurrency when doing so?
On the Crypto.com NFT marketplace, you can use traditional fiat currencies, US dollars and Euros. You can also use ETH. If you're a Crypto.com main app user, you can connect your main app to the Crypto.com NFT marketplace, as well, and make the purchase. We're covering all angles and all bases.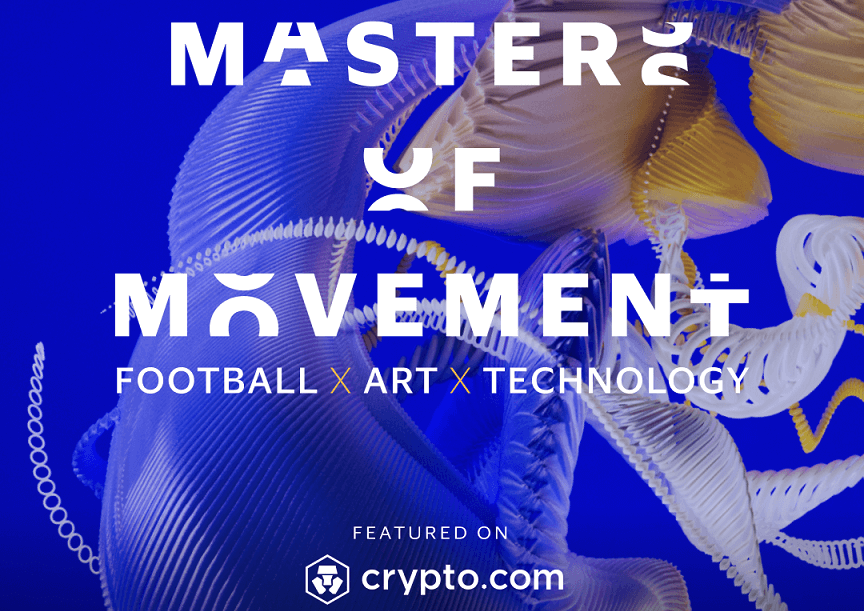 What makes NFTs different from digital art?
Digital art is the ownership of a piece of artwork that's formed in the digital guise. Now with an NFT, there's an underlying technology that enables you to have a clear understanding of the ownership and the history of the artwork. There's also the utility of the NFT that enables you to become part of a community. There could be access to money to buy at events. It could be access to a celebrity. It could be access to events. It could be access to clubs and unique events that happen.
No doubt 2022 has been a tricky year for cryptocurrencies. However, the GCC seems to have done rather well. What are some key trends you can share with us?
I think first and foremost, solid leadership from the regulator and from the government is an absolute must. The UAE government and particularly Dubai, have introduced the Virtual Assets Regulatory Authority, VARA. They are supporting the virtual asset industry. They are using a top-down approach, enabling cryptocurrency companies like ourselves. Also from an exchange perspective, from an NFT marketplace perspective, and also from the institutional (investor) through to retail, they're enabling our industry to flourish and grow and providing us with the regulatory support to do so in conjunction with some of the more established regulators like the Central Bank and ESCA, ADGM and DIFC.
Can you introduce crypto as a service? If so, what will be the benefit of financial institutions?
Crypto as a service is really the way that we can help enable traditional financial services players to participate in the crypto space. If you can imagine a mobile app from a leading high street bank, you have got traditional services, money transfer, payment of utility bills, and movement of your money around. What crypto as a service offers that bank is to expose the Crypto.com full suite of our API, of our exchange. Then enable the consumers of that bank to then participate in purchasing, holding, and selling crypto assets.
Crypto.com is the Whitelabel platform. We power it on behalf of the banks. The banks can then utilize our liquidity pools. They can utilize our experience and expertise and then maybe they don't have to then go fully into owning and managing the crypto assets whilst they take an exploratory look into launching the crypto services. In addition to the white-label API solution we offer, we're very keen to ensure that participating banks partner with us with our Crypto.com pay solution with their merchant acquiring network. We're also going to be launching our VISA prepaid solution as and when the regulatory landscape allows us to do so.
Could you share some recent insights with regard to transactions from Crypto.com?
The NFT marketplace on the Crypto.com app is a really simple, easy-to-use user interface. Once you've got your account set up, you can search for curated NFTs. We are currently linking with other NFT marketplaces. But I think when we look at NFTs over the past 12 months, there's been a lot of hype and a lot of media coverage of specific celebrity-endorsed NFTs. As we now start to evolve the industry and let's remember that the whole virtual asset industry is still in its early stages, the NFT world is going to evolve and grow from celebrity endorsements.
There's a major shoe manufacturer that has recently announced that they've made $185 million on the sale of NFTs, part of their community buildup, part of their whole strategy to get into the metaverse.
Then on the flip side, we look at how NFTs can play a role in food safety and food security. How you can then start driving utilization of the NFT across the mass market food manufacturing industry to make sure that you can understand if farmers getting the right price for their products? Also from a health perspective, we can understand where fruit and veggies are manufactured, where they are distributed, and where they are consumed. I think there's a lot to look at in the future for NFTs.
Exclusives