March 3, 2023 4:29 pm
Investopia 2023: A look at Quantum Computing and AI
UAE and Saudi doing quantum leaps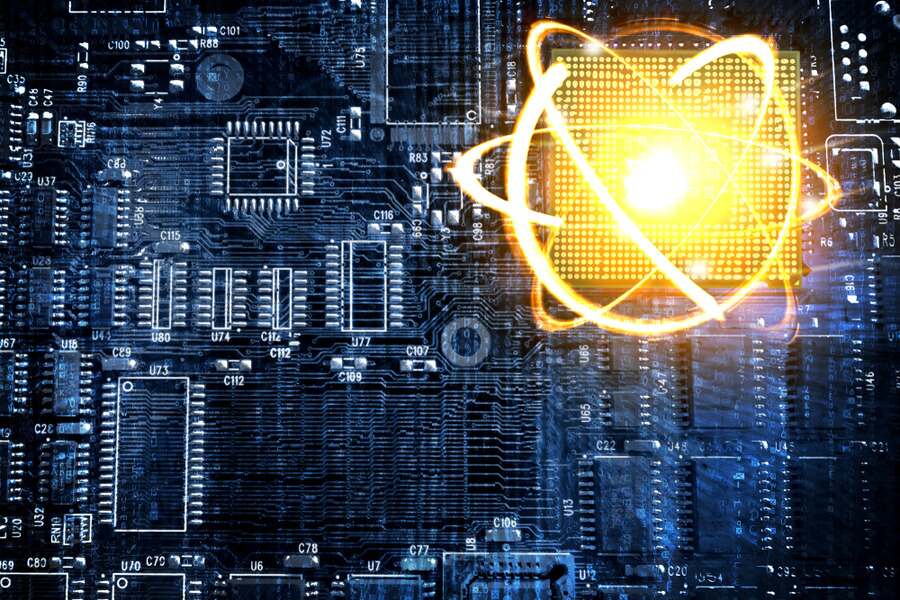 Quantum computing
An Investopia session on quantum computing and AI today discussed the future of this these technologies and their impact on various industries.
The Quantum Computing market size is expected to reach $2.17 billion by 2028, according to the Global Quantum Computing Market Report 2022
Jan Goetz, CEO and Co-Founder of IQM Quantum Computers, noted that as computers grow bigger, the energy needed to run them increases.
"Quantum computing offers a new paradigm and allows for problems to be solved exponentially faster. For instance, simulating a molecule that would take millions of years on a regular computer can be solved in days or minutes with quantum computing," he said.
Joanna Sheilds, a British-American technology industry veteran who currently serves as Group CEO for BenevolentAI. discussed using large language models in the healthcare industry for specific purposes. "These models are trained on specific data to decipher complex diseases and enable data ingestion from multiple sources to make decisions, such as developing drugs," she said.
Global health system Cleveland Clinic and IBM have begun deployment of an IBM Quantum System, which is to be located on Cleveland Clinic's main campus in Cleveland.
The first quantum computer in healthcare, anticipated to be completed in early 2023, is a key part of the two organizations' 10-year partnership aimed at fundamentally advancing the pace of biomedical research through high-performance computing.
Read more: Investopia discusses the Future of aviation and space tourism
Sheilds stressed the importance of a multistakeholder approach to AI and the need for engagement with organizations and experts fueling it.
Herman Narula, a British Indian businessman and the co-founder and CEO of Improbable Worlds Limited, spoke about the potential of AI in the metaverse and how it will impact various industries, such as sports, music, and defense.
Narula discussed the need for purposeful virtual experiences and new opportunities for people, including education and job creation.
The panelists also discussed the impact of AI on employment and income. With disruptions happening, there will be fewer jobs and less need for income, which could hurt society. The metaverse offers new opportunities for people in education, job creation, and the economy.
While there are still challenges to overcome, the future looks promising, and the industry is just beginning its journey.
UAE, Saudi, and Quantum Computing
Faisal Al Bannai, Secretary General of the Advanced Technology Research Council, said on the second day of the recent World Government Summit in Dubai: "If we look at what we have done in the field of quantum computing, we have already produced the Arab world's first quantum qubit."
"And we are on the journey of working to produce our first quantum computer as a full stack in this regard."
The UAE will launch the first part of intercity quantum communication this year, and intercountry the next.
With 80% of organizations in KSA at an advanced stage of their digital transformation strategies, the kingdom has been adopting cutting-edge technology, a KPMG survey said.
It said that the expected timeframe for most Saudi organizations to invest in quantum computing is only 2 years.
For more on Investopia, click here.
Exclusives