March 6, 2023 10:51 am
Investopia 2023: Explores UAE's commitment to sustainability and global trade
And uncovers global supply chain challenges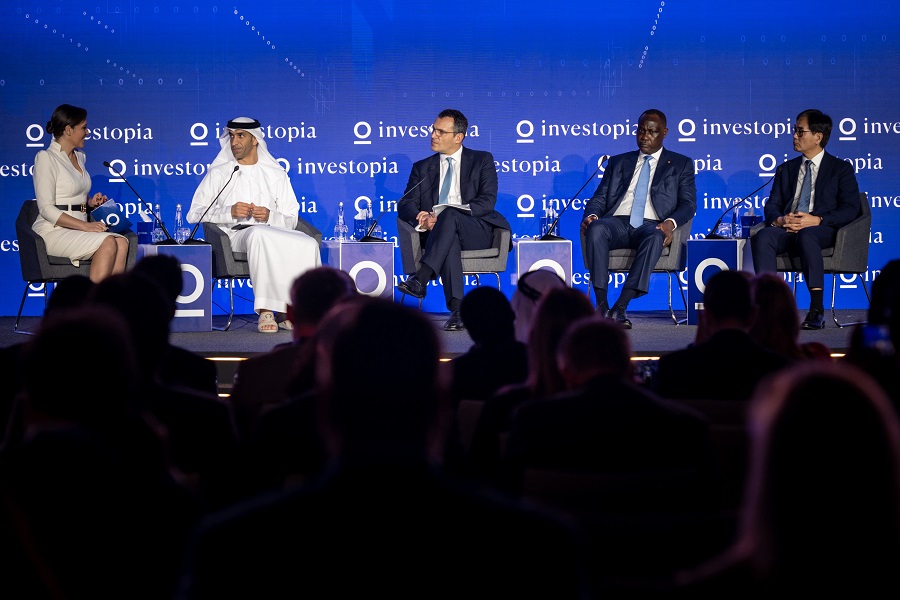 From the event
Bringing UAE's role in global trade, investment and growth, industry leaders of trade and investment from around the world came together in a session titled "Beyond Borders: Harnessing the Power of Global Trade for Investment & Growth" at Investopia Conference 2023, held in Abu Dhabi on 2-3 March.
The discussion was led by  H.E Dr. Thani Al Zeyoudi, Minister of State for Foreign Trade, UAE, Mr. Chris Cox, Global Head of Trade and Working Capital Solutions, Citi, Mr. Samaila Zubairu, President & CEO, Africa Finance Corporation, and Mr. James Zhan, Senior Director, Investment & Enterprise, UNCTAD.
H.E. Dr. Thani Al Zeyoudi, Minister of State for Foreign Trade in UAE discussed a question by the session moderator Maria Ramos about the impressive 78% year-on-year growth in trade figures for the country. He also pointed out that the global reshuffling of economic gravity is providing an opportunity for the UAE to position itself as a key player in the global value chain. Furthermore, the rise of protectionism around the world, accelerated by the pandemic, is expected to cost around USD 3 trillion by 2025 to the global economy. To avoid the negative impact of these trends, the UAE is redefining supply chains and forging new partnerships.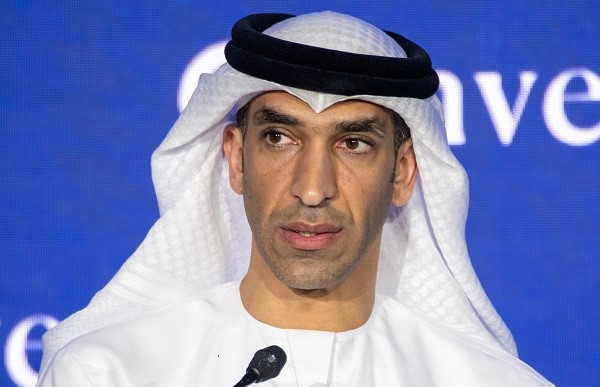 H.E. added that in 2021, the UAE achieved a remarkable 17% growth in trade figures, reaching a total of 2.3 trillion AED. The country also established three new trade agreements with partners, in addition to existing agreements within the Arab world. Furthermore, Dr. Al Zeyoudi emphasized the UAE's commitment to sustainability, stating that 25% of all power in the country comes from clean energy sources, and 75% is considered one of the cleanest conventional sources of energy. Dr. Al Zeyoudi expressed his trust and confidence in the UAE's ability to continue attracting investments and achieving strong trade growth in the coming year.
Read: Investopia 2023: Women entrepreneurs discuss their role in investment community
Meanwhile, Samaila Zubairu, CEO of the Africa Finance Corporation, highlighted the growth of the electric mobility market to $50 billion by 2050, and the need for 2.5 million tonnes of minerals and metals for electric vehicles and batteries, many of which are located in Africa. He emphasized the need to improve processing and bring voluntary carbon markets to life during COP28, and encouraged companies to participate in achieving net zero targets.
Chris Cox, Global Head of Trade and Working Capital Solutions at Citi, spoke about the challenges of the global supply chain, and emphasized the importance of digitization and logistics incentives, as trade remains fragmented. Cox also highlighted the significant growth in supply chain financing solutions. Cox mentioned the importance of supporting SMEs through development agencies focused on sustainability, and Citi's commitment to increasing the pool of capital available to them.
According to James Zhan, Senior Director of Investment and Enterprise at UNCTAD, global trade can be harnessed for sustainable growth through investment. Despite the recent trends of slowbalization and fraglobalization, there is still demand for climate transformation and rapid growth in financing. Policy-driven investment, such as the EU's 300 billion USD investment and the US's efforts in Africa, is driving things forward.
Investopia conference 2023 focused on the theme "Envisioning Opportunities in Times of Change" and three sub-themes: Envisioning Opportunities in Today's Economy, The Future of the Wealth of Nations, and Growth Opportunities in Times of Decarbonization.  The conference this year included 35 sessions and roundtables, and brought together more than 2000 participants like investors, government officials, thought leaders, and entrepreneurs, from more than 40 countries.
For more on Investopia, click here.
Exclusives