In order to strengthen its partnership with national and global institutions and organizations, the international investment platform Investopia has announced the launch of a new partnership through the signing of a memorandum of understanding (MoU) with the Confederation of Indian Industry (CII).
The MoU aims to exchange expertise, trade delegations, and knowledge content, as well as to promote promising investment opportunities in the new economic sectors in Indian and UAE markets.
The agreement was signed during the annual session of the CII, held in New Delhi.
The partnership also aims to organize joint events and conferences to support communication between the UAE and Indian business communities, to strengthen economic and investment links between the UAE and the friendly Republic of India.
The memorandum includes the participation of the CII in the third edition of the annual Investopia conference, which is scheduled to be held in the UAE from February 28 to 29, 2024.
Read more: Saudi, UAE, and India to explore major infrastructure project
Bin Touq
During the conference, His Excellency Abdullah bin Touq Al Marri, UAE Minister of Economy, participated in a session titled "Is micro-multilateralism the future of global trade?"
His Excellency Bin Touq said: "The partnership between the UAE and the Republic of India is a driving force for economic growth that creates trade and investment opportunities for more than 3.8 billion people. Joint economic cooperation also contributes to enhancing the vitality of trade and investment flows across the South Asian region and accessing regional and global markets."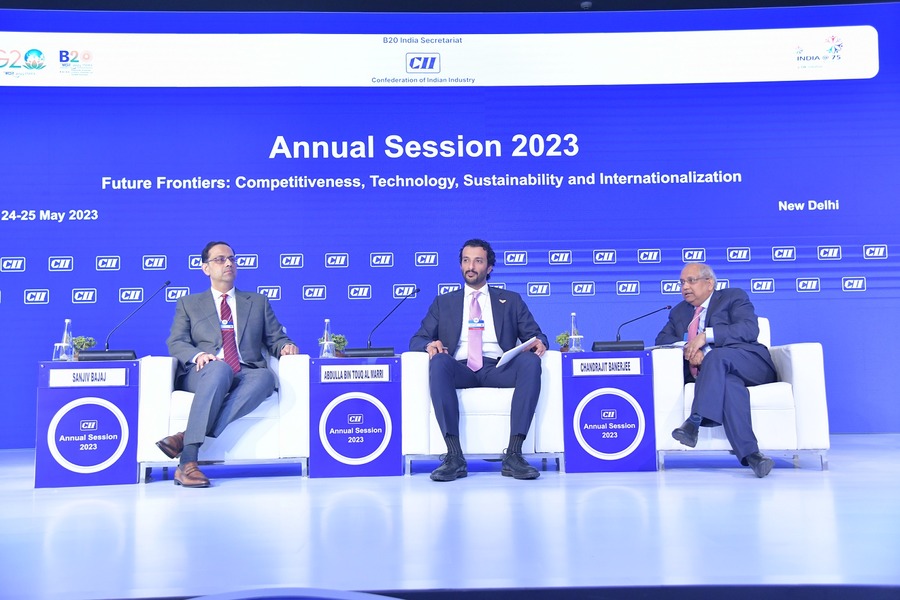 Bin Touq emphasized that the UAE is committed to supporting the Indian government's vision of increasing the country's GDP to $5 trillion by 2025, as well as its future plans to expand its multi-party trading system.
Bin Touq stated, "The Comprehensive Economic Partnership Agreement signed between the two countries in February 2022 has achieved remarkable and positive results, playing a prominent role in enhancing trade exchanges. The agreement also facilitated investment flows, and created more opportunities and potentials for exporters and importers in the markets of both countries, through the advantages provided by the agreement, including an open and non-discriminatory trade environment across India, and the removal of customs tariffs on more than 80% of Emirati and Indian goods. The agreement further enhanced access for service providers to markets across 11 main sectors and more than 100 sub-sectors, including digital commerce and intellectual property rights, as well as provided employment opportunities in many economic sectors and activities."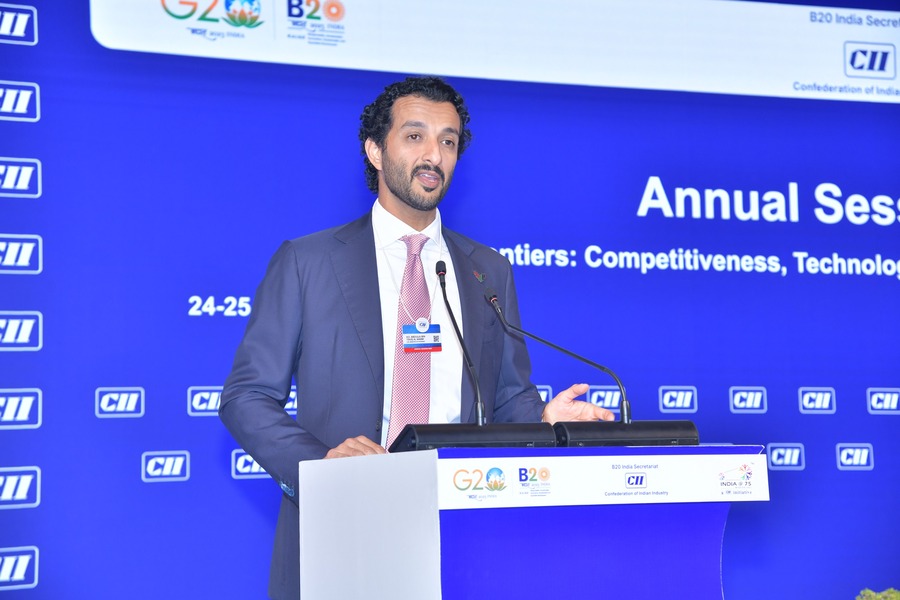 Furthermore, Bin Touq pointed out that non-oil foreign trade between the two countries grew by 24.7% during the first quarter of 2023 compared to the same period in 2022, in addition to a 33% increase in non-oil national exports to Indian markets. Trade reached approximately 180 billion dirhams ($49 billion) in 2022, achieving a 10% increase compared to 2021.
Click here for more economic news.