May 18, 2022 3:34 pm
The iPod is dead
It's already a relic, but was just read its final rites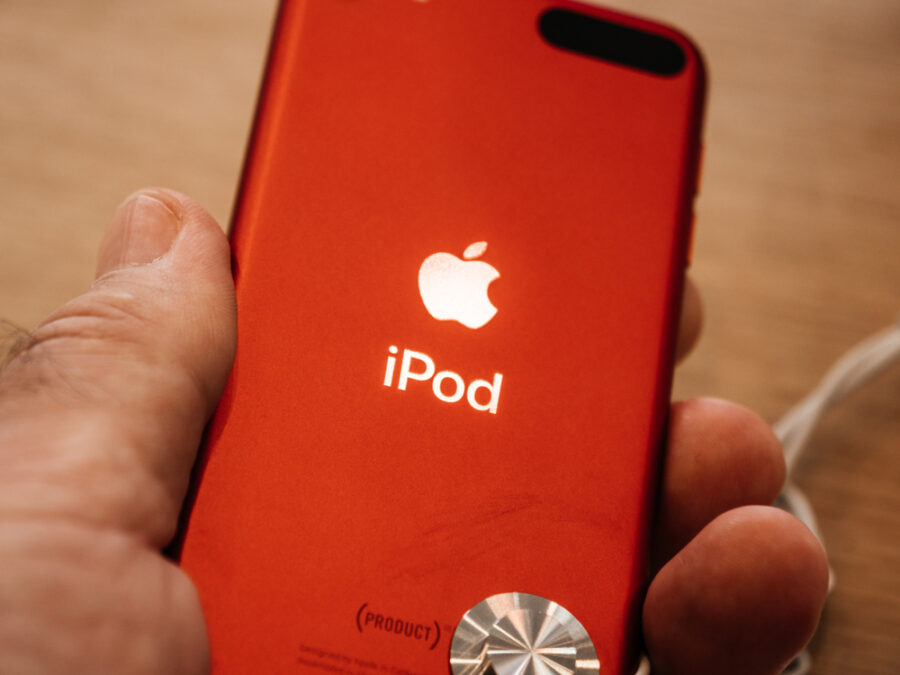 iPod
In what has been labeled as the end of an era, Apple has decided to discontinue one of its most popular and legacy-enduring products, the iPod. The tech giant announced that it would halt this all-time favorite portable music player last week, marking an end to 21 years of its production.
The iPod was first introduced in 2001, with the company calling it "a breakthrough MP3 music player that packs up to 1,000 CD-quality songs into an ultra-portable, 6.5-ounce design that fits in your pocket."
However, the once adored music product is still currently available on Apple's website and third-party retailers such as Amazon and Walmart-that is, until it runs out of stock.
Why did Apple take this decision?
It's not difficult to guess that the arrival of the iPhone has killed the iPod. After all, why would users spend $199 for a device that only offers music (and lately other features) when they can actually buy a phone that encompasses all these features?
In 2014, the last year Apple broke down iPod sales as a separate category, the company sold 14.4 million iPods, down from nearly 55 million units in 2008. That year (2014), the iPod accounted for just 1.25 percent of Apple's revenue, explaining why the company had no problem pulling the plug on two of the last three remaining models in 2017 (the iPod Classic had been discontinued in 2014).
The iPod touch, which remained popular beyond its expiration date as an entry-level iOS device for children and as a cheap testing tool for app developers, was last updated in May 2019. Even back then, however, the improvements were so minor that the upgrade seemed more like a half-hearted attempt to keep the last iPod alive for just a little longer.
"Today, the spirit of the iPod lives on. We've integrated an incredible music experience across all of our products," Greg Joswiak, Apple's senior vice president of Worldwide Marketing, said last week in a statement, implying that there's no need for a standalone music player any longer. Between 2001 and 2014, Apple sold roughly 400 million iPods and another (estimated) 50 million since.
Ironically, a few days before the iPod was discontinued, several publications encouraged their readers to buy the small device, citing its small size, games selection, relatively cheap price, and smart features as reasons for that. However, it was obviously not meant to be.
The story of the iPod
The story of how the iPod came to be has become the stuff of legends.
In the late 1990s, the first digital music players were invented. They could hold a couple of dozen songs, allowing people who were in the early days of copying CDs onto their computers to transfer those songs into their pockets.
By 1997, Steve Jobs had returned to Apple after being pushed out more than a decade earlier. He famously viewed the music players as an opportunity for giving Apple's legacy a modern twist. An ardent music fan, Jobs thought tapping into people's love of music would help persuade them to switch to Macintoshes from Microsoft-powered personal computers, which had a more than 90 percent market share.
The iPod began with a modest goal: to create a music product that makes people want to buy more Macintosh computers. Within a few years, it would change consumer electronics and the music industry and lead to Apple becoming the most valuable company in the world.
First arriving in October 2001, the pocket-size rectangle with a white face and polished steel frame weighed 6.5 ounces. It exploded in popularity in the years that followed, creating what became known as the iPod generation.
On Tuesday, Apple officially said goodbye to all that. The tech giant said it had phased out production of its iPod Touch, bringing an end to a two-decade run of a product line that inspired the creation of the iPhone and helped turn Silicon Valley into the epicenter of global capitalism.
Such is technology. It could go from hero to zero in surprising time. Can smartphones face the same destiny?
Exclusives