June 8, 2022 12:30 pm
Japan now has a stablecoin law to protect investors
Becomes the first country to recognize cryptos as digital money.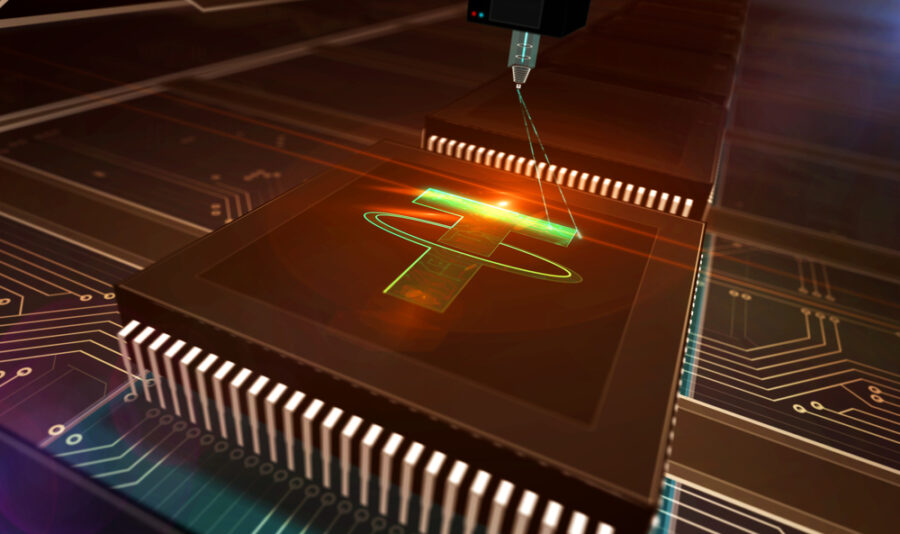 Stablecoin Tether
Last month's collapse of the TerraUSD token has thrust stablecoins into the limelight, with many countries using the event to introduce regulations and controls to avoid a repeat. Reports suggest that Japan has taken the lead on that front by introducing a legal framework classifying stablecoins essentially as digital money.
Stablecoins, as the name suggests, are a type of cryptocurrency whose value is usually pegged to a government-issued fiat currency such as the US dollar, the Euro, or the Pound, or even commodities like gold, which helps stabilize the price of the crypto.
Japan's new legislation, which is slated to come into effect in 2023, states that all stablecoins in the country must be linked to the Yen. Surprisingly, no such stablecoin currently exists. Notably, the new legislation completely ignores all existing asset-backed stablecoins, including the ones with a significant market cap such as Tether.
However, according to a recent report, one of the largest banks in Tokyo, Mitsubishi UFJ Trust, which manages assets worth over $1.5 trillion, is planning to introduce a stablecoin pegged to the Yen. The new legislation could perhaps accelerate its introduction.
To safeguard investors, the legislation states that issuers of the Yen-pegged stablecoins must also guarantee their holders the right to redeem them at face value. This stipulation will help avoid a situation similar to the crash of Terra and its stablecoin UST, which lost its $1 peg and crashed to virtually nothing, causing investors to lose over $40 Billion.
"We see Japan's landmark law as a standard-setting example of smart policy," Dante Disparte, chief strategy officer and head of global policy at USDC-issuer Circle, told Decrypt, adding that he hopes to see such legislation regarding stablecoins from other countries as well.
Another safety net in the bill is that it states that Yen-pegged stablecoins can only be issued by licensed banks, registered money transfer agents, and trust companies. Reports suggest that while the Japanese parliament has passed the bill, the Japanese financial regulator, the Financial Services Agency (FSA) is still working to draft regulations for the governance of the Yen-pegged stablecoins.
Industry watchers expect the bill will help restore investor confidence, not just in stablecoins, but in cryptos in general, which is at an all-time low following the UST's collapse and the prevailing bear run in the market.
Exclusives