Christian Hirt, Managing Director of Katara Towers, Raffles & Fairmont Doha, engages in an exclusive conversation with Economy Middle East, unveiling captivating insights into the awe-inspiring Katara Towers. Nestled within the enchanting Marina district of Lusail in Qatar, this architectural marvel stands tall, seamlessly blending modernity with the rich tapestry of Qatar's heritage.
Inspired by the country's national seal, which proudly displays traditional scimitar swords, the towers exude a profound homage to Qatar's cultural legacy. Within this iconic structure, the opulent Raffles and Fairmont Doha beckon, ensconced on either side of the towers, inviting patrons into an unparalleled realm of refined luxury and an unrivaled living experience.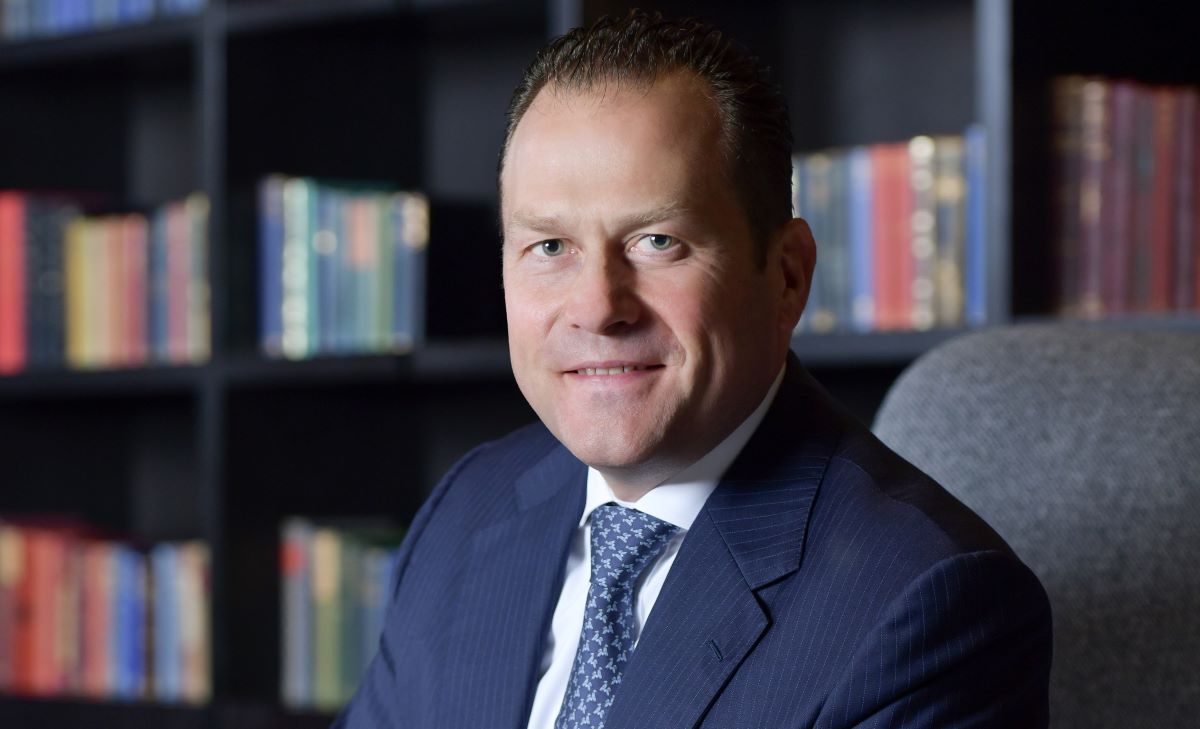 Tell us more about Katara Towers
Katara Towers, an architectural marvel nestled in the Marina District of Lusail, Qatar, stands as an extraordinary testament to ingenuity and grandeur. Drawing inspiration from the emblematic swords of Qatar's heritage, the design of these towers pays homage to the nation's rich cultural legacy.
Within this iconic structure, two esteemed hospitality brands, Raffles and Fairmont, find their abode, each epitomizing a unique identity while sharing an unwavering commitment to delivering unrivaled service and exceptional guest experiences.
Read: Qatar could own up to 30 percent in 7 historic Egypt hotels as ties strengthen
Indulgence knows no bounds at Katara Towers, boasting a remarkable array of 18 restaurants and bars that promise a culinary journey like no other. Moreover, the awe-inspiring Katara Hall takes center stage, offering a sprawling event space spanning 3,200 square meters. With a soaring ceiling height of 22 meters and unobstructed by pillars, this versatile venue sets the stage for unforgettable weddings, conferences and a host of other splendid events.
One of the key considerations in the development of this visionary project was ensuring the seamless integration of offerings between the two hotels. In partnership with Pillar Wellbeing, Fairmont embraces an active well-being concept, emphasizing nutrition and holistic wellness. On the other hand, Raffles Spa weaves the element of indulgent recovery into its fabric, pampering guests with luxurious spaces, advanced beauty treatments and an overall sense of well-being. Together, these complementary concepts harmoniously elevate the guest experience to new heights.
Having opened its doors just before the FIFA World Cup, Katara Towers had the privilege of playing a pivotal role in the resounding success of the FIFA World Cup 2022 in Qatar. As proud hosts of this monumental tournament, we embraced the opportunity to contribute to its unforgettable legacy.
Regarding the remarkable Katara Hall you mentioned earlier, could you provide details about any significant events that have already been held in this venue?
Katara Hall made its grand debut as the venue for the FIFA Summit, a momentous gathering organized by FIFA that usually takes place before the commencement of the World Cup. This inaugural event held profound significance for us, setting the stage for a remarkable journey ahead. Since then, we have been privileged to host numerous weddings, with couples seeking to create cherished memories in the captivating ambiance of Katara Towers.
In addition to joyous celebrations, Katara Towers had the honor of hosting the prestigious Qatar Economic Forum in late May last year. This forum brought together influential figures and experts from various fields to engage in enlightening discussions and explore crucial economic matters. We were thrilled by the trust placed in us to facilitate such a significant event.
Can you elaborate on the synergies and collaborative efforts between Qatar Tourism and Katara Towers?
We have a strong and close partnership with Qatar Tourism, as they play a pivotal role in positioning Katara Towers on a global scale. The unwavering support we receive from Qatar Tourism is truly invaluable, as we collaborate closely on multiple fronts to showcase the magnificence of our destination.
Together, we orchestrate spectacular events that captivate audiences, leveraging media coverage to spread the allure of Katara Towers far and wide. Moreover, our collaboration extends to engaging with influencers who visit our destination, harnessing their reach and impact to amplify the enchantment of Qatar and Doha. Collectively, our shared mission is to promote Qatar and Doha as unrivaled travel destinations, beckoning visitors to embark on extraordinary journeys and immerse themselves in the abundance of experiences they offer.
To ensure an exceptional experience for guests, a remarkable team of over 1,200 staff members from 96 countries has been meticulously assembled. Their dedication and diverse expertise contribute to the seamless operation and personalized service that define the hotels' commitment to excellence.
Situated just 20 kilometers north of Doha, Katara Towers enjoys a privileged location, with the renowned Katara Cultural Village a mere five kilometers away. This proximity allows guests to effortlessly explore the rich cultural offerings and immersive experiences that both the towers and the village have to offer.
For more hospitality news, click here.