March 1, 2023 2:47 pm
Dollar continues to drive the Lebanese pound to the ground
Lebanon's financial system is over, Lebanese Minister says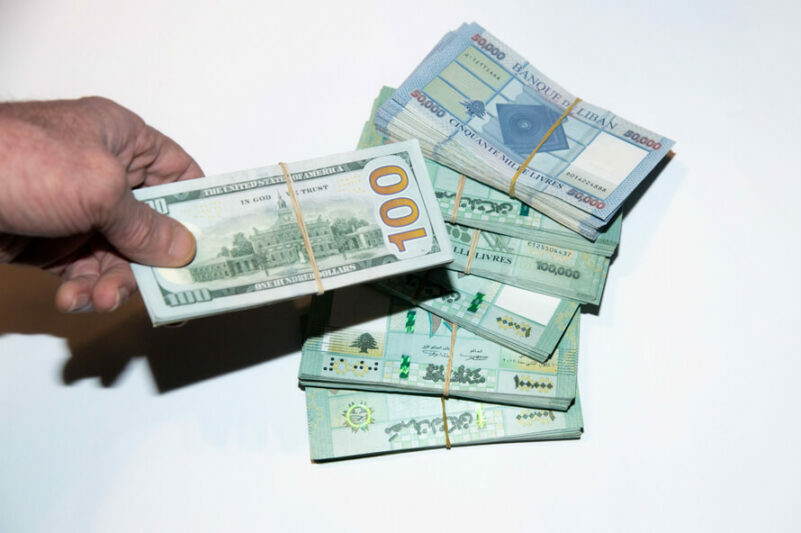 Protests in Lebanon (Photo from Twitter)
The Lebanese pound continues to plunge against the US dollar, exacerbated by a multi-element conflict that is quickening the rate of its depreciation, having recently surpassed the level of 88 thousand Lebanese pounds per dollar on the black market, an unprecedented historical level.
According to sources, the primary reason for the significant increase in the dollar's value is that the Lebanese Central Bank has had to withdraw dollars from the market to secure public sector salaries, which amount to around 80 million dollars per month, in addition to other government expenses such as wheat, medicine, and more.
Police officers joined the ranks of many frustrated citizens and stormed a bank in Tyre (South Lebanon) in an effort to obtain their own salaries, the National News Agency reported.
Against all odds
With the resumption of banks to work following a two-week strike, the exchange rate of the dollar was expected to start to decrease, albeit slightly, but what really occurred defied all predictions.
Earlier this month, banks in Lebanon began an indefinite strike amid what they described as haphazard judicial moves against them.
Read more: Lebanese protesters take their frustrations on banks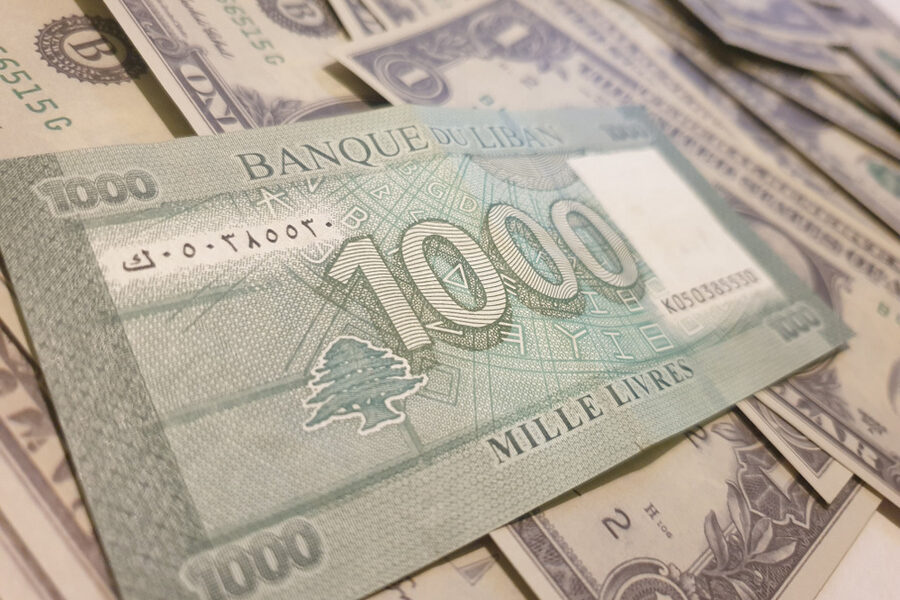 Meanwhile, Switzerland's financial regulator has investigated 12 banks and launched enforcement proceedings against two of them in relation to corruption charges against central banker Riad Salameh, it said on Monday.
Lebanese citizens are now struggling to cope with the skyrocketing prices and inflation caused by the depreciation of their currency. The situation is dire and requires immediate action from the government and the Central Bank to prevent a complete economic collapse
"Lebanon's financial system is over"
The Lebanese Economy Minister on Tuesday admitted his department can do little to stop the country's steep financial decline, as he discussed the decision to make supermarkets display the rate-to-the-dollar at which goods are priced.
Amin Salam said the measure was introduced to guard against rampant price manipulation, as the national currency continues to plummet in value, sometimes by the minute.
For more on economy, click here.
Exclusives