June 22, 2022 4:53 pm
Lebanon central bank forensic audit date revealed
Audit is key demand before releasing funds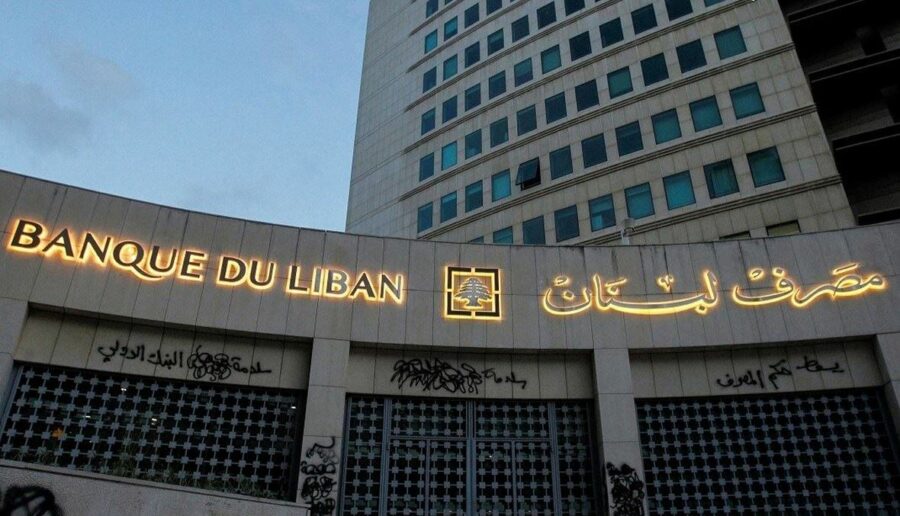 A view shows the exterior of Lebanon's Central Bank building in Beirut
A team from US-based auditor Alvarez and Marsal (A&M) will arrive in Lebanon on June 27 and begin a long-delayed forensic audit of the country's central bank, two Lebanese official sources told Reuters.
The forensic audit, to examine the bank's past financial transactions to boost transparency, has been a key demand of donor states that want Lebanon to enact reforms before releasing funds to help address a financial meltdown that began in 2019.
The meltdown, which has sunk the currency by more than 90 percent, fueled poverty, and left a $70 billion hole in the financial system, is Lebanon's most destabilizing crisis since the 1975-90 Civil War.
After a series of false starts, the forensic audit would begin in full next week, two Lebanese official sources noted.
Lebanon first signed a contract with restructuring consultancy A&M in September 2020 but the company pulled out months later, citing "insufficient provision of information" by the central bank, also known as Banque du Liban.
One of the sources confirmed Lebanon had paid an installment of $1,056,000, which amounts to 40 percent of the total fees, according to a copy of the contract seen by Reuters.
Lebanon's state security agency raided on Tuesday night, a house belonging to central bank Governor Riad Salameh to execute a judge's subpoena.
The subpoena was issued in February by Judge Ghada Aoun after Salameh failed to show up for questioning as part of an investigation she was leading into alleged misconduct and corruption.
Exclusives