November 10, 2022 3:28 pm
Listing fees reduce Salik's profits by 27%
Company's Q3 revenue surged by 9% to AED 445 mn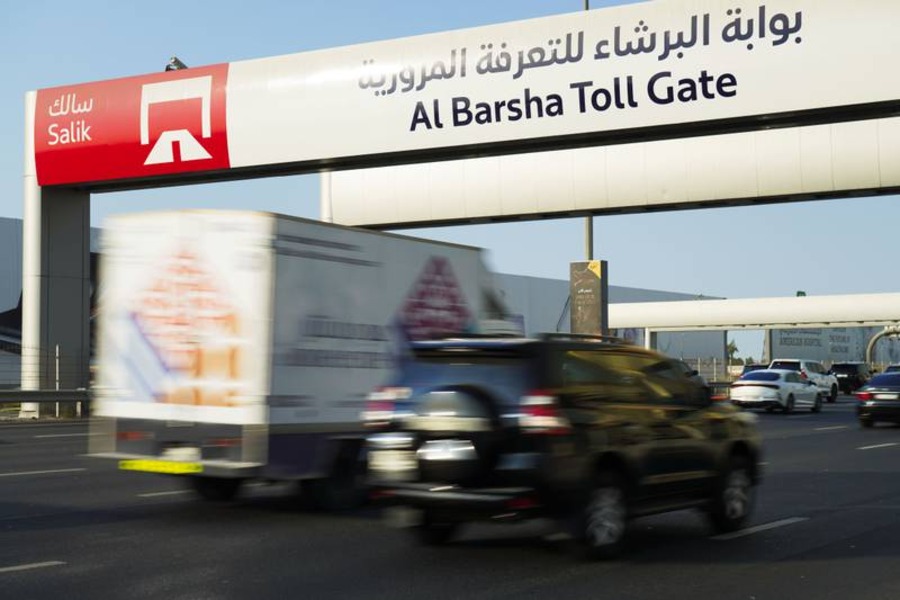 Salik (Image credit: Salik)
The heavy traffic on the roads had a direct impact on Dubai toll operator Salik as it reported a 9.1 percent increase in revenue for Q3 2022, totaling 445 million dirhams.
However, Salik's first financial results since listing its shares on the Dubai Financial Market (DFM) on Sept. 29 showed a decline in this year's Q3 profits, owing to an increase in financing costs and franchise fees.
The company's profits fell by 27% year on year to 241.9 million dirhams from 331 million in 2021.
According to Salik, the decrease in profits is due to the 96 million dirhams registered in quarterly franchise fees expenses, compared to no franchise fees reported in the same period last year.
It also recorded financing costs of 29 million dirhams, compared to no financing costs registered in the same period last year.
In addition, the firm said that the number of revenue-generating trips increased by 10% in Q3 compared to the same period in 2021, reaching nearly 97 million trips; this is only 5% lower than pre-pandemic levels. The figures reflect recovery to economic activity and traffic rebound.
Read more: Dubai's Salik shares surge 20% on market debut
Salik collected in Q3 2022 49 million dirhams in revenue from violations and fines, an increase of 8.6 percent year on year.
The company said total trips made through its eight toll gates increased about 11 percent year-on-year to 128 million in the third quarter of this year, compared to about 116 million during the same period in 2021.
The Dubai government had offered 24.9 percent of Salik shares for public offering in DFM at 2 dirhams per share. The offering received more than 184.2 billion dirhams in requests, with 49 times oversubscription.
"The outlook is positive as we stand in a pole position to benefit from Dubai's ambitious expansion plans and Salik's growth initiatives," said Mattar Al Tayer, Chairman of Salik.
By next April, Salik expects to pay dividends for the second half of 2022.
For his part, CEO Ibrahim Sultan Al-Haddad commented on the drop in Q3 profits: "The third quarter was the first for Salik as an independent legal entity with a concession agreement with the Roads and Transport Authority. Annual profitability comparisons are not indicative of performance.
"We achieved strong revenue growth of 9% year on year, driven by increased economic growth and travel activity, resulting in higher EBITDA and net profit margins of 65.4 percent and 54.3%, respectively," he added.
Exclusives