Travel is experiencing a significant boom this year, especially luxury travel, which is growing exponentially. We've observed a substantial surge in demand for our comprehensive luxury travel concierge services in Saudi Arabia, with a 14 percent increase in customer spending on a year-to-year basis. Furthermore, our conversion rate has shown an impressive 22 percent year-on-year growth. The global market for luxury travel reached a valuation of $640 billion in 2021, and projections indicate that this number will escalate to $1.7 trillion by 2031 in the upcoming decade. 
Value-added luxury 
The rise in luxury travel is evident through the increasing preference for value-added luxury. For instance, customers now favor hotel rooms that provide extra benefits like sea views or late check-out, rather than opting for the most economical rates. Notably, the majority of our hotel bookings fall within the entry suite category. 
Luxury hotels overall are gaining significant popularity. This includes renowned luxury brands like Four Seasons and Mandarin Oriental, as well as luxury boutique hotels which are now sought after in less-explored destinations such as Zanzibar, Lisbon, Mexico, and Japan. The launch of new luxury hotels like Atlantis The Royal in the UAE, Four Seasons The Pearl Qatar, and Bayan Tree AlUla in Saudi Arabia, is further fueling the demand for opulent accommodations, attracting travelers seeking novel experiences. 
Read: ATM 2023: Luxury travel embraces sustainability
For luxury travelers, the primary attractions encompass sun, sea, and sand. European getaways such as the Amalfi Coast, Lake Como, the Greek islands, Cannes, Cote D'Azur, and Marbella on the Costa del Sol stand as the most favored spots for Middle Eastern tourists. Other sought-after destinations include The Seychelles in Africa and Bali in Asia.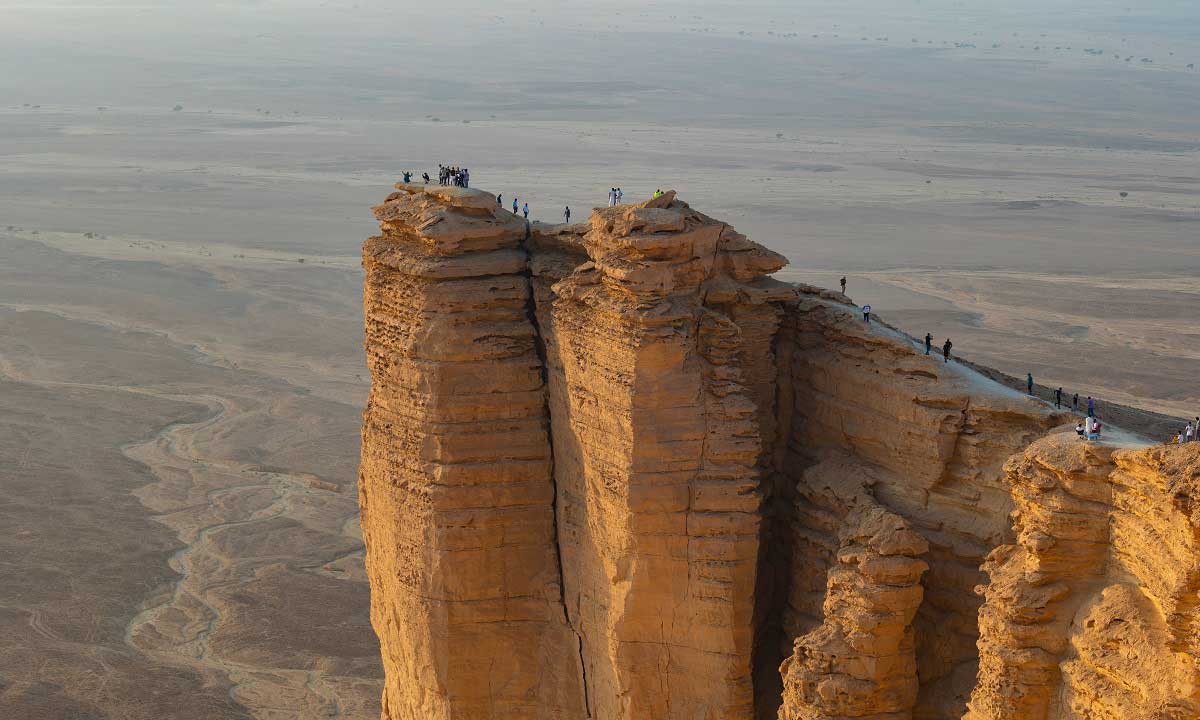 Destinations and experiences 
The luxury travel segment includes a diverse range of travel experiences. Currently, there is a noticeable rise in trends like health and wellness tourism, tours, cruises, event travel, and exclusive encounters. 
Wellness tourism stands out in particular as one of the rapidly expanding sectors, predicted to achieve a value of $1.3 trillion by 2025. Post-pandemic, health and wellness have gained significant importance for numerous luxury travelers, leading them to explore various wellness offerings such as retreats, nature getaways and nutritious dining options. 
For touring trips, travelers are eager to discover multiple destinations, frequently by land, in their pursuit of diverse experiences within a single journey. The demand for high-end cruise lines is increasing, with large suites accounting for the majority of reservations. With an abundance of events occurring in Saudi Arabia and throughout the GCC, there is a noticeable uptick in travelers opting for brief weekend and overnight excursions to participate in music, art, and sports events. 
Exclusive experiences are integral to luxury travel. Travelers are increasingly requesting one-on-one private guides, luxury VIP shopping experiences, and personal guides at theme parks to assist guests in navigating and bypassing queues.
The luxury travel segment rebounded swiftly following the end of the global pandemic and is now back and bigger than ever. This is attributed to the accessible disposable income of luxury travelers who yearned to reconnect with missed experiences and destinations during the pandemic years. Travelers are now determined to compensate for those lost years, prioritizing luxurious experiences that forge enduring memories. 
The travel and tourism industry overall faces robust demand, with luxury travel outpacing this surge as travelers pursue novel and exclusive experiences before the general populace. These trends vividly illustrate that luxury travel is advancing on a trajectory of growth, displaying no indications of diminishing. 
Muzzammil Ahussain is the chief executive officer at Almosafer. 
  For more on travel, please click here.