May 17, 2022 12:24 pm
Manufacturers, builders, and doctors pushing the envelope on 3D printing
Technology saves costs, time, and the environment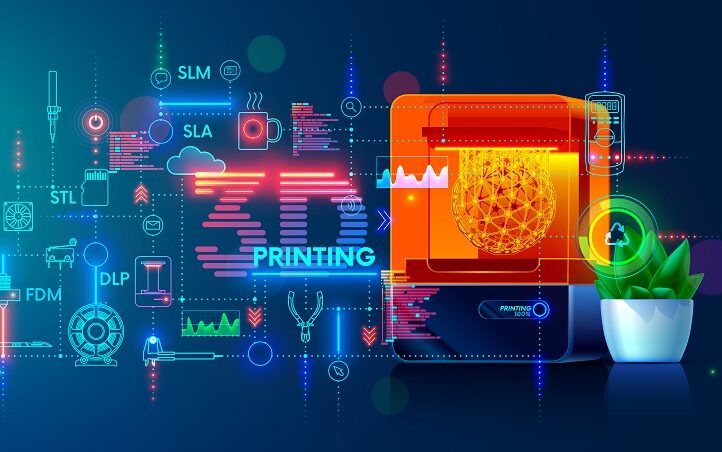 3D printing, also known as additive manufacturing, has been around for four decades now. This rapid-prototyping technology has been marking milestone after milestone, pushing the boundaries of almost every sector, including healthcare, manufacturing, construction, robotics, education, automotive, and aerospace.
Indeed, 3D manufacturing proved essential to the global Covid-19 crisis by supporting the rapid manufacturing of personal protective equipment (PPE) such as gloves, goggles, face shields, and gowns. It also marked breakthroughs in organ transplants, prosthetics, vaccines, house construction, musical instruments, firearms, and much more.
China's 3D Dam
The latest advancement to place 3D printing once again on the global map is China's recent announcement concerning its aim to build the world's tallest construction in Yangquan city, using 3D printing processes and artificial intelligence (AI).
The country will reportedly build a massive hydropower dam in the space of only two years thanks to AI, construction robots, and 3D printing technology, a report from Business Insider reveals. No human workers will be needed.
The Yangqu dam will be built layer by layer on the Tibetan plateau, and the process has been outlined in a paper published last April in the Journal of Tsinghua University.
If all goes to plan, the dam will become the world's tallest structure using 3D printing processes, smashing the previous record — held by a 20-feet-tall two-story office building in Dubai.
The scientists behind the new paper say the completed Yangqu dam will provide 5 billion kilowatt-hours of power annually to China.
What are the benefits of 3D printing?
The main benefit of China's 3D-printed dam is that it eliminates the possibility of human error, making for a smoother construction process and also removing the risk of human injury inherent in any construction site. Second, entrusting a massive construction process to an AI system could provide a blueprint for other construction projects, including road building. A third advantage that is common to all 3D printing technologies is reduced injury, reduced material costs, and quicker and cheaper construction process.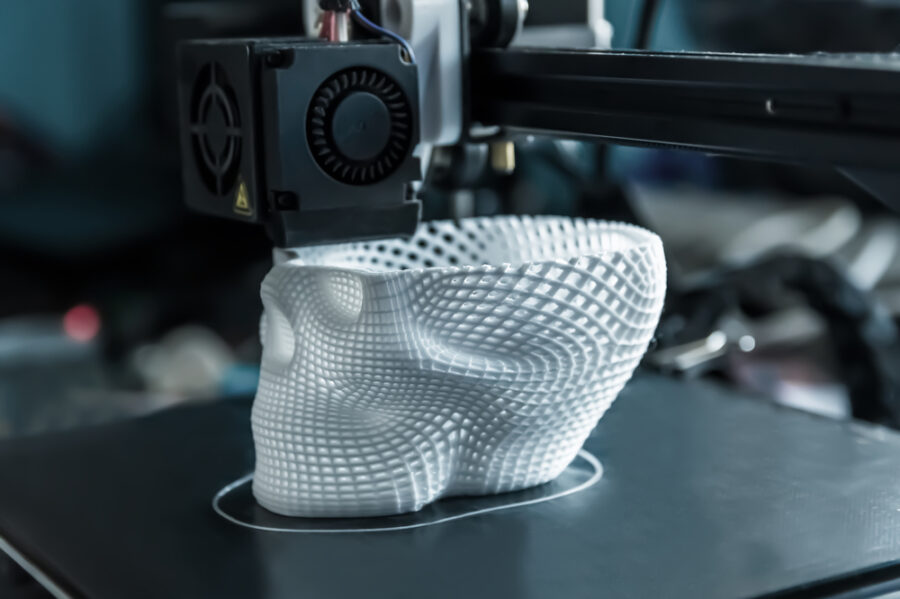 Other initiatives and trends
2021 certainly was a "trendy" year for 3D printing, with many new advancements and progresses made, specifically in medicine. Perhaps the most significant achievement is the manufacturing of Spritam (levetiracetam), an anti-epileptic drug that is currently the first and only 3D-printed pharmaceutical drug. It received the Food and Drug Administration (FDA) approval in 2015 and is made using Aprecia's proprietary ZipDose technology.
One evident trend throughout 2021 was the consolidation of 3D printing manufacturers as well as more companies going public. Corresponding with the increasing industrialization of the technologies, business was certainly booming in the additive manufacturing world this year. Possibly the most notable example is Desktop Metal which went from a start-up just a few years ago to one of the major players in the additive manufacturing market today.
Another trend that seemed to be on the minds of many in the 3D printing community is sustainability, thanks primarily to its ability to limit material waste as compared to more traditional manufacturing. Also, the increased presence of the AMGTA, or Additive Manufacturer Green Trade Association, was certainly helpful. AMGTA is a global trade organization that was created to promote the environmental benefits of additive manufacturing. It already has 38 companies, including Stratasys, ExOne, EOS, BASF, Siemens, 3D Systems, GE Additive, and more.
3D printing in the Arab world
Additive manufacturing is certainly not monopolized by the West. Several Arab countries such as Saudi Arabia and the UAE are giving their manufacturers the licenses to perform additive manufacturing in construction sites. Both countries are part of Sheikh Hamdan bin Mohammed bin Rashid Al Maktoum's 3D Printing Strategic Alliance, which was announced in the summer of 2020.
The most recent examples are Dubai-based Immensa Technology Labs, which has received approval for 3D printing from the Ministry of Investment in Saudi Arabia in April 2021, representing the first license of its kind in the Kingdom, and Dar Al Arkan, the leading real estate company in Saudi Arabia which also received a license last year.
Healthcare is the next frontier in 3D printing as labs in hospitals are using the tech to print surgical models of the body's organs, helping doctors better manage their patients' recovery, while also providing patients with better awareness of their bodily functions and understanding of their illnesses.
What else we might one day 3D print will continue stretching our imagination.
Exclusives