Fares Akkad, MEA regional director at Meta, shares insights on the company's dedication to nurturing the creative and business landscape of the region. In this discussion, he emphasizes an intricate network of initiatives aimed at empowering creators and enterprises, while prioritizing a secure ecosystem that safeguards the privacy of its vast user base exceeding 300 million in this region. With Meta's relentless pursuit of cutting-edge technologies and the organization's enhanced agility, Akkad envisions a promising future where the Middle East and beyond will witness Meta's triumphant strides.
Meta recently unveiled an insightful opportunity report highlighting the Middle East's growing interest in embracing innovative digital and immersive tools. Akkad, who strongly believes that the region is bursting with phenomenal creative and business potential, says the company is committed to "supporting initiatives and investing in capacity-building projects for the future."  Through various initiatives like Creators of Tomorrow, Spark AR, and Community Stories, Meta actively inspires, celebrates, and supports the diverse pool of content creators, empowering them to make a significant impact using Meta's platforms.
Read: The scent of the metaverse
Over the past several years, Meta has also been actively engaging with local small and medium-sized businesses (SMBs), communities, and content creators. Notable campaigns like #LoveLocal have celebrated and championed local enterprises during key shopping seasons, showcasing unique gifting ideas crafted by small businesses across MENA. Akkad highlights how Meta encourages holiday shoppers to support these local SMBs, fostering a thriving ecosystem.
Earlier this year, Meta inaugurated its pioneering Metaverse Academy, based in Riyadh. This ground-breaking initiative aims to equip regional professionals with the necessary skills and knowledge to pursue careers related to the metaverse, further solidifying Meta's commitment to the region's future growth and opportunities.
Meta has also directed its focus toward the youth sector, launching impactful programs to promote digital literacy and combat online bullying. Collaborating with UNHCR, Meta introduced a five-week digital literacy program for youth and refugees, while simultaneously launching an anti-bullying campaign called "الملافظ_سعد#" (speak kindly). These initiatives encourage young people to foster kindness online and promote the normalization of speaking up against online bullying.
In Palestine, Meta partnered with UNRWA and the Center for Continuing Education (CCE) at Birzeit University to launch the flagship "My Digital World" program. This program equips Palestinian students with essential skills and knowledge on digital security, empowering them to leverage the potential of an increasingly digital world.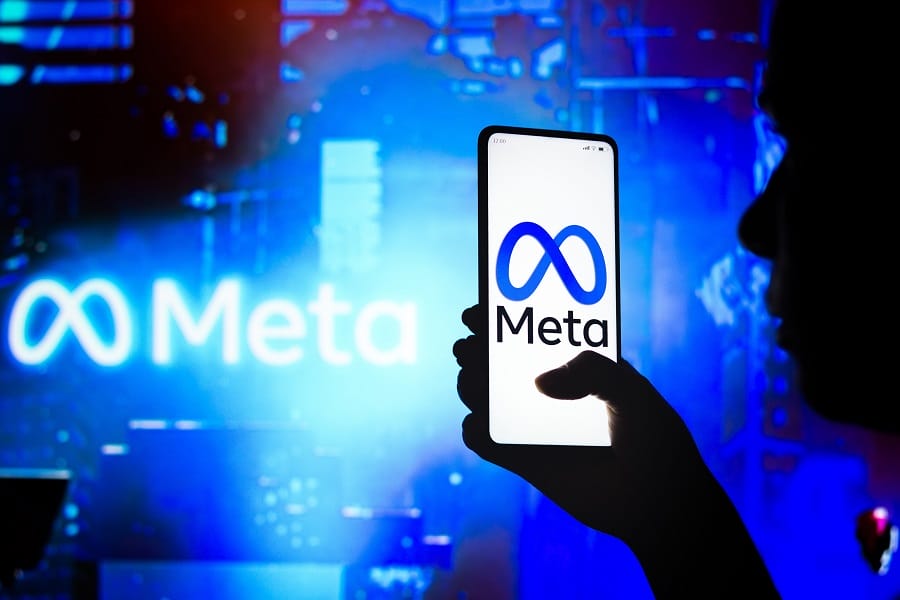 Ensuring a safe and secure ecosystem
With 300 million users in the region, Meta prioritizes safeguarding the privacy of its users, making safety and security integral to all its creations. by consistently developing industry-leading approaches to brand safety, transparency and combating misinformation. "This comes before anything else. It is the right thing to do for our community and our business, and it's everyone's responsibility at Meta," says Akkad, who admits that "we can't – and shouldn't – do it alone."
Toward this end, Meta has collaborated closely with industry partners, such as the Global Alliance for Responsible Media (GARM), an industry trade body, to ensure that harmful content does not generate monetization. Additionally, Meta actively collaborates with independent organizations and human rights experts to develop, evaluate, and effectively enforce rules pertaining to hate speech on its platforms.
"We are also building tools that give people more transparency and control over things like Manage Activity, Off-Facebook Activity and Privacy Checkup. We're improving these tools all the time and we design every new product and feature with privacy in mind," Akkad says.
But "privacy" can mean different things to different people – everyone has their own preferences about the kinds of data they want to share and how it's used. "Just like in real life, people want to connect in both public and private spaces. In the past we have focused more on the public side – the digital town square – but we believe people increasingly want the equivalent of a digital living room too. That is where end-to-end encryption comes in: it is already the leading technology used by many services to keep people and their information safe from hackers and criminals." Akkad says.
Fast forward to the future
Meta envisions an exciting future, showcasing its advancements in Virtual Reality (VR), Augmented Reality (AR), Artificial Intelligence (AI), and beyond. Akkad highlights Meta's focus on deepening connections through social presence in the realms of augmented and virtual reality, saying: "We see a future in which the next best thing to being physically next to someone is feeling like you're right there next to them in VR."
Meta firmly believes that VR has the potential to revolutionize people's lives and work. To bring this vision to fruition, Meta collaborates with prominent technology players and pioneers innovative solutions. "Last October we introduced the Meta Quest Pro, where we focused on mixed reality tech that is a key part of the journey toward full augmented reality devices. It is clear that over time mixed reality will help VR devices become increasingly compelling alternatives to laptops and desktop computers, placing virtual interfaces on your desk or in your hands," Akkad says.
Regarding AI, Akkad highlights Meta's position as a leader in leveraging this technology, particularly in delivering relevant and personalized advertisements through its discovery engines. "We're now seeing that AI is increasingly able to do more with less data to meet the privacy concerns of our users. That is why over the last couple of years we have been investing to evolve our business tools to rely on less data while helping to ensure a level playing field for both large and small businesses. These investments are paying off already – in the fourth quarter of 2022, advertisers saw over 20 percent more conversions than in the year before using our platforms."
Challenges and opportunities
As part of Meta's future growth strategy, the company is undertaking a restructuring process to become a more agile organization. This effort involves a reduction in workforce size, aimed at streamlining operations and optimizing resource allocation toward key areas of high growth potential – such as ads and business messaging platforms as well as leveraging AI to power its ads performance and discovery engine.
Akkad believes that this restructuring "will pave the way for success to better support our business partners, in the Middle East and beyond."
For more on the Metaverse, click here.